Filmography from : Gregory Paul Smith
Actor :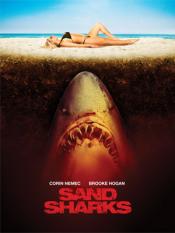 Sand Sharks
,
Mark Atkins
, 2012
An underwater earthquake cracks open a crater deep beneath the ocean's surface unleashing a prehistoric predator. On the sleepy island of White Sands, local teens drink and party beside a beach bonfire. One of them wanders off after a pretty girl and disappears, leaving only a severed hand behind. It appears it's been bitten and ripped off by a vicious animal. This looks like a shark bite, but it's found well above the high tide line,...
Horrorween
,
Joe Estevez
, 2011
...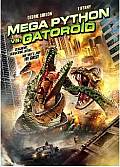 Mega Python vs. Gatoroid
,
Mary Lambert
, 2011
After a species of giant pythons invade the everglades, park workers breed mutant gators to counter the threat. Soon, the battle between mega pythons and mutant gators threaten all of Flordia....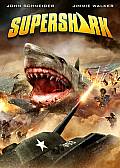 Super Shark
,
Fred Olen Ray
, 2011
An offshore drilling accident triggers the release of a giant prehistoric shark. When marine biologist Kat Carmichael (Sarah Lieving) arrives, she runs up against corporate frontman Roger Wade (John Schneider, The Dukes Of Hazard, Smallville, Desperate Housewives), who plots with Stewart (Jerry Lacy, Dark Shadows) to disrupt her investigation. With the help of Skipper Chuck (Tim Abell, Soldier of Fortune, Inc.) and disc jockey Dynamite...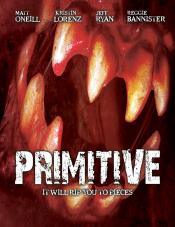 Primitive
,
Benjamin Cooper
, 2011
...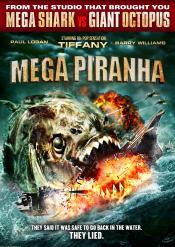 Mega Piranha
,
Eric Forsberg
, 2010
Join Special Agent Finch (Paul Logan) and Professor Sarah Monroe (80's pop star Tiffany) as a mutant strain of giant ferocious piranha escape from the Amazon and eat their way toward Florida... Will the entire population of Florida be saved from complete annihilation? Will Paul Logan keep his top on for more than 5 minutes? Will Tiffany manage to get through the entire film without bursting into 'I Think We're Alone Now'? ...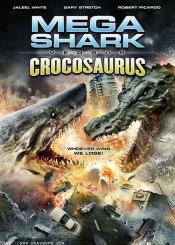 Mega Shark vs. Crocosaurus
,
Christopher Ray
(as Christopher Douglas-Olen Ray), 2010
"The massive prehistoric shark has survived the last battle, and the world is again threatened when a new, more dangerous foe is discovered in the jungles of Africa....

Dire Wolf
,
Fred Olen Ray
, 2009
...
Princess of Mars
,
Mark Atkins
, 2009
...
Death Racers
,
Roy Knyrim
, 2008
...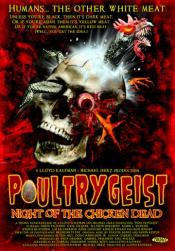 Poultrygeist: Night of the Chicken Dead
,
Lloyd Kaufman
, 2006
...
Evil Bong
,
Charles Band
, 2006
...