Filmography from : Guy Rolfe
Actor :
Killjoy 3
,
John Lechago
, 2010
The demon clown Killjoy is resurrected once again, but this time he is not given the name of his victim and is trapped in his realm. Using a magic mirror he lures four unsuspecting college students into his realm where he can have his macabre fun! A mysterious man returns and we finally discover who Killjoy's true target is! ...
Puppet Master: The Legacy
,
Charles Band
(as Robert Talbot), 2003
Peter Hertz tells a woman the past stories about the puppets, but she secretly wants to kill them....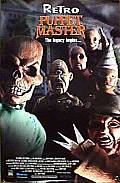 Retro Puppet Master
,
David DeCoteau
(as Joseph Tennent), 1999
It's 1892 and Sutekh is hopping mad. It seems a 3,000 year old Egyptian sorcerer has stolen one of the God's secrets of life - that of instilling the souls of the dying into inanimate things. Sutekh raises three mummified former high priests, led by the villainous "First Servant", and charges them with recovering both the Sorceror and his secret. There is no lack of victims for the 3 high-faluting, stylish villains as they pursue their prey to...
Puppet Master 5
,
Jeff Burr
, 1994
The puppets battle their most powerful enemy yet as they protect the new puppet master from the demon God that created the Secret of Life....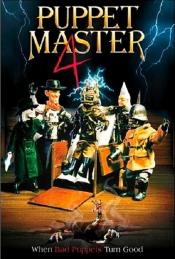 Puppet Master 4
,
Jeff Burr
, 1993
A young scientist working on an artificial intelligence project is the target of strange gremlin-like creatures, who are out to kill him and thus terminate his research. By coincidence, in one of the rooms he uses, there's a mysterious case containing the puppets of the "puppet master". When the puppets are brought to life, they help destroy the creatures....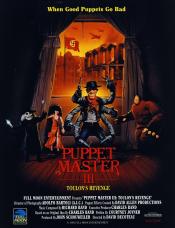 Puppet Master III: Toulon's Revenge
,
David DeCoteau
, 1991
Set in Berlin during WWII, the Nazi regime is attempting to develop a drug that will animate the dead, in order to use in the war effort. Toulon arouses suspicion as a Nazi dissident, and his secret is discovered. During a Nazi raid on his home, Toulon's beautiful wife is murdered. Toulon vows revenge, with the help of his animated puppets. This movie gives a new perspective on Toulon and his "friends". ...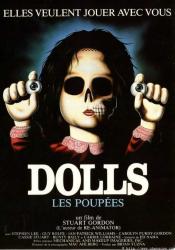 Dolls - Les Poupées
,
Stuart Gordon
, 1986
A group of travelers spend the night in the mansion of an elderly couple who are dollmakers. However, one of the travelers' children discovers that the dolls the couple makes are actually humans that the couple has miniaturized and turned into tools for their evil plans....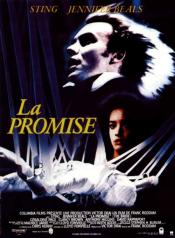 La promise
,
Franc Roddam
, 1985
Sting is doctor Frankenstein in this remake of the old classic film "Bride of Frankenstein". After years of research, the doctor finally succeeds in creating the perfect woman, who gets the name "Eva"....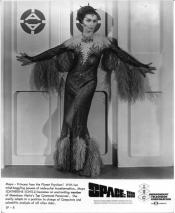 Cosmos 1999
,
Charles Crichton
(14 episodes, 1975-1976),
Ray Austin
(9 episodes, 1975-1976),
Tom Clegg
(5 episodes, 1976-1977),
David Tomblin
(4 episodes, 1975-1976),
Bob Kellett
(3 episodes, 1975-1976),
Val Guest
(3 episodes, 1976-1977),
Lee H Katzin
(2 episodes, 1975),
Bob Brooks
(2 episodes, 1976-1977),
Peter Medak
(2 episodes, 1976-1977),
Kevin Connor
(2 episodes, 1976),
Robert Lynn
(2 episodes, 1976), 1975
In 1999, Moonbase Alpha, nestled in the Lunar crater Plato, is a scientific research colony and watchdog over silos of atomic waste from Earth stored on the Moon's far side. On September 13, 1999, magnetic energy builds to cause an explosive chain-reaction of the waste, blasting the Moon out of Earth orbit and off the plane of the ecliptic, out of the Solar System. The inhabitants of Moonbase Alpha are unable to return to Earth and must survive...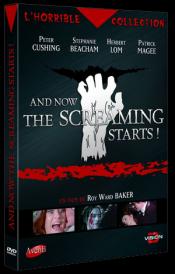 And Now the Screaming Starts!
,
Roy Ward Baker
, 1973
In 1795, in England, the young woman Catherine moves to the house of her fiancé Charles Fengriffen in the country to get married with him. When she arrives, she feels interest in the portraits of the Fengriffen family, particularly in the one of Charle's grandfather Henry Fengriffen, which seems to have a sort of evil entity possessing it. While admiring Henry's face, a severed hand attacks Catherine through the picture on the wall. Later, she...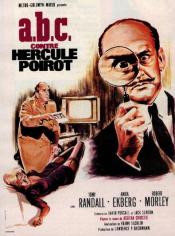 ABC contre Hercule Poirot
,
Frank Tashlin
, 1965
The Belgian detective Hercule Poirot investigates a series of murders in London in which the victims are killed according to their initials. The first victim is A.A. the second B.B. and so on. Poirot is assisted in his investigations by Captain Hastings and Inspector Japp. ...
Les Étrangleurs de Bombay
,
Terence Fisher
, 1959
...