Filmography from : Harris Yulin
Actor :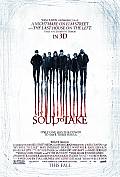 My Soul to Take
,
Wes Craven
, 2010
In the sleepy town of Riverton, legend tells of a serial killer who swore he would return to murder the seven children born the night he died. Now, 16 years later, people are disappearing again. Has the psychopath been reincarnated as one of the seven teens, or did he survive the night he was left for dead? Only one of the kids knows the answer. Adam "Bug" Heller (Max Thieriot) was supposed to die on the bloody night his father went...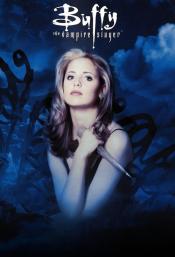 Buffy the Vampire Slayer
,
Joss Whedon
(22 episodes, 1997-2003),
James A Contner
(20 episodes, 1998-2003),
David Solomon
(19 episodes, 1997-2003),
David Grossman
(13 episodes, 1999-2003),
Michael Gershman
(10 episodes, 1998-2003),
Bruce Seth Green
(8 episodes, 1997-1998),
Nick Marck
(7 episodes, 1999-2002),
James Whitmore Jr
(5 episodes, 1998-1999),
David Greenwalt
(4 episodes, 1997-1998),
David Semel
(4 episodes, 1997-1998),
Michael Lange
(4 episodes, 1998-1999),
Douglas Petrie
(3 episodes, 2001-2003),
John T Kretchmer
(2 episodes, 1997),
Ellen S Pressman
(2 episodes, 1997),
Daniel Attias
(2 episodes, 2000-2001),
Marti Noxon
(2 episodes, 2000-2001),
David Fury
(2 episodes, 2002-2003),
Rick Rosenthal
(2 episodes, 2002),
Marita Grabiak
(2 episodes, 2003),
Reza Badiyi
(1 episode, 1997),
Scott Brazil
(1 episode, 1997),
Stephen Cragg
(1 episode, 1997),
Stephen L Posey
(1 episode, 1997),
Charles Martin Smith
(1 episode, 1997),
Deran Sarafian
(1 episode, 1998),
Tucker Gates
(1 episode, 1999),
Regis Kimble
(1 episode, 1999),
Christopher Hibler
(1 episode, 2001),
Turi Meyer
(1 episode, 2001),
Alan J Levi
(1 episode, 2002),
Bill Norton
(1 episode, 2002),
Michael Grossman
(1 episode, 2003), 2003
"In every generation there is a chosen one... she alone will stand against the vampires, the demons and the forces of darkness. She is the slayer." Buffy Summers knows this tale by heart, and no matter how hard she tries to be just a "normal girl", she can not escape from her destiny... Thankfully, she is not alone in her quest to save the world, as she has the help of her friends, the hilarious (and surprisingly quite effective) evil-fighting...
Ghostbusters II
,
Ivan Reitman
, 1989
Five years after the events of the first film, the Ghostbusters have been plagued by lawsuits and court orders, and their once-lucrative business is bankrupt. However, when Dana begins to have ghost problems again, the boys come out of retirement only to be promptly arrested. The Ghostbusters discover that New York is once again headed for supernatural doom, with a river of ectoplasmic slime bubbling beneath the city and an ancient sorcerer...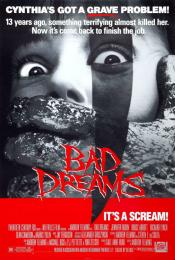 Bad Dreams
,
Andrew Fleming
, 1988
In the mid-'70s, a cult group called Unity Field commits mass suicide, but a young girl survives. After being in a coma for thirteen years she wakes up in a psyche ward, not remembering the incident. The psychiatrist tries to help her remember, but she begins seeing the leader of the cult talking to her from the grave, and the other members of her therapy group begin to commit suicide around her. Or is it suicide?...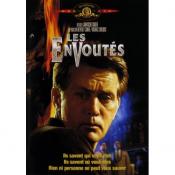 The Believers
,
John Schlesinger
, 1987
After the death of his wife, police psychiatrist Cal Jamison moves to New York. There he has to help in the investigation of the murder of two youths, who seem to have been immolated during a cult ritual. Jamison believes it's been Voodoo and, ignoring the warnings of his housekeeper, enters the scenery and soon gets under their influence. They try to get him to sacrifice his own son....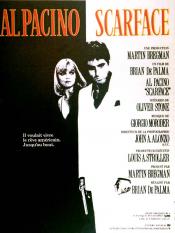 Scarface
,
Brian De Palma
, 1983
Tony Montana manages to leave Cuba during the Mariel exodus of 1980. He finds himself in a Florida refugee camp but his friend Manny has a way out for them: undertake a contract killing and arrangements will be made to get a green card. He's soon working for drug dealer Frank Lopez and shows his mettle when a deal with Colombian drug dealers goes bad. He also brings a new level of violence to Miami. Tony is protective of his younger sister but...