Filmography from : Harvey Friedman
Actor :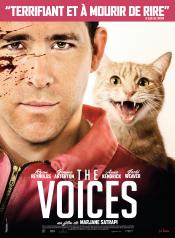 The Voices
,
Marjane Satrapi
, 2014
Jerry (Ryan Reynolds) is that chipper guy clocking the nine-to-five at a bathtub factory, with the offbeat charm of anyone who could use a few friends. With the help of his court-appointed psychiatrist, he pursues his office crush (Gemma Arterton). However, the relationship takes a sudden, murderous turn after she stands him up for a date. Guided by his evil talking cat and benevolent talking dog, Jerry must decide whether to keep striving for...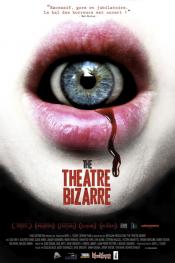 The Theatre Bizarre
,
Douglas Buck
(segment 'The Accident'),
Buddy Giovinazzo
(segment 'I Love You'),
David Gregory
(segment 'Sweets'),
Karim Hussain
(segment 'Vision Stains'),
Jeremy Kasten
(framing segments),
Tom Savini
(segment 'Wet Dreams'),
Richard Stanley
(segment 'The Mother Of Toads'), 2011
Down a seedy city street in her neighborhood, young Enola Penny is obsessed with what appears to be a long abandoned theatre. One night, she sees that the front door is slightly ajar and impulsively decides to sneak inside. But there in the dark, decrepit auditorium, a show unlike any other unfolds before her eyes. Its host is an eerie human puppet named Peg Poett who will introduce Penny to six tales of the bizarre: A couple traveling in a...