Filmography from : Helene Cardona
Actor :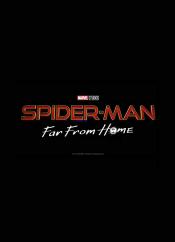 Spider-Man: Far from Home
,
Jon Watts
, 2019
...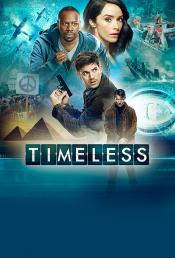 Timeless
,
Greg Beeman
(5 episodes, 2016-2018),
John F Showalter
(5 episodes, 2016-2018),
Holly Dale
(2 episodes, 2016-2018),
Charles Beeson
(2 episodes, 2016),
Neil Marshall
(2 episodes, 2016),
John Terlesky
(2 episodes, 2016),
Guy Ferland
(2 episodes, 2017-2018),
Craig Zisk
(2 episodes, 2017),
Billy Gierhart
(1 episode, 2016),
Matt Earl Beesley
(1 episode, 2017),
Douglas Aarniokoski
(1 episode, 2018),
Alex Kalymnios
(1 episode, 2018),
Olatunde Osunsanmi
(1 episode, 2018), 2018
An unlikely trio travel through time in order to battle unknown criminals and protect history as we know it....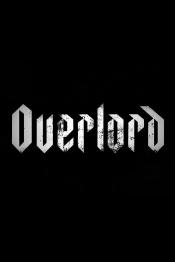 Overlord
,
Julius Avery
, 2018
On the eve of D-Day, American paratroopers are dropped behind enemy lines to carry out a mission crucial to the invasion's success. But as they approach their target, they begin to realize there is more going on in this Nazi-occupied village than a simple military operation. They find themselves fighting against supernatural forces, part of a Nazi experiment....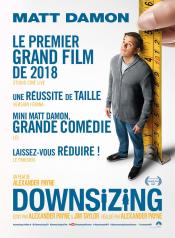 Downsizing
,
Alexander Payne
, 2017
"Downsizing" follows a kindly occupational therapist who undergoes a new procedure to be shrunken to four inches tall so that he and his wife can help save the planet and afford a nice lifestyle at the same time....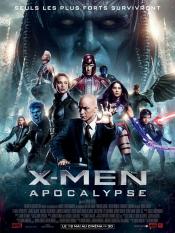 X-Men: Apocalypse
,
Bryan Singer
, 2016
Since the dawn of civilization, he was worshiped as a god. Apocalypse, the first and most powerful mutant from Marvel's X-Men universe, amassed the powers of many other mutants, becoming immortal and invincible. Upon awakening after thousands of years, he is disillusioned with the world as he finds it and recruits a team of powerful mutants, including a disheartened Magneto, to cleanse mankind and create a new world order, over which he will...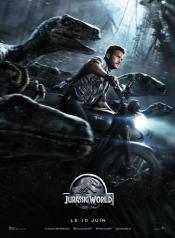 Jurassic World
,
Colin Trevorrow
, 2015
Twenty-two years after the events of Jurassic Park (1993), Isla Nublar now features a fully functioning dinosaur theme park, Jurassic World, as originally envisioned by John Hammond. After 10 years of operation and visitor rates declining, in order to fulfill a corporate mandate, a new attraction is created to re-spark visitor's interest, which backfires horribly....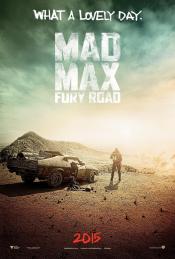 Mad Max: Fury Road
,
George Miller
, 2015
The post-apocalyptic action film is set in the furthest reaches of our planet, in a stark desert landscape where humanity is broken, and most everyone is crazed fighting for the necessities of life. Within this world of fire and blood exist two rebels on the run who just might be able to restore order… There's Max (played by TOM HARDY from The Dark Knight Rises), a man of action and a man of few words, who seeks peace of mind following the...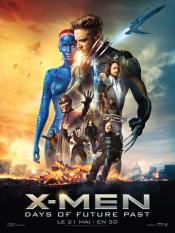 X-Men: Days of Future Past
,
Bryan Singer
, 2014
The X-Men send Wolverine to the past to change a major historical event that could globally impact man and mutant kind....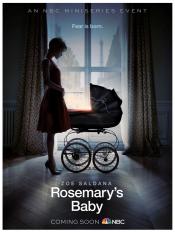 Rosemary's Baby
,
Agnieszka Holland
(2 episodes, 2014), 2014
Rosemary and her husband, Guy, move into a Paris apartment that has a darkly storied past. After finally getting pregnant, she becomes increasingly suspicious that both Guy and their mysterious neighbors have ulterior motives about the future of her child....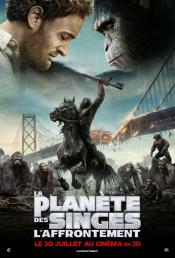 Dawn of the Planet of the Apes
,
Matt Reeves
, 2014
A growing nation of genetically evolved apes led by Caesar is threatened by a band of human survivors of the devastating virus unleashed a decade earlier. They reach a fragile peace, but it proves short-lived, as both sides are brought to the brink of a war that will determine who will emerge as Earth's dominant species....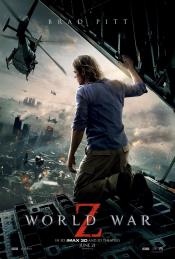 World War Z
,
Marc Forster
, 2013
Ten years after the human victory over the world wide Zombie epidemic, referred to as World War Z, Max Brooks scours the world collecting the stories and experiences of those who have survived the conflict that almost eradicated humanity....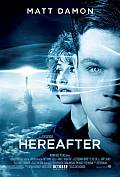 Hereafter
,
Clint Eastwood
, 2010
A drama centered on three people -- a blue-collar American, a French journalist and a London school boy -- who are touched by death in different ways. ...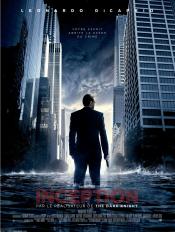 Inception
,
Christopher Nolan
, 2010
Dom Cobb is a skilled thief, the absolute best in the dangerous art of extraction, stealing valuable secrets from deep within the subconscious during the dream state, when the mind is at its most vulnerable. Cobb's rare ability has made him a coveted player in this treacherous new world of corporate espionage, but it has also made him an international fugitive and cost him everything he has ever loved. Now Cobb is being offered a chance at...
Night at the Museum: Battle of the Smithsonian
,
Shawn Levy
, 2009
...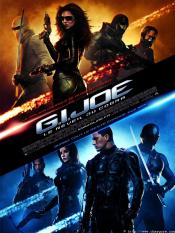 G.I. Joe: The Rise of Cobra
,
Stephen Sommers
, 2009
...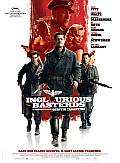 Inglourious Basterds
,
Quentin Tarantino
, 2009
"Inglourious Basterds" (sic) begins in German-occupied France, where Shosanna Dreyfus (Mélanie Laurent) witnesses the execution of her family at the hand of Nazi Colonel Hans Landa (Christoph Waltz). Shosanna narrowly escapes and flees to Paris, where she forges a new identity as the owner and operator of a cinema. Elsewhere in Europe, Lieutenant Aldo Raine (Brad Pitt) organizes a group of Jewish soldiers to engage in targeted acts of...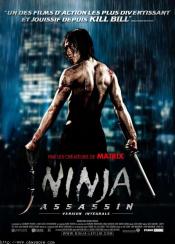 Ninja Assassin
,
James McTeigue
, 2009
Ninja Assassin follows Raizo (Rain), one of the deadliest assassins in the world. Taken from the streets as a child, he was transformed into a trained killer by the Ozunu Clan, a secret society whose very existence is considered a myth. But haunted by the merciless execution of his friend by the Clan, Raizo breaks free from them and vanishes. Now he waits, preparing to exact his revenge. In Berlin, Europol agent Mika Coretti (Naomie Harris)...
National Treasure: Book of Secrets
,
Jon Turteltaub
, 2007
...
The Bourne Supremacy
,
Paul Greengrass
, 2004
...
Big Fish
,
Tim Burton
, 2003
...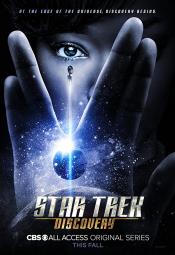 Star Trek: Discovery
,
Olatunde Osunsanmi
(5 episodes, 2017-2019),
Jonathan Frakes
(4 episodes, 2018-2019),
Douglas Aarniokoski
(3 episodes, 2017-2019),
David Barrett
(2 episodes, 2017-2019),
Lee Rose
(2 episodes, 2017-2019),
Akiva Goldsman
(2 episodes, 2017-2018),
Hanelle M Culpepper
(2 episodes, 2018-2019),
TJ Scott
(2 episodes, 2018-2019),
Christopher J Byrne
(1 episode, 2017),
Adam Kane
(1 episode, 2017),
John Scott
(1 episode, 2017),
David Semel
(1 episode, 2017),
David Solomon
(1 episode, 2018),
Marta Cunningham
(1 episode, 2019),
Alex Kurtzman
(1 episode, 2019),
Maja Vrvilo
(1 episode, 2019), 7
Ten years before Kirk, Spock and the Enterprise, the USS Discovery discovers new worlds and lifeforms as one Starfleet officer learns to understand all things alien....