Filmography from : Hemky Madera
Actor :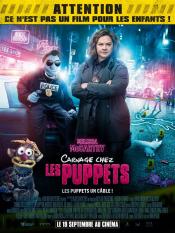 The Happytime Murders
,
Brian Henson
, 2018
In a world where puppets co-exist with humans as second class citizens, puppet private eye and disgraced ex-cop, Phil Phillips, is hot on the trail of the serial killer who murdered his brother and is now targeting the cast members of the famous 80s television show, "The Happytime Gang." As the killings continue, Phil's former flame, Jenny, is next on the list. It's up to Phil and his ex-partner, Detective Edwards, to find the culprit,...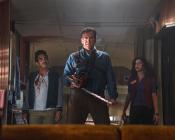 Ash vs Evil Dead
,
Mark Beesley
(6 episodes, 2016-2018),
Rick Jacobson
(6 episodes, 2016-2018),
Tony Tilse
(5 episodes, 2015-2016),
MJ Bassett
(4 episodes, 2015-2016),
David Frazee
(2 episodes, 2015),
Michael Hurst
(2 episodes, 2015),
Daniel Nettheim
(2 episodes, 2018),
Sam Raimi
(1 episode, 2015),
Regan Hall
(1 episode, 2018),
Andres Meza-Valdes
(1 episode, 2018),
Diego Meza-Valdes
(1 episode, 2018), 2018
Campbell will be reprising his role as Ash, the stock boy, aging lothario and chainsaw-handed monster hunter who has spent the last 30 years avoiding responsibility, maturity and the terrors of the Evil Dead. When a Deadite plague threatens to destroy all of mankind, Ash is finally forced to face his demons –personal and literal. Destiny, it turns out, has no plans to release the unlikely hero from its "Evil" grip....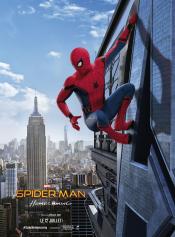 Spider-Man: Homecoming
,
Jon Watts
, 2017
Thrilled by his experience with the Avengers, Peter returns home, where he lives with his Aunt May, under the watchful eye of his new mentor Tony Stark, Peter tries to fall back into his normal daily routine - distracted by thoughts of proving himself to be more than just your friendly neighborhood Spider-Man - but when the Vulture emerges as a new villain, everything that Peter holds most important will be threatened....