Filmography from : Ian White
Actor :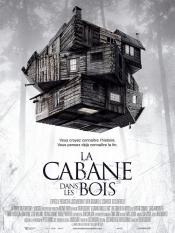 The Cabin in the Woods
,
Drew Goddard
, 2011
Five friends go to a remote cabin in the woods. Bad things happen. If you think you know this story, think again. From fan favorites Joss Whedon and Drew Goddard comes THE CABIN IN THE WOODS, a mind-blowing horror film that turns the genre inside out....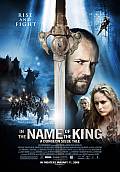 In the Name of the King: A Dungeon Siege Tale
,
Uwe Boll
, 2007
A man named Farmer sets out to rescue his kidnapped wife and avenge the death of his son -- two acts committed by the Krugs, a race of animal-warriors who are controlled by the evil Gallian....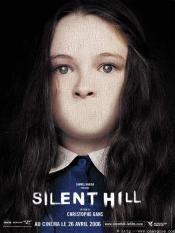 Silent Hill
,
Christophe Gans
, 2006
Rose cannot accept the medical diagnosis that her daughter, who suffers nightmarish trances in which she refers to the town of Silent Hill, is going insane. Over the protests of her husband, she flees with her child, Sharon, to Silent Hill seeking answers for her daughter's condition. It is revealed that the town had been evacuated thirty years earlier due to an unstoppable (and still burning) underground coal fire, and that Sharon was likely...
DOA: Dead or Alive
,
Corey Yuen
(as Cory Yuen), 2006
...
Necronomicon
,
Christophe Gans
(segment 'part #1: The Drawned'),
Shûsuke Kaneko
(segment 'part #2: The Cold'),
Brian Yuzna
(segments 'The Library', 'part #3: Whispers'), 1993
This anthology is divided into four segments: "The Library" which is the wraparound segment involving Lovecraft's research into the Book of The Dead and his unwitting release of a monster and his writing of the following horror segments "The Drowned", "The Cold", and "Whispers"....
Friday the 13th: The Series
,
William Fruet
(10 episodes, 1987-1990),
Timothy Bond
(9 episodes, 1987-1989),
Armand Mastroianni
(8 episodes, 1989-1990),
Francis Delia
(4 episodes, 1988-1989),
Tom McLoughlin
(3 episodes, 1988-1989),
Lyndon Chubbuck
(3 episodes, 1988),
David Winning
(3 episodes, 1989-1990),
Richard Friedman
(2 episodes, 1987),
Rob Hedden
(2 episodes, 1988-1989),
Bruce Pittman
(2 episodes, 1988-1989),
Neill Fearnley
(2 episodes, 1988),
Rodney Charters
(2 episodes, 1989-1990),
Allan Eastman
(2 episodes, 1989-1990),
Jorge Montesi
(2 episodes, 1989-1990),
Allan Kroeker
(2 episodes, 1990),
Atom Egoyan
(1 episode, 1987),
Harvey Frost
(1 episode, 1987),
Allan King
(1 episode, 1987),
Mac Bradden
(1 episode, 1988),
Bill Corcoran
(1 episode, 1988),
David Cronenberg
(1 episode, 1988),
Zale Dalen
(1 episode, 1988),
Michelle Manning
(1 episode, 1988),
Bradford May
(1 episode, 1988),
Alexander Singer
(1 episode, 1988),
Mark Sobel
(1 episode, 1988),
George Bloomfield
(1 episode, 1989),
Douglas Jackson
(1 episode, 1989),
Martin Lavut
(1 episode, 1989),
David Morse
(1 episode, 1989),
David Morse
(unknown episodes), 1990
...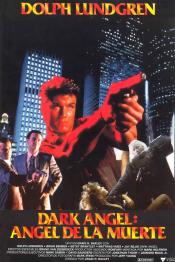 Dark Angel
,
Craig R Baxley
, 1990
Jack Caine (Dolph Lundgren) is a Houston vice cop who's forgotten the rule book. His self-appointed mission is to stop the drugs trade and the number one supplier Victor Manning. Whilst involved in an undercover operation to entrap Victor Manning, his partner gets killed, and a sinister newcomer enters the scene... Along with F.B.I. agent Lawrence Smith, the two investigate a spate of mysterious deaths; normal non-junkies dying of massive heroin...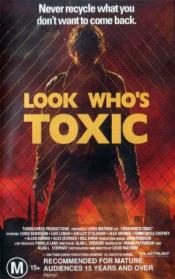 Look Who's Toxic
,
Louis Mathew
, 1990
A millionaire's irresponsible decision to dump millions of gallons of toxic waste into public waters comes back to haunt him. ...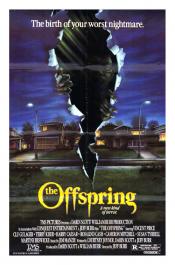 The Offspring
,
Jeff Burr
, 1987
The uncle of an executed murderess relates four stories of his hometown, Oldfield, to a reporter: an elderly man pursues a romance with a younger woman, even to the grave and beyond...a wounded man on the run from creditors is rescued by a backwoods hermit with the secret to eternal life...a glass-eating carny pays the ultimate price for looking for love on the outside...and Civil War soldiers are held captive by a household of orphans with...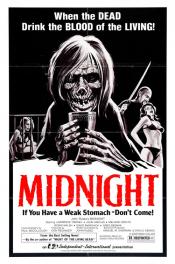 Midnight
,
John A Russo
(as John Russo), 1982
A teenage girl runs away from home because police officer/stepfather puts the moves on her. Hitchhiking to California, she's picked up by two guys who are also traveling cross-country. Along the way, they decide to camp out in the woods and run across a family of Satanists who keep their dead mother in the attic....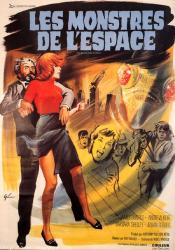 Quatermass and the Pit
,
Roy Ward Baker
, 1967
While digging a new subway line in London, a construction crew discovers first: a skeleton, then what they think is an old World War II German missle. Upon closer examination the "missle" appears to be not of this earth! This movie examines the age old question of how we came to be on this planet. It is suprizingly scary....