Filmography from : Jack Cheatham
Actor :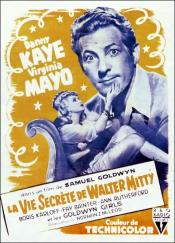 The Secret Life of Walter Mitty
,
Norman Z McLeod
, 1947
Walter Mitty, a daydreaming pulp-fiction proofreader with an overprotective mother, likes to imagine that he is a hero who experiences fantastic adventures. His dream becomes true when he accidentally meets a mysterious woman who hands him a little black book. According to her, it contains the locations of the Dutch crown jewels hidden since World War II. Soon, Mitty finds himself in the middle of a confusing conspiracy and has to admit that...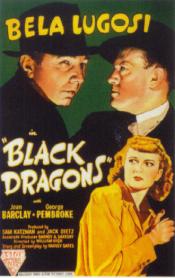 Black Dragons
,
William Nigh
, 1942
Prior to the beginning of World War II, the Nazis, at the request of Japan's Black Dragon Society, sends Doctor Melcher to Japan to transform six Japanese into identical likenesses of six prominent Americans. The Americans are done away with and Melcher, on the orders of High Dragon Yakhamea, is imprisoned so his secret will die with him. In his cell, Melcher switches places with the soon-to-be-released Colomb and, when he is freed, follows the...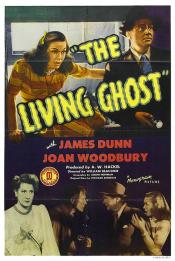 The Living Ghost
,
William Beaudine
, 1942
Wise-cracking ex-detective Nick Trayne is called in to try to find the whereabouts of wealthy kidnap victim Walter Craig. Craig unexpectedly turns up alive but with apparent brain damage, leaving him in a zombified state. Trayne and his perky assistant Billie Hilton have their work cut out for them as they must sift through a houseload of possible suspects to get at the culprit. ...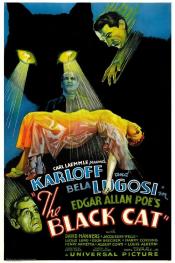 The Black Cat
,
Albert S Rogell
, 1941
Honeymooning in Hungary, Joan and Peter Allison share their train compartment with Dr. Vitus Verdegast, a courtly but tragic man who is returning to the remains of the town he defended before becoming a prisoner of war for fifteen years. When their hotel-bound bus crashes in a mountain storm and Joan is injured, the travellers seek refuge in the home, built fortress-like upon the site of a bloody battlefield, of famed architect Hjalmar Poelzig....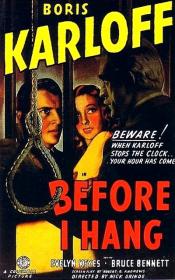 Before I Hang
,
Nick Grinde
(as Nick Grindé), 1940
A physician on death row for a mercy killing is allowed to experiment on a serum using a criminals' blood, but secretly tests it on himself. He gets a pardon, but finds out he's become a Jekyll-&-Hyde....