Filmography from : Jack Gargan
Actor :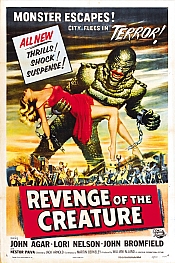 La Revanche de la créature
,
Jack Arnold
, 1955
Scientists re-discover Creature! Creature discovers lust! The "Creature From The Black Lagoon" is back and this time he's shipped to Marineland in (north) Florida for study. While in the aquarium he spies the love of his life. Naturally, the creature escapes in pursuit of beauty, down the St. Johns River, all the way to Jacksonville where he kidnaps his love from a downtown waterfront hotspot (dig the neon skyline in the background). ...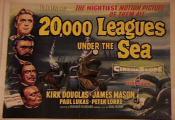 20.000 lieues sous les mers
,
Richard Fleischer
, 1954
A ship sent to investigate a wave of mysterious sinkings encounters the advanced submarine, the Nautilus, commanded by Captain Nemo. ...
Destination... Lune!
,
Irving Pichel
, 1950
A private businessman arranges for an expedition to the moon before the Russians get there first. The American astronauts fly there, establish a base, but are not certain they have enough fuel to return to Earth....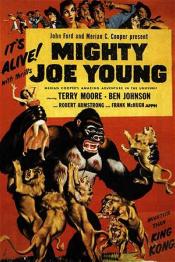 Monsieur Joe
,
Ernest B Schoedsack
, 1949
Jill Young has brought up her pet gorilla since she was a child. Twelve years later, when the gorilla is fully grown, Hollywood promoter Max O'Hara travels to Tanzania, Africa, and convinces Jill to bring her extraordinarily large gorilla, Joe, back to America. While in Hollywood, Joe is used in a stage production and is exploited to no end. It doesn't take long until Joe is sick of being mistreated and he escapes to run loose in civilization....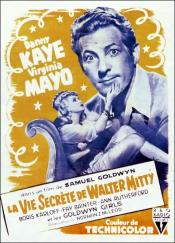 La vie secrète de Walter Mitty
,
Norman Z McLeod
, 1947
Walter Mitty, a daydreaming pulp-fiction proofreader with an overprotective mother, likes to imagine that he is a hero who experiences fantastic adventures. His dream becomes true when he accidentally meets a mysterious woman who hands him a little black book. According to her, it contains the locations of the Dutch crown jewels hidden since World War II. Soon, Mitty finds himself in the middle of a confusing conspiracy and has to admit that...
Citizen Kane
,
Orson Welles
, 1941
Following the death of a publishing tycoon, news reporters scramble to discover the meaning of his final utterance....