Filmography from : Jack Noseworthy
Actor :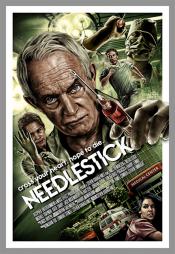 Needlestick
,
Steven Karageanes
, 2017
A desperate doctor locks down South Union Cardiac Hospital to keep the greatest discovery in human history to himself, while a young intern races to save a dying young dancer, his ex-girlfriend, and his best friend, and stop his mentor....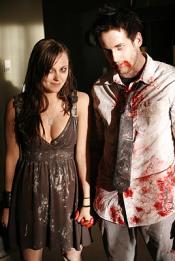 Fear Itself
,
Brad Anderson
(1 episode, 2008),
Darren Lynn Bousman
(1 episode, 2008),
Breck Eisner
(1 episode, 2008),
Larry Fessenden
(1 episode, 2008),
Stuart Gordon
(1 episode, 2008),
Mary Harron
(1 episode, 2008),
John Landis
(1 episode, 2008),
Ronny Yu
(1 episode, 2008),
John Dahl
(1 episode, 2009),
Ernest R Dickerson
(1 episode, 2009),
Eduardo Rodriguez
(1 episode, 2009),
Rob Schmidt
(1 episode, 2009),
Rupert Wainwright
(1 episode, 2009), 2009
A television series broken down into thirteen separate sixty-minute films from premiere horror writers and directors....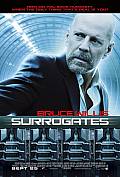 Surrogates
,
Jonathan Mostow
, 2009
Set in a futuristic world where humans live in isolation and interact through surrogate robots, a cop (Willis) is forced to leave his home for the first time in years in order to investigate the murders of others' surrogates....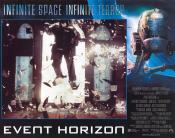 Event Horizon
,
Paul WS Anderson
(as Paul Anderson), 1997
...
Breakdown
,
Jonathan Mostow
, 1997
Jeff and Amy Taylor are moving to California and must drive across the country. When they find themselves stranded in the middle of a desert with hardly anyone or anything around, their trip comes to a sudden halt. Amy had taken a ride with a friendly trucker to a small diner to call for help, but after a long time, Jeff becomes worried. He finds that no one in the diner has seen or heard from his wife. When he finds the trucker who gave Amy the...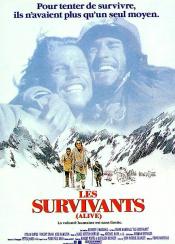 Alive
,
Frank Marshall
, 1993
The amazing, true story of a Uruguayan rugby team's plane that crashed in the middle of the Andes mountains, and their immense will to survive and pull through alive, forced to do anything and everything they could to stay alive on meager rations and through the freezing cold. The only thing the team has riding on after losing so many of their good friends and family members is the slim chance of making it through alive and their faithfulness to...