Filmography from : Jai Stefan
Actor :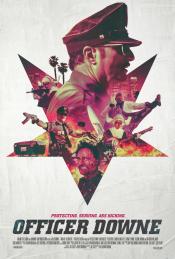 Officer Downe
,
Shawn Crahan
, 2016
Officer Down takes you into a hyper-real Los Angeles for the story of a savage LA policeman who is repeatedly resurrected and returned to active duty via dark science technology. When a rookie officer named Gable is recruited as back up, he discovers there's much more to the titular super-cop than a mindless law enforcement drone warring against a twisted rouges gallery of over-the-top super-villains....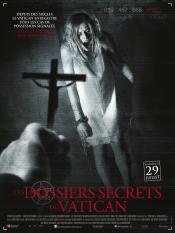 The Vatican Tapes
,
Mark Neveldine
, 2015
A priest and two Vatican exorcists must do battle with an ancient satanic force to save the soul of a young woman....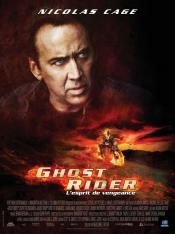 Ghost Rider: Spirit of Vengeance
,
Mark Neveldine
(as Neveldine),
Brian Taylor
(as Taylor), 2011
It has been several years since making a deal with the Devil and Johnny Blaze (Nicolas Cage), living in self-imposed isolation, finds himself as the only person who can help save 10-year-old Danny – and ultimately the world – thanks to his unwanted and uncontrollable power – his ability to transform into the hell-on-wheels monster known as The Ghost Rider...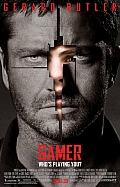 Gamer
,
Mark Neveldine
(as Neveldine),
Brian Taylor
(as Taylor), 2009
Gamer is a near-future action/thriller starring Gerard Butler (Kable) as the champion of "Slayers". Mind-control technology has taken society by storm, and "Slayers" allows humans control other humans in a mass-scale, multi-player online game. With his every move tracked by millions, Kable's ultimate challenge becomes regaining his identity and launching an attack on the system that has imprisoned him....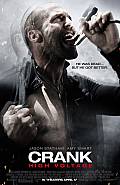 Crank: High Voltage
,
Mark Neveldine
(as Neveldine),
Brian Taylor
(as Taylor), 2009
In this high-octane sequel, hitman Chev Chelios' (Statham) launches himself on an electrifying chase through Los Angeles in pursuit of the Chinese mobster who has stolen his nearly indestructible heart. CRANK: HIGH VOLTAGE is written and directed by Neveldine/Taylor, the duo behind the 2006 hit film CRANK, and the upcoming GAME starring Gerard Butler. Jason Statham (THE TRANSPORTER, THE BANK JOB) returns to star as hitman Chev Chelios....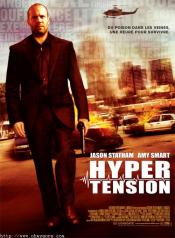 Crank
,
Mark Neveldine
(as Neveldine),
Brian Taylor
(as Taylor), 2006
Chev Chelios is a professional assassin working for the West Coast crime syndicate. Chev's girlfriend Eve doesn't know what Chev does and Chev is planning to quit the crime syndicate so he can spend more time with her. But for Chev, things about to get very bad, when he learns he has been injected with a poison called "The Beijing Cocktail" by his rival Verona, which will kill him if his heart rate drops. Trying to stay alive and seeking help...