Filmography from : Jaime King
Actor :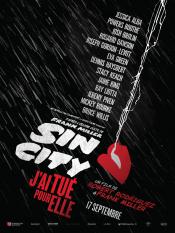 Sin City: j'ai tué pour elle
,
Frank Miller
,
Robert Rodriguez
, 2014
The film's plot follows multiple storyline. One is based around A Dame to Kill For which follows Dwight (Clive Owen) and his former love Ava Lord (Rachel Weisz), who betrayed him and ended their relationship for a wealthier man. Ava now returns years later claiming her marriage is abusive and insisting that Dwight help her. After she frames him for the murder of her husband, Dwight, with the help of Marv, seeks to clear his name. Dwight's...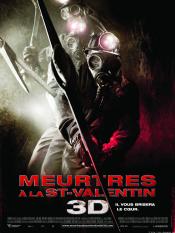 Meurtres à la Saint-Valentin
,
Patrick Lussier
, 2009
Ten years ago, a tragedy changed the town of Harmony forever. Tom Hanniger, an inexperienced coal miner, caused an accident in the tunnels that trapped and killed five men and sent the only survivor, Harry Warden, into a permanent coma. But Harry Warden wanted revenge. Exactly one year later, on Valentine's Day, he woke up...and brutally murdered twenty-two people with a pickaxe before being killed. Ten years later, Tom Hanniger returns to...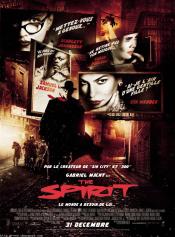 The Spirit
,
Frank Miller
, 2008
Down these mean streets a man must come. A hero born, murdered, and born again. When a Rookie cop named Denny Colt returns from the beyond as The Spirit, a hero whose mission is to fight against the bad forces from the shadows of Central City. The Octopus who kills anyone unfortunate enough to see his face who has other plans. He's going to wipe out the entire city. The Spirit tracks this cold hearted killer from the city's rundown warehouses,...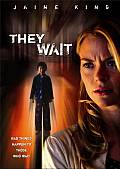 They Wait
,
Ernie Barbarash
, 2007
After living in Shanghai for three years, Sarah, her husband, Jason, and their young son, Sammy, return to North America for a family funeral. But something strange is going on. Sammy starts seeing ghosts and then falls gravely ill. Traditional western medicine offers no hope. Sarah turns to a mysterious pharmacist who warns that her son is being held in a death grip by a living corpse. Sarah must find out what the spirits want if she is to save...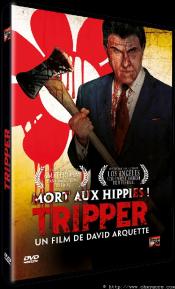 Tripper
,
David Arquette
, 2006
...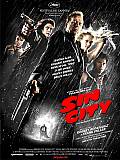 Sin City
,
Frank Miller
,
Quentin Tarantino
(special guest director),
Robert Rodriguez
, 2005
"Sin City" is four stories inter-weaved telling tales of corruption in Basin City. The first story (The Customer is always right) is short, and is based on the depression of women that they need to pay a man to feel loved when they commit suicide. The next story is Part 1 of "That Yellow Bastard" about a cop who needs to save a young girl from being raped. The third story (The Hard Goodbye) features a man taking revenge on a heartless killer who...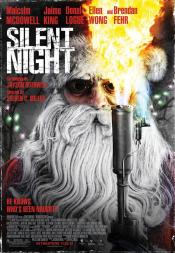 Bloody Christmas
,
Steven C Miller
, 0
It's a snowy Christmas Eve in Cryer, Wisconsin. The normally quiet town is bustling with activity as the residents are getting ready for the big day. The events take place around the town's annual Santa Parade, which has brought a record number of Santas to town. Deputy Sheriff Aubrey Bradimore (King) is stuck reluctantly working the night shift, dealing with all of the drunken Santas, road closures, and stressed out locals — but things are...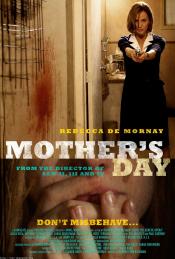 Mother's Day
,
Darren Lynn Bousman
, 0
After a bank robbery gone wrong, three brothers head for home, hoping their MOTHER (Rebecca De Mornay) can provide them with a getaway. The youngest brother, JOHNNY (Matt O'Leary), has been shot, and their back-stabbing former partner has gotten away with all the cash. But when the brothers get home, they find that all their stuff is gone and Mother is nowhere to be found: She lost the house months ago in a foreclosure. The new owners, BETH...