Filmography from : Jake Weber
Actor :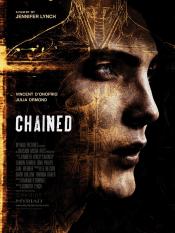 Chained
,
Jennifer Lynch
, 2012
Eight-year-old Tim and his mother, Sarah, are picked up by Bob, a deranged taxi cab driver on the hunt for his next victim. Tim witnesses his first murder, the murder of his mother, but it would not be his last. Bob keeps Tim as a reluctant protégé, forcing him to clean and bury the bodies of the young women he drags home. Now a teenager, Tim must make a life or death choice between following in Bob's footsteps or breaking free from his...
The Haunting of Molly Hartley
,
Mickey Liddell
, 2008
In this tale of spell binding suspense, something evil lurks just beneath the lush surfaces of teenaged girl's private school world - and it holds the rights to her very soul. Now, on the eve of her 18th birthday, Molly Hartley is about to discover the truth of just who, or rather what, it is she is destined to become....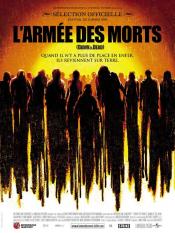 Dawn of the Dead
,
Zack Snyder
, 2004
Where and how did it happen... WE DON'T KNOW. We don't know what happened, we don't know how it all began; but from one day to another, the world has become a real nightmare in apocalyptical proportions. The whole planet was striked by an unexplainable, unthnkable and mortal hanging disease - and the deads don't die anymore. Unceasingly looking for their next meal and driven by an endless greed for fresh flesh,intiringly, some zombies pursue...
Wendigo
,
Larry Fessenden
, 2001
George is a high-strung professional photographer who is starting to unravel from the stress of his work with a Manhattan advertising agency. Needing some time away from the city, Jake, his wife Kim, and their son Miles head to upstate New York to take in the winter sights, though the drive up is hardly relaxing for any of them. George accidentally hits and severely injures a deer that ran onto the icy road; after George stops to inspect the...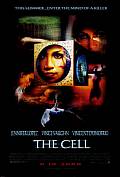 The Cell
,
Tarsem Singh
, 2000
...
Meet Joe Black
,
Martin Brest
, 1998
...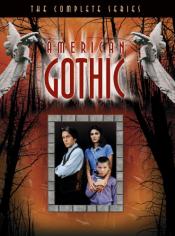 American Gothic
,
Lou Antonio
(4 episodes, 1995-1998),
Michael Nankin
(2 episodes, 1995-1996),
Doug Lefler
(2 episodes, 1996-1998),
Oz Scott
(2 episodes, 1996-1998),
James Frawley
(2 episodes, 1996),
Michael Lange
(2 episodes, 1996),
Mike Binder
(1 episode, 1995),
Jim Charleston
(1 episode, 1995),
James A Contner
(1 episode, 1995),
Michael Katleman
(1 episode, 1995),
Peter O'Fallon
(1 episode, 1995),
Mel Damski
(1 episode, 1996),
Bruce Seth Green
(1 episode, 1996),
Elodie Keene
(1 episode, 1996),
Nick Marck
(unknown episodes), 1996
American Gothic is a horror/drama/thriller series set in the heart of South Carolina in a small town called Trinity. In this town not everyone is as they seem and everyone seems to follow their leader, Sheriff Lucas Buck. Lucas's son, Caleb Temple, was brought up by another family and was lead to believe that a man called Gage was his father. The local doctor, Matt Crower, gets curious when suddenly the Sheriff wants everything to do with Caleb....