Filmography from : James Smith
Actor :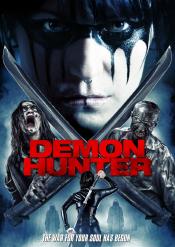 Taryn Barker: Demon Hunter 
,
Zoe Kavanagh
, 2016
After she is captured by police for questioning in the slaying of a man she claimed was a demon, Taryn Barker must prove her innocence, and the existence of demons. But when a cult captures the daughter of one of the detectives on the case, the police must trust, and unleash, this warrior on the Satantic group who are intent on bringing an ancient evil force into the world....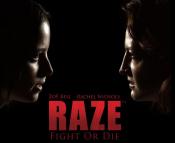 Raze
,
Josh C Waller
, 2013
...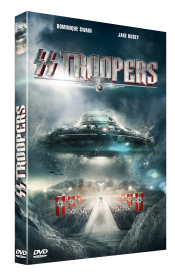 Nazis at the Center of the Earth
,
Joseph J Lawson
, 2012
Researchers in Antarctica are abducted by a team of masked storm troopers. They are dragged deep underground to a hidden continent in the center of the earth. Here Nazi survivors, their bodies a horrifying patchwork of decaying and regenerated flesh, are planning for the revival of the Third Reich....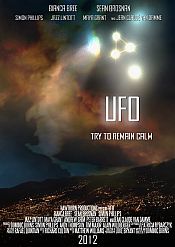 U.F.O. 
,
Dominic Burns
, 2012
Five friends wake on a seemingly normal morning to find the power's out, there's no mobile phone reception and the radio can tune nothing but static… None of the neighbours know anything about what could have caused these occurrences and news soon arrives that it may in fact spread across half of the UK, maybe further. But with no way of discovering any information and no advice on what to do, the atmosphere quickly turns edgy. Two...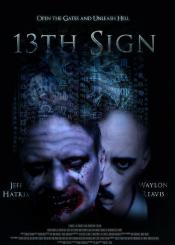 13th Sign 
,
Michael Donald Bryant
,
Stan Fritzmeier
, 2011
Twelve individuals who think they are competing for a million dollars on a New Reality TV Show are drugged, beaten, trapped and chained in a chamber room far below the earth buried under the ashes of a slaughterhouse that burned to the ground in the 1930′s. When the chamber doors open, the twelve contestants are soon faced with their worst fears when they realize that they have not just been kidnapped but that they are being used in the...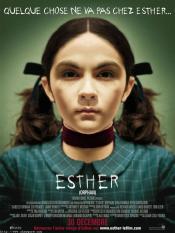 Orphan
,
Jaume Collet-Serra
, 2009
The tragic loss of their unborn child has devastated Kate and John, taking a toll on both their marriage and Kate's fragile psyche as she is plagued by nightmares and haunted by demons from her past. Struggling to regain some semblance of normalcy in their lives, the couple decide to adopt another child. At the local orphanage, both John and Kate find themselves strangely drawn to a young girl named Esther. Almost as soon as they welcome Esther...
Bones 
,
Ian Toynton
(28 episodes, 2007-2017),
Dwight H Little
(23 episodes, 2006-2017),
Jeannot Szwarc
(15 episodes, 2007-2016),
Chad Lowe
(13 episodes, 2007-2015),
David Boreanaz
(11 episodes, 2009-2017),
Milan Cheylov
(10 episodes, 2009-2015),
Allan Kroeker
(9 episodes, 2005-2010),
Tim Southam
(9 episodes, 2009-2014),
Kate Woods
(8 episodes, 2006-2013),
Steven DePaul
(8 episodes, 2006-2009),
Jeff Woolnough
(7 episodes, 2007-2010),
Michael Lange
(7 episodes, 2014-2017),
Randy Zisk
(7 episodes, 2015-2017),
Alex Chapple
(6 episodes, 2009-2015),
Jesús Salvador Treviño
(5 episodes, 2005-2007),
Tony Wharmby
(5 episodes, 2006-2007),
Allison Liddi-Brown
(5 episodes, 2008-2014),
François Velle
(5 episodes, 2010-2013),
Sanford Bookstaver
(4 episodes, 2005-2006),
Craig Ross Jr
(4 episodes, 2006-2008),
Kevin Hooks
(4 episodes, 2009-2013),
Greg Yaitanes
(3 episodes, 2005-2006),
Gordon Lonsdale
(3 episodes, 2008-2010),
Emile Levisetti
(3 episodes, 2010-2012),
Rob Hardy
(3 episodes, 2011-2014),
Anne Renton
(3 episodes, 2014-2015),
David Grossman
(3 episodes, 2016-2017),
Tawnia McKiernan
(2 episodes, 2005-2013),
James Whitmore Jr
(2 episodes, 2006),
Scott Lautanen
(2 episodes, 2007-2008),
Jessica Landaw
(2 episodes, 2008),
Brad Turner
(2 episodes, 2009),
Jeffrey Walker
(2 episodes, 2013-2014),
Arlene Sanford
(2 episodes, 2015-2016),
David Hugh Jones
(1 episode, 2005),
Patrick R Norris
(1 episode, 2005),
Donna Deitch
(1 episode, 2006),
David Duchovny
(1 episode, 2006),
Karen Gaviola
(1 episode, 2006),
Joe Napolitano
(1 episode, 2006),
Jonathan Pontell
(1 episode, 2006),
Bryan Spicer
(1 episode, 2006),
Thomas J Wright
(1 episode, 2006),
Caleb Deschanel
(1 episode, 2007),
Marita Grabiak
(1 episode, 2007),
Mark Helfrich
(1 episode, 2010),
Daniel Sackheim
(1 episode, 2011),
Reginald Hudlin
(1 episode, 2013),
Steve Robin
(1 episode, 2015),
Silver Tree
(1 episode, 2016),
Robert Reed Altman
(1 episode, 2017),
Anton Cropper
(1 episode, 2017),
Emily Deschanel
(1 episode, 2017),
Denise Di Novi
(1 episode, 2017), 2005
A forensic anthropologist and a cocky FBI agent build a team to investigate death causes. And quite often, there isn't more to examine than rotten flesh or mere bones....
Breaking Dawn 
,
Mark Edwin Robinson
, 2004
The medical student Eve is assigned to care of Don Wake, a catatonic patient of a psychiatric Cape State Hospital who was found covered with blood near his dead mother. She must succeed in disclosing the truth about the murder of his mother and improve his conditions to conclude her medical course. She secretly changes his medications and he starts talking to her about a theory of conspiracy leaded by the mysterious Malachi. Eve becomes obsessed...