Filmography from : Jamie Bell
Actor :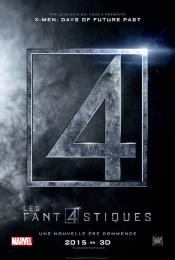 Fantastic Four
,
Josh Trank
,
Stephen E Rivkin
(uncredited), 2015
FANTASTIC FOUR, a contemporary re-imagining of Marvel's original and longest-running superhero team, centers on four young outsiders who teleport to an alternate and dangerous universe, which alters their physical form in shocking ways. Their lives irrevocably upended, the team must learn to harness their daunting new abilities and work together to save Earth from a former friend turned enemy....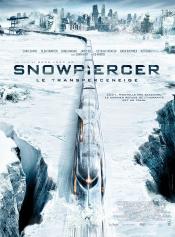 Snowpiercer
,
Bong Joon Ho
, 2013
After a failed experiment to stop global warming, an Ice Age kills off all life on the planet except for the inhabitants of the Snow Piercer, a train that travels around the globe and is powered by a sacred perpetual-motion engine. A class system evolves on the train but a revolution brews....
Man on a Ledge
,
Asger Leth
, 2012
As a police psychologist works to talk down an ex-con who is threatening to jump from a Manhattan hotel rooftop, the biggest diamond heist ever committed is in motion......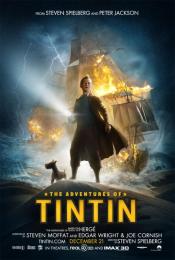 The Adventures of Tintin
,
Steven Spielberg
, 2011
Tintin and Captain Haddock set off on a treasure hunt for a sunken ship commanded by Haddock's ancestor. But someone else is in search of the ship....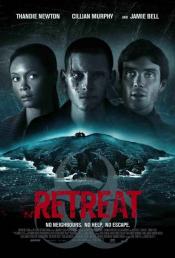 Retreat
,
Carl Tibbetts
, 2011
...
Battlestar Galactica
,
Michael Rymer
(22 episodes, 2004-2009),
Michael Nankin
(8 episodes, 2005-2009),
Rod Hardy
(6 episodes, 2004-2008),
Sergio Mimica-Gezzan
(6 episodes, 2004-2006),
Robert M Young
(5 episodes, 2004-2009),
Edward James Olmos
(4 episodes, 2004-2009),
Jeff Woolnough
(3 episodes, 2005-2006),
Wayne Rose
(3 episodes, 2007-2009),
Allan Kroeker
(2 episodes, 2004-2005),
Félix Enríquez Alcalá
(2 episodes, 2006),
Marita Grabiak
(1 episode, 2004),
Brad Turner
(1 episode, 2004),
Jonas Pate
(1 episode, 2005),
Jean de Segonzac
(1 episode, 2006),
Bill Eagles
(1 episode, 2006),
James Head
(1 episode, 2006),
Reynaldo Villalobos
(1 episode, 2006),
Paul A Edwards
(1 episode, 2008),
Anthony Hemingway
(1 episode, 2008),
John Dahl
(1 episode, 2009),
Gwyneth Horder-Payton
(1 episode, 2009),
Ronald D Moore
(1 episode, 2009), 2009
After losing the war against the Cylon robots, the Battlestar Galactica crew speed toward the fabled 13th colony, Earth. Galactica Commander Adama and President Laura Roslin face waning supplies, crushed morale, ... and the credible threat Cylons aboard the ship. ...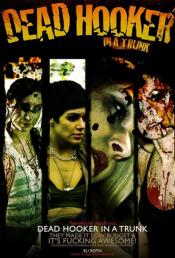 Dead Hooker in a Trunk
,
Jen Soska
(as Jen),
Sylvia Soska
, 2009
Set in beautiful Vancouver, four friends set out on an everyday errand and end up in a fight for their lives when they discover the body of a dead hooker left in their trunk. Lead by a sexy, impulsive Badass, her distant Geek twin sister, their bible thumping, Jesus loving Goody Two Shoes friend, and a chaotic, rock star Junkie pal, the group has to put aside their differences to dispose of the body before they're next. Thrown into their own...
Jumper
,
Doug Liman
, 2008
...
Hollow Man II
,
Claudio Fäh
(as Claudio Faeh), 2006
A Seattle detective and a biologist find themselves the targets of murder from an invisible assassin gone rogue, as well as the government forces who caused him to become invisible... ...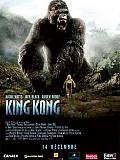 King Kong
,
Peter Jackson
, 2005
...
Stakes
,
Joe Ripple
, 2002
...
Untitled Adventures of Tintin Sequel
,
Peter Jackson
, 0
...