Filmography from : Jan Burrell
Actor :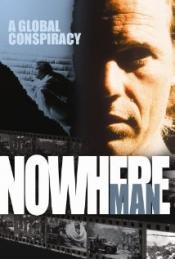 L'homme de nulle part
,
Steve Stafford
(4 episodes, 1996),
Ian Toynton
(3 episodes, 1995-1996),
James Whitmore Jr
(3 episodes, 1995-1996),
Michael Levine
(2 episodes, 1995-1996),
Tobe Hooper
(2 episodes, 1995),
Guy Magar
(2 episodes, 1995),
Thomas J Wright
(2 episodes, 1995),
Reza Badiyi
(2 episodes, 1996),
James Darren
(1 episode, 1995),
Tim Hunter
(1 episode, 1995),
Steven Robman
(1 episode, 1995),
Greg Beeman
(1 episode, 1996),
Mel Damski
(1 episode, 1996), 1995
Bruce Greenwood stars as documentary photographer Thomas Veil who, in the course of one evening, seemingly has his whole existence erased, in the compelling one-hour drama Nowhere Man. It appears as if some mysterious and powerful entity has coerced Veil's family and friends into cooperating in a clandestine plan to annul every trace of him. Veil is all alone with no option but to begin a desperate, dangerous quest to find out how and why this...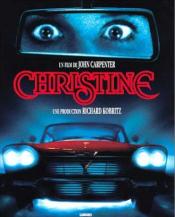 Christine
,
John Carpenter
, 1983
In 1957, in Detroit, a red Plymouth Fury is built and is the cause of two accidents, one of them fatal, still in the assembly line. Twenty-one years later, the outcast and bullied nerd Arnold "Arnie" Cunningham is getting a ride with his best and only friend Dennis Guilder and he sees the wrecked car for sale in a garden. Arnie immediately falls in love with the car. The car was given the name Christine by it's first owner. He brings the car to...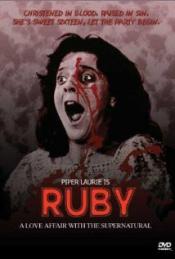 Ruby
,
Curtis Harrington
, 1977
In 1935, a lowlife mobster, Nicky Rocco, is betrayed and executed in the swampy backwoods as his pregnant gun-moll, Ruby Claire, watches. He swears vengeance with his dying breath, and then she suddenly goes into labour. In 1951, Ruby runs a backwoods drive-in theatre, employes some ex-mobsters, and has a 16-year-old daughter, Leslie Clair, who had been mute since birth. Bizarre accidents claim the lives of one employee after another. Then...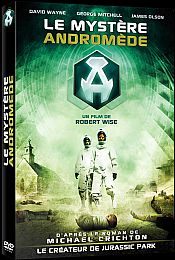 Le mystère Andromède
,
Robert Wise
, 1971
A group of scientists investigate a deadly new alien virus before it can spread. ...