Filmography from : Jane Adams
Actor :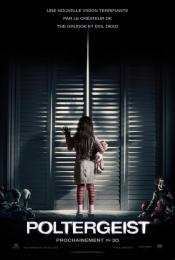 Poltergeist
,
Gil Kenan
, 2015
Legendary filmmaker Sam Raimi and director Gil Kenan reimagine and contemporize the classic tale about a family whose suburban home is invaded by angry spirits. When the terrifying apparitions escalate their attacks and take the youngest daughter, the family must come together to rescue her....

Silver Bullets
,
Joe Swanberg
, 2011
Claire, a beautiful young actress, is in a comfortable relationship with Ethan, a filmmaker who aspires to make meaningful art films. She is his muse and they are finishing a project together. She accepts the lead role in a werewolf film by a talented young horror director named Ben. Ethan is instantly weary of her relationship with Ben and suspects she is more interested in fame than the pursuit or art. As Clair and Ben prepare the werewolf...
Carnivàle
,
Rodrigo García
(5 episodes, 2003-2005),
Jeremy Podeswa
(4 episodes, 2003-2005),
Jack Bender
(2 episodes, 2003-2005),
Tim Hunter
(2 episodes, 2003-2005),
John Patterson
(2 episodes, 2003-2005),
Scott Winant
(2 episodes, 2003-2005),
Alison Maclean
(1 episode, 2003),
Peter Medak
(1 episode, 2003),
Todd Field
(1 episode, 2005),
Tucker Gates
(1 episode, 2005),
Dan Lerner
(1 episode, 2005),
Steve Shill
(1 episode, 2005),
Alan Taylor
(1 episode, 2005), 2005
...
He Walked by Night
,
Alfred L Werker
(as Alfred Werker),
Anthony Mann
(uncredited), 1948
This film-noir piece, told in semi-documentary style, follows police on the hunt for a resourceful criminal who shoots and kills a cop....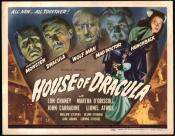 House of Dracula
,
Erle C Kenton
, 1945
Dracula arrives at Dr. Edelman's office asking for a cure to his vampirism. However, this is a ruse by Dracula to get near Dr. Edelman's beautiful female assistant and turn her into a vampire. Meanwhile, a sincere Lawrence Talbot, AKA the Wolfman, arrives seeking a cure for his lycanthropy. When Dr. Edelman's first attempt fails, Talbot tries to commit suicide by jumping off a cliff, but instead finds a network of underground caves where...