Filmography from : Jared Harris
Actor :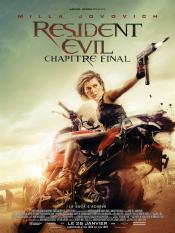 Resident Evil: The Final Chapter
,
Paul WS Anderson
, 2016
Picking up immediately after the events in Resident Evil: Retribution, humanity is on its last legs in Washington D.C. As the only survivor of what was meant to be humanity's final stand against the undead hordes, Alice must return to where the nightmare began - Raccoon City, where the Umbrella Corporation is gathering its forces for a final strike against the only remaining survivors of the apocalypse. In a race against time Alice will join...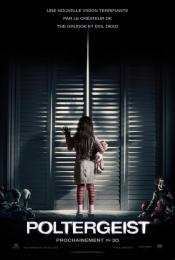 Poltergeist
,
Gil Kenan
, 2015
Legendary filmmaker Sam Raimi and director Gil Kenan reimagine and contemporize the classic tale about a family whose suburban home is invaded by angry spirits. When the terrifying apparitions escalate their attacks and take the youngest daughter, the family must come together to rescue her....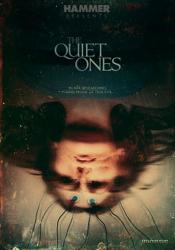 The Quiet Ones
,
John Pogue
, 2014
Story of an unorthodox professor who uses controversial methods and leads his best students off the grid to take part in a dangerous experiment: to create a poltergeist. Based on the theory that paranormal activity is caused by human negative energy, the rogue scientists perform a series of tests on a young patient, pushing her to the edge of sanity. As frightening occurrences begin to take place with shocking and gruesome consequences, the...
The Boxtrolls
,
Graham Annable
,
Anthony Stacchi
, 2014
A family event movie that introduces audiences to a new breed of family – The Boxtrolls, a community of quirky, mischievous creatures who have lovingly raised an orphaned human boy named Eggs (voiced by Isaac Hempstead-Wright) in the amazing cavernous home they've built beneath the streets of Cheesebridge. When the town's villain, Archibald Snatcher (Academy Award winner Ben Kingsley), comes up with a plot to get rid of the Boxtrolls, Eggs...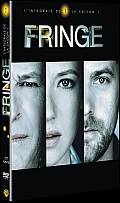 Fringe
,
Joe Chappelle
(16 episodes, 2009-2012),
Brad Anderson
(12 episodes, 2008-2011),
Frederick EO Toye
(8 episodes, 2008-2012),
Jeannot Szwarc
(7 episodes, 2009-2012),
Charles Beeson
(5 episodes, 2010-2012),
Dennis Smith
(4 episodes, 2009-2012),
Akiva Goldsman
(4 episodes, 2009-2010),
Jeffrey G Hunt
(4 episodes, 2010-2012),
David Straiton
(4 episodes, 2010-2012),
Paul A Edwards
(3 episodes, 2008-2009),
Paul Holahan
(3 episodes, 2009-2013),
Thomas Yatsko
(3 episodes, 2010-2011),
Jon Cassar
(2 episodes, 2009-2012),
Miguel Sapochnik
(2 episodes, 2011-2012),
PJ Pesce
(2 episodes, 2012-2013),
JH Wyman
(2 episodes, 2012-2013),
Bill Eagles
(1 episode, 2008),
Alex Graves
(1 episode, 2008),
Gwyneth Horder-Payton
(1 episode, 2008),
Christopher Misiano
(1 episode, 2008),
Michael Zinberg
(1 episode, 2008),
Norberto Barba
(1 episode, 2009),
John Polson
(1 episode, 2009),
Bobby Roth
(1 episode, 2009),
Bryan Spicer
(1 episode, 2009),
Adam Davidson
(1 episode, 2010),
Kenneth Fink
(1 episode, 2010),
Seith Mann
(1 episode, 2010),
Chuck Russell
(1 episode, 2010),
Deran Sarafian
(1 episode, 2010),
Anthony Hemingway
(1 episode, 2011),
Eagle Egilsson
(1 episode, 2012),
Tommy Gormley
(1 episode, 2012),
David Moxness
(1 episode, 2012),
David Solomon
(1 episode, 2012),
Jeff T Thomas
(1 episode, 2012), 2013
...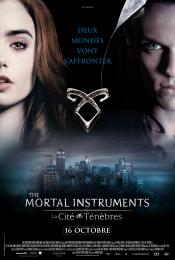 The Mortal Instruments: City of Bones
,
Harald Zwart
, 2013
Set in contemporary New York City, a seemingly ordinary teenager, Clary Fray (Lily Collins), discovers she is the descendant of a line of Shadowhunters, a secret cadre of young half-angel warriors locked in an ancient battle to protect our world from demons. After the disappearance of her mother (Lena Headey), Clary must join forces with a group of Shadowhunters, who introduce her to a dangerous alternate New York called Downworld, filled with...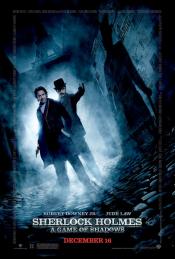 Sherlock Holmes: A Game of Shadows
,
Guy Ritchie
, 2011
...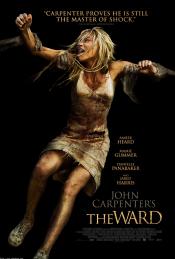 The Ward
,
John Carpenter
, 2010
The Ward is an intense psychological thriller set in a mental institution where a young woman, Kristen, is haunted by a mysterious and deadly ghost. As danger creeps closer, she comes to realize that this ghost might be darker than she could have imagined. Kristen, who is in her early 20's, wakes to find herself bruised, cut, drugged, and held against her will in a remote ward of Chamberlain Psychiatric Hospital. She is completely disoriented...
Tales of the Black Freighter
,
Daniel DelPurgatorio
,
Mike Smith
, 2009
A mariner survives an attack from the dreaded pirates of the Black Freighter, but his struggle to return home to warn it has a horrific cost....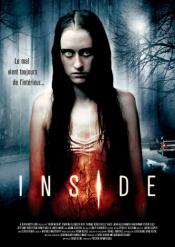 From Within
,
Phedon Papamichael
, 2008
In From Within, a rash of suicides hit the small community of Grovetown, causing fear and panic among local residents. As those around 18-year-old Lindsay continue to die gruesome deaths, she begins to distrust everyone and suspects she will become the next victim....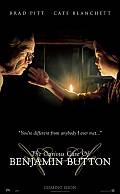 The Curious Case of Benjamin Button
,
David Fincher
, 2008
"I was born under unusual circumstances." And so begins 'The Curious Case of Benjamin Button,' adapted from the 1920s story by F. Scott Fitzgerald about a man who is born in his eighties and ages backwards: a man, like any of us, who is unable to stop time. We follow his story, set in New Orleans from the end of World War I in 1918 to the 21st century, following his journey that is as unusual as any man's life can be. Directed by David Fincher...
Lady in the Water
,
M Night Shyamalan
, 2006
...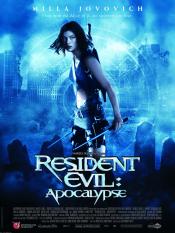 Resident Evil: Apocalypse
,
Alexander Witt
, 2004
Alice awakens from a terrible sleep to find her worst fears realized--the bloodthirsty Undead, which she and the now-annihilated squad of elite military fought to destroy, have been unleashed on the city that surrounds the secret facility of the Umbrella Corporation. Discovering she was an Umbrella experiment, Alice has been bio-genetically enhanced with new strengths, senses and dexterity--and she will need them. In the heart of the ravaged...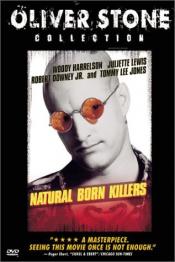 Natural Born Killers
,
Oliver Stone
, 1994
Delivery boy Mickey Knox falls in love with customer Mallory Wilson. He soon helps her kill her abusive father and enabling mother, beginning their macabre journey down Route 666. Their M.O.: every few miles, they attack everyone within their site, invariably leaving only one person alive to tell the tale. The two are made famous by unscrupulous reporter Wayne Gale, as they run across the countryside, pursued by the equally sadistic Jack...