Filmography from : Jasmin Geljo
Actor :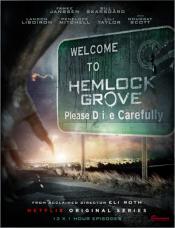 Hemlock Grove
,
David Straiton
(6 episodes, 2013-2015),
Deran Sarafian
(6 episodes, 2013),
Russell Lee Fine
(3 episodes, 2015),
TJ Scott
(2 episodes, 2013),
David Semel
(2 episodes, 2013),
Peter Cornwell
(2 episodes, 2014),
Eli Roth
(1 episode, 2013),
Billy Gierhart
(1 episode, 2014),
Sanaa Hamri
(1 episode, 2014),
Vincenzo Natali
(1 episode, 2014),
David Petrarca
(1 episode, 2014),
Floria Sigismondi
(1 episode, 2014),
Spencer Susser
(1 episode, 2014),
Jon Amiel
(1 episode, 2015),
Coky Giedroyc
(1 episode, 2015),
Marc Jobst
(1 episode, 2015),
Jim O'Hanlon
(1 episode, 2015),
Carl Tibbetts
(1 episode, 2015), 2013
A teenage girl is brutally murdered, sparking a hunt for her killer. But in a town where everyone hides a secret, will they find the monster among them?...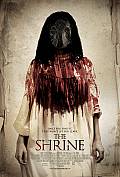 The Shrine
,
Jon Knautz
, 2010
After a young American backpacker goes missing in Europe, a group of journalists link his disappearance to a remote village in Poland called Alvaina. Upon further investigation, the journalists discover that Alvaina has a history of bizarre cult activity revolving around human sacrifice. Hellbent on discovering the truth, they travel to the small village but quickly find themselves pursued by a mysterious group set on killing them. Forced into...
Skinwalkers
,
James Isaac
(as Jim Isaac), 2006
...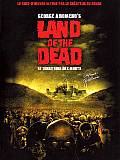 Land of the Dead - Le territoire des morts
,
George A Romero
, 2005
In a near future, the zombies are all around the world, and the human society is restructured and adapted for the new reality. In a protected city ruled by the powerful Kaufman (Dennis Hopper), the upper class has the usual privileges living in a fancy well-supplied building, while the poor people lives on the streets. Riley (Simon Baker) and Cholo (John Leguizamo) belong to a team that bring supplies (food, medicine etc.) to the city using a...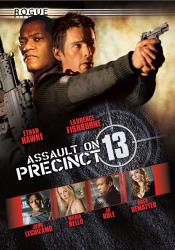 Assaut sur le central 13
,
Jean-François Richet
, 2005
...