Filmography from : Jason Flemyng
Actor :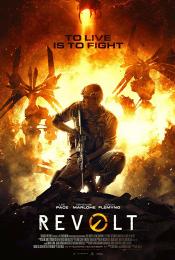 Revolt
,
Joe Miale
(attached), 2017
The story of humankind's last stand against a cataclysmic alien invasion. In the war-ravaged African countryside, a U.S. soldier and a French foreign aid worker team up to survive the alien onslaught. Their bond will be tested as they search for refuge across a crumbling world....
Viy
,
Oleg Stepchenko
, 2014
Early 18th century. Cartographer Jonathan Green undertakes a scientific voyage from Europe to the East. Having passed through Transylvania and crossed the Carpathian Mountains, he finds himself in a small village lost in impassible woods. Nothing but chance and heavy fog could bring him to this cursed place. People who live here do not resemble any other people which the traveler saw before that. The villagers, having dug a deep moat to fend...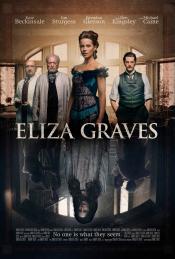 Eliza Graves
,
Brad Anderson
, 2014
A recent medical school grad who takes a position at a mental institution soon finds himself taken with one of his colleagues -- though he has no initial idea of a recent, horrifying staffing change....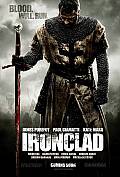 Ironclad
,
Jonathan English
, 2011
...
Wild Bill
,
Dexter Fletcher
, 2011
Out on parole after 8 years inside Bill Hayward returns home to find his now 11 and 15 year old sons abandoned by their mother and fending for themselves. Unwilling to play Dad, an uncaring Bill is determined to move on. Although Dean the older boy has found a job and is doing his best to be a father to his younger brother Jimmy, the arrival of Bill has brought them to the attention of social services. With the danger of being put into care...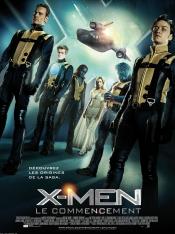 X: First Class
,
Matthew Vaughn
, 2011
...
Welcome to Hoxford: The Fan Film
,
Julien Mokrani
, 2011
...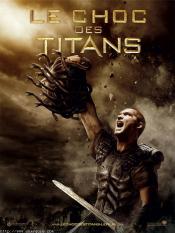 Clash of the Titans
,
Louis Leterrier
, 2010
Helpless to save his family from Hades (Fiennes), vengeful god of the underworld, Perseus volunteers to lead a dangerous mission to defeat Hades before he can seize power from Zeus (Neeson) and unleash hell on earth. Leading a daring band of warriors, Perseus sets off on a perilous journey deep into forbidden worlds. Battling unholy demons and fearsome beasts, he will only survive if he can accept his power as a god, defy his fate, and create...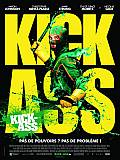 Kick-Ass
,
Matthew Vaughn
, 2010
Dave Lizewski is an unnoticed high school student and comic book fan with a few friends and who lives alone with his father. His life is not very difficult and his personal trials not that overwhelming. However, one day he makes the simple decision to become a super-hero even though he has no powers or training....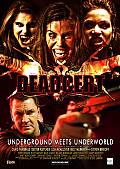 Dead Cert
,
Steven Lawson
, 2010
A gang of tough London gangsters get more than they bargained for when a group of businessmen make an offer to buy their club, the Inferno. They turn out to be nothing less than Vampires wanting their land back and turn viciously on the gangsters when their demands are not met....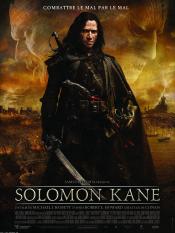 Solomon Kane
,
MJ Bassett
(as Michael J Bassett), 2009
Kane is a 16th century soldier who learns that his brutal and cruel actions have damned him but is determined to redeem himself by living peaceably. But he finds himself dragged out of retirement for a fight against evil....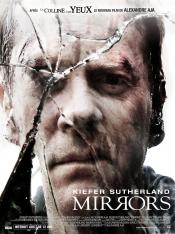 Mirrors
,
Alexandre Aja
, 2008
...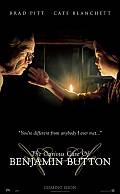 The Curious Case of Benjamin Button
,
David Fincher
, 2008
"I was born under unusual circumstances." And so begins 'The Curious Case of Benjamin Button,' adapted from the 1920s story by F. Scott Fitzgerald about a man who is born in his eighties and ages backwards: a man, like any of us, who is unable to stop time. We follow his story, set in New Orleans from the end of World War I in 1918 to the 21st century, following his journey that is as unusual as any man's life can be. Directed by David Fincher...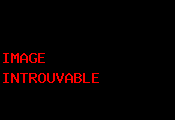 Stardust
,
Matthew Vaughn
, 2007
...
Transporter 2
,
Louis Leterrier
, 2005
...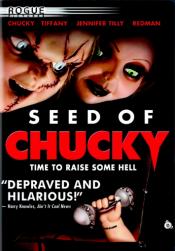 Seed of Chucky
,
Don Mancini
, 2004
Chucky and Tiffany are resurrected by their innocent son, Glen, and hit Hollywood, where a movie depicting the killer dolls' murder spree is underway....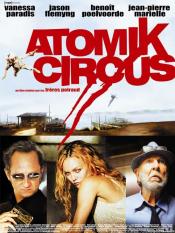 Atomik Circus - Le retour de James Bataille
,
Didier Poiraud
,
Thierry Poiraud
, 2004
...
The League of Extraordinary Gentlemen
,
Stephen Norrington
, 2003
In this adventure, the Fantom is trying to start a World War, and be at the head of it. The Fantom has highly superior weapons to the normal weapons of that day, and he also has extreme cunning, as we see by his tricking the countries into suspecting each other for war-mongering. A supposed loyalist to her Majesty's Empire is sent to fetch Allan Quatermain in an effort to track down the group who is trying to start the war. In a private and...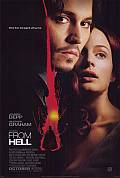 From Hell
,
Albert Hughes
(as The Hughes Brothers),
Allen Hughes
(as The Hughes Brothers), 2001
...
The Bunker
,
Rob Green
, 2001
Seven German soldiers are enclosed in one bunker during the Second World War. They soon feel surrounded by enemies. When they hear about the tunnel-system beneath the bunker and some mystic events that had occurred in this place, they soon begin to go mad... ...
Bruiser
,
George A Romero
, 2000
...
Snatch
,
Guy Ritchie
, 2000
Turkish and his close friend/accomplice Tommy get pulled into the world of match fixing by the notorious Brick Top. Things get complicated when the boxer they had lined up gets the shit kicked out of him by Pitt, a 'pikey' ( slang for an Irish Gypsy)- who comes into the equation after Turkish, an unlicensed boxing promoter wants to buy a caravan off the Irish Gypsies. They then try to convince Pitt not only to fight for them, but to lose for...
Deep Rising
,
Stephen Sommers
, 1998
When a band of ruthless hijackers invade the world's most luxurious cruise ship, they're shocked to discover the passengers have mysteriously vanished! But that doesn't mean they are alone! Something terrifying is lurking just out of sight: a deadly force from the unexplored depths of the ocean that begins to snatch the horrified intruders one by one!...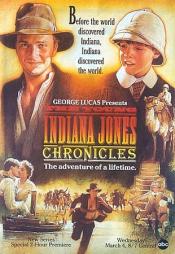 The Young Indiana Jones Chronicles
,
Carl Schultz
(21 episodes, 1992-1993),
Simon Wincer
(6 episodes, 1992-1993),
René Manzor
(2 episodes, 1992-1993),
Ellery Ryan
(2 episodes, 1992),
Bille August
(2 episodes, 1993),
Mike Newell
(2 episodes, 1993),
Vic Armstrong
(1 episode, 1992),
Terry Jones
(1 episode, 1992),
Jim O'Brien
(1 episode, 1992),
David Hare
(1 episode, 1993),
Joe Johnston
(1 episode, 1993),
Dick Maas
(1 episode, 1993),
Syd Macartney
(1 episode, 1993),
Peter MacDonald
(1 episode, 1993),
Gillies MacKinnon
(1 episode, 1993),
Deepa Mehta
(1 episode, 1993),
Gavin Millar
(1 episode, 1993),
Nicolas Roeg
(1 episode, 1993),
Michael Schultz
(1 episode, 1993),
Robert Young
(1 episode, 1993), 1993
The now legendary, almost mythical character of Indiana Jones once had a childhood. Every episode starts out with the elderly man that he is in the 1990's getting into a specific situation where he has to tell a story from his past. The stories go back to when he was ten years old and on a world tour with his father, and to his late-teens when he fought in World War I....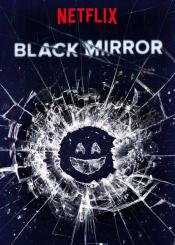 Black Mirror
,
Owen Harris
(3 episodes, 2013-2019),
Carl Tibbetts
(2 episodes, 2013-2014),
James Hawes
(2 episodes, 2016-2019),
Otto Bathurst
(1 episode, 2011),
Euros Lyn
(1 episode, 2011),
Brian Welsh
(1 episode, 2011),
Bryn Higgins
(1 episode, 2013),
Dan Trachtenberg
(1 episode, 2016),
Jakob Verbruggen
(1 episode, 2016),
James Watkins
(1 episode, 2016),
Joe Wright
(1 episode, 2016),
Jodie Foster
(1 episode, 2017),
Toby Haynes
(1 episode, 2017),
John Hillcoat
(1 episode, 2017),
Colm McCarthy
(1 episode, 2017),
David Slade
(1 episode, 2017),
Timothy Van Patten
(1 episode, 2017),
Anne Sewitsky
(1 episode, 2019), 1
Black Mirror is an anthology series that taps into our collective unease with the modern world, with each stand-alone episode a sharp, suspenseful tale exploring themes of contemporary techno-paranoia. Without questioning it, technology has transformed all aspects of our lives; in every home; on every desk; in every palm – a plasma screen; a monitor; a Smartphone – a Black Mirror reflecting our 21st Century existence back at us. The series...