Filmography from : Jason Lee
Actor :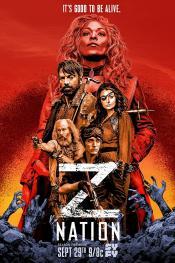 Z Nation
,
Abram Cox
(11 episodes, 2014-2018),
Dan Merchant
(10 episodes, 2015-2018),
John Hyams
(9 episodes, 2014-2015),
Alexander Yellen
(8 episodes, 2015-2018),
Jodi Binstock
(4 episodes, 2015-2018),
Juan Mas
(4 episodes, 2015-2018),
JD McKee
(4 episodes, 2015-2018),
Jennifer Derwingson
(3 episodes, 2016-2018),
Rachel Lee Goldenberg
(2 episodes, 2014-2015),
Tim Andrew
(2 episodes, 2014),
Luis Prieto
(2 episodes, 2014),
Steve Graham
(2 episodes, 2017-2018),
Nick Lyon
(1 episode, 2014),
Michael Robison
(1 episode, 2014),
Youssef Delara
(1 episode, 2016),
Andrew Drazek
(1 episode, 2016),
Keith Allan
(1 episode, 2017),
Stuart Acher
(1 episode, 2018),
Jared Briley
(1 episode, 2018), 2018
Three years after the zombie virus has gutted the country, a team of everyday heroes must transport the only known survivor of the plague from New York to California, where the last functioning viral lab waits for his blood....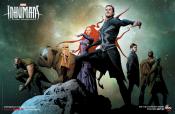 Inhumans
,
Chris Fisher
(2 episodes, 2017),
Roel Reiné
(2 episodes, 2017),
Billy Gierhart
(1 episode, 2017),
Neasa Hardiman
(1 episode, 2017),
David Straiton
(1 episode, 2017),
Kevin Tancharoen
(1 episode, 2017), 2017
An isolated community of superhumans fight to protect themselves....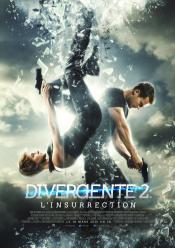 Insurgent
,
Robert Schwentke
, 2015
One choice can transform you-or it can destroy you. But every choice has consequences, and as unrest surges in the factions all around her, Tris Prior must continue trying to save those she loves--and herself--while grappling with haunting questions of grief and forgiveness, identity and loyalty, politics and love. Tris's initiation day should have been marked by celebration and victory with her chosen faction; instead, the day ended with...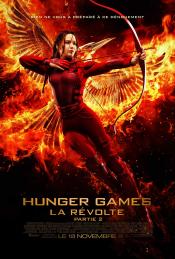 The Hunger Games: Mockingjay - Part 2
,
Francis Lawrence
, 2015
With the nation of Panem in a full scale war, Katniss (Jennifer Lawrence) confronts President Snow (Donald Sutherland) in the final showdown. Teamed with a group of her closest friends – including Gale (Hemsworth), Finnick (Sam Claflin), and Peeta (Hutcherson) – Katniss goes off on a mission with the unit from District 13 as they risk their lives to stage an assassination attempt on President Snow who has become increasingly obsessed with...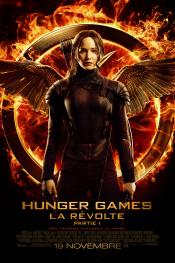 The Hunger Games: Mockingjay - Part 1
,
Francis Lawrence
, 2014
Katniss Everdeen is in District 13 after she shatters the games forever. Under the leadership of President Coin and the advice of her trusted friends, Katniss spreads her wings as she fights to save Peeta and a nation moved by her courage....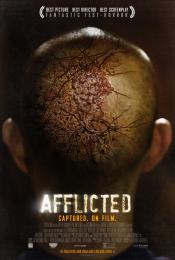 Afflicted
,
Derek Lee
,
Clif Prowse
, 2013
Best friends Derek and Clif set out on a trip of lifetime. Their plan: travel to the ends of the earth, see the world, and live life to the fullest. But the trip soon takes a dark and bloody turn. Just days in, one of the men shows signs of a mysterious affliction which gradually takes over his entire body and being. Now, thousands of miles from home, in a foreign land, they must race to uncover the source before it consumes him completely....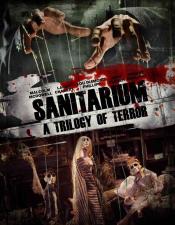 Sanitarium
,
Bryan Ortiz
(segments 'Monsters are Real', 'Sanitarium'),
Bryan Ramirez
(segment 'Figuratively Speaking'),
Kerry Valderrama
(segments 'Sanitarium', 'Up to the Last Man'), 2013
Sanitarium consists of three tales based on particular patients of a mental institution. Each tale begins with Dr. Stenson, the primary physician at the Sanitarium, commenting on the recent arrival of a new patient. As Dr. Stenson speaks, the individual's story begins. With elements from Creepshow, "The Twilight Zone," "Alfred Hitchcock Presents," and "Tales from the Crypt," Sanitarium explores the different narratives of the...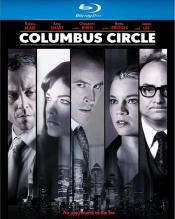 Columbus Circle
,
George Gallo
, 2012
Abigail Clayton (Blair) lives alone. Very alone. In fact, the attractive heiress has not left her Manhattan loft apartment for almost two decades. The famous daughter of a wealthy industrialist, Abigail disappeared from the prying eyes of the press and the intrusiveness of her family on her 18th birthday, the day she received her massive inheritance. During years of self-imposed isolation, Abigail has had contact with only two people: her...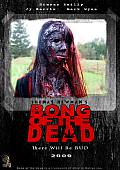 Bong of the Dead
,
Thomas Newman
, 2011
Tommy and Edwin are a couple of potheads who happen to survive a mass zombie outbreak. Since they are alone in the world they spend most of their time partying and smoking weed. One day they discover that by using zombie brains as fertilizer, they are able to grow some super potent pot! Problem is since the government has cleared out all the zombies in their city they have to go on a road trip in order to find more zombies. It is an action...
Stagknight
,
Simon Cathcart
, 2007
Stagknight is derived from the uncensored lusty straight-to-Drive-In horrors of the 70's and 80's, I Spit on your Grave, The Beast, Samurai Assisan, movies that spawned the mighty Evil Dead, American Werewolf in London, later Aliens. Set deep in dark mythical English woods Stagknight presents a uniquely stupid look at this genre through the cracked "Weekend Warriors" paintball team. This is mansville not boytown on a blow-out bachelor paintball...
Monster House
,
Gil Kenan
, 2006
The teenage DJ is observing his neighbor Nebbercracker on the other side of their street in the suburb that destroys tricycles of children that trespass his lawn. When DJ's parents travel on the eve of Halloween and the abusive nanny Zee stays with him, he calls his clumsy best friend Chowder to play basketball. But when the ball falls in Nebbercracker's lawn, the old man has a siege, and soon they find that the house is a monster. Later the...
The Incredibles
,
Brad Bird
, 2004
Mr. Incredible (A.K.A. Bob Parr), and his wife Helen (A.K.A. Elastigirl), are the world's greatest famous crime-fighting superheroes in Metroville. Always saving lives and battling evil on a daily basis. But fifteen years later, they have been forced to adopt civilian identities and retreat to the suburbs where they have no choice but to retire of being a superhero and force to live a "normal life" with their three children Violet, Dash and...
Shin Seiki Evangelion
,
Hideaki Anno
(26 episodes, 1995-1996),
Kazuya Tsurumaki
(26 episodes, 1995-1996),
Hiroyuki Ishidô
(3 episodes, 1995),
Tsuyoshi Kaga
(2 episodes, 1995),
Keiichi Sugiyama
(2 episodes, 1995),
Masayuki
(2 episodes, 1996),
Seiji Mizushima
(1 episode, 1995),
Tetsuya Watanabe
(1 episode, 1995),
Ken Andô
(1 episode, 1996),
Naoyasu Habu
(1 episode, 1996),
Shôichi Masuo
(1 episode, 1996),
Akira Takamura
(1 episode, 1996),
Minoru Ôhara
(1 episode, 1996),
Tensai Okamura
(unknown episodes),
Masahiko Ôtsuka
(unknown episodes), 1996
A teenage boy finds himself recruited as a member of an elite team of pilots by his father. ...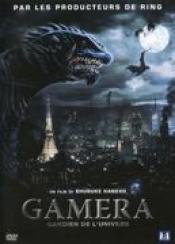 Gamera daikaijû kuchu kessen
,
Shûsuke Kaneko
, 1995
The giant flying turtle is back for this 1995 Japanese feature where once again Gamera's intentions are misinterpreted by the military. All Gamera wants to do is take on his old enemy, Gyaos, the giant prehistoric bird who has nested atop Tokyo Tower....