Filmography from : Jason Statham
Actor :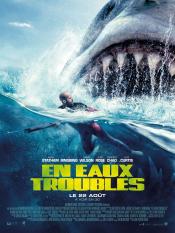 The Meg
,
Jon Turteltaub
, 2018
Five years ago, expert sea diver and Naval Captain Jonas Taylor encountered an unknown danger in the unexplored recesses of the Mariana Trench that forced him to abort his mission and abandon half his crew. Though the tragic incident earned him a dishonorable discharge, what ultimately cost him his career, his marriage and any semblance of honor was his unsupported and incredulous claims of what caused it - an attack on his vessel by a mammoth,...

Blitz
,
Elliott Lester
, 2011
...
Killer Elite
,
Gary McKendry
, 2011
When his mentor is taken captive, a retired member of Britain's Elite Special Air Service is forced into action. His mission: kill three assassins dispatched by their cunning leader....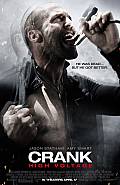 Crank: High Voltage
,
Mark Neveldine
(as Neveldine),
Brian Taylor
(as Taylor), 2009
In this high-octane sequel, hitman Chev Chelios' (Statham) launches himself on an electrifying chase through Los Angeles in pursuit of the Chinese mobster who has stolen his nearly indestructible heart. CRANK: HIGH VOLTAGE is written and directed by Neveldine/Taylor, the duo behind the 2006 hit film CRANK, and the upcoming GAME starring Gerard Butler. Jason Statham (THE TRANSPORTER, THE BANK JOB) returns to star as hitman Chev Chelios....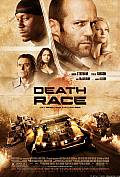 Death Race
,
Paul WS Anderson
, 2008
...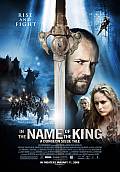 In the Name of the King: A Dungeon Siege Tale
,
Uwe Boll
, 2007
A man named Farmer sets out to rescue his kidnapped wife and avenge the death of his son -- two acts committed by the Krugs, a race of animal-warriors who are controlled by the evil Gallian....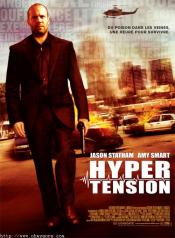 Crank
,
Mark Neveldine
(as Neveldine),
Brian Taylor
(as Taylor), 2006
Chev Chelios is a professional assassin working for the West Coast crime syndicate. Chev's girlfriend Eve doesn't know what Chev does and Chev is planning to quit the crime syndicate so he can spend more time with her. But for Chev, things about to get very bad, when he learns he has been injected with a poison called "The Beijing Cocktail" by his rival Verona, which will kill him if his heart rate drops. Trying to stay alive and seeking help...
Transporter 2
,
Louis Leterrier
, 2005
...
Chaos
,
Tony Giglio
, 2005
In Seattle, detective Quentin Conners is unfairly suspended and his partner Jason York leaves the police force after a tragic shooting on Pearl Street Bridge, when the hostage and the criminal die. During a bank heist with a hostage situation, Conners is assigned in charge of the operation with the rookie Shane Dekker as his partner. The thieves, lead by Lorenz, apparently do not steal a penny from the bank. While chasing the gangsters, the...
Cellular
,
David R Ellis
, 2004
A young man receives a call on his cellular phone from a woman who says she's been kidnapped, and thinks she's going to be killed soon, along with her husband and son who the kidnappers have gone after next. The catch? She doesn't know where she is... and his cell phone battery might go dead soon....
The Transporter
,
Louis Leterrier
,
Corey Yuen
(as Cory Yuen), 2002
...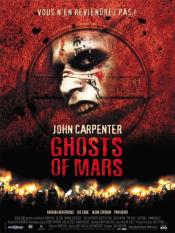 Ghosts of Mars
,
John Carpenter
, 2001
Set 200 years in the future, intergalactic cop Melanie Ballard (Natasha Henstridge) and her team have an assignment of transferring a dangerous criminal named Desolation Williams (Ice Cube) to a prison in the outpost city of Chryse on the planet Mars. But in a turn of events, an adjacent mining team on the Red Planet has unearthed an ancient Martian defense device that unleashes warrior ghosts of the planet's original inhabitants who in turn...
Snatch
,
Guy Ritchie
, 2000
Turkish and his close friend/accomplice Tommy get pulled into the world of match fixing by the notorious Brick Top. Things get complicated when the boxer they had lined up gets the shit kicked out of him by Pitt, a 'pikey' ( slang for an Irish Gypsy)- who comes into the equation after Turkish, an unlicensed boxing promoter wants to buy a caravan off the Irish Gypsies. They then try to convince Pitt not only to fight for them, but to lose for...