Filmography from : Jason Stone
Director :
The Calling
,
Jason Stone
, 2014
Despite a bad back, a reliance on painkillers and the occasional drink to take the edge off, Detective Inspector Hazel Micallef (Susan Sarandon) leads a tranquil existence sharing a home with her elderly mother, Emily (Burstyn), in Fort Dundas, Ontario. It is the epitome of a quaint and quiet town, but all of that is suddenly upended. As the interim commanding officer of an understaffed police force, Micallef, out on a routine call, discovers...
Writer :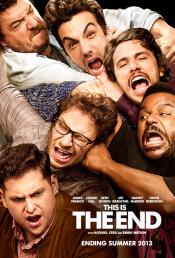 This Is the End
,
Evan Goldberg
,
Seth Rogen
, 2013
While attending a party at James Franco's house, Seth Rogen, Jay Baruchel and many other celebrities are faced with the apocalypse....
Actor :
Blood Curse II: Asmodeus Rises
,
Keiron Hollett
, 2019
Strange things start to happen to Alicia and her husband Jason when she receives a gift in the post from her recently-deceased Great-Aunt....
Kodie
,
Abel Berry
, 2010
David, a paranormal investigator, has come to a point in his life where everything he cares about is being ripped away in domestic turmoil. He soon finds himself and his team caught in a world of an enraged murderous little girl named Kodie in the form of a teddy bear. Set forth by a witch's curse, she rips, dismembers, eats, and lays waste to the abusive hearts of the town, leaving them in a pool of red chaos and mangled corpses. Now they...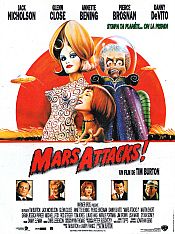 Mars Attacks!
,
Tim Burton
, 1996
When the USA satellites photograph many flying saucers coming to Earth, the American President James Dale has a meeting with his advisers. He is convinced by Professor Donald Kessler that Martians would be a developed culture and therefore peaceful by nature, in spite of the warnings of General Decker. The authorities, some civilians and the press prepare a welcome committee for the aliens, but they realize that Mars is actually attacking Earth....