Filmography from : Jeff Daniel Phillips
Actor :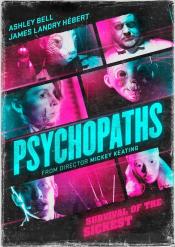 Psychopaths 
,
Mickey Keating
, 2017
Several psychopaths wreak havoc over the course of a violent night....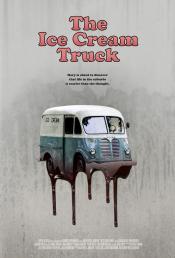 The Ice Cream Truck 
,
Megan Freels Johnston
(attached), 2017
Mary's husband gets relocated for work which allows her to move back to her suburban hometown. As Mary's family ties up loose ends back home, she moves into their new house all alone and… waits. Although her familiar suburb is a constant reminder of her youth, something seems strange. A local Ice Cream Man with a love of nostalgia starts to kill some of her neighbors. Mary is torn between her mature instincts that something wrong and the...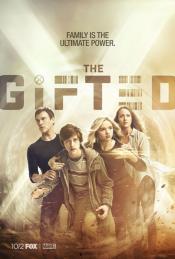 The Gifted 
,
Scott Peters
(2 episodes, 2017-2018),
Stephen Surjik
(2 episodes, 2017-2018),
Craig Siebels
(2 episodes, 2017),
Jeremiah S Chechik
(1 episode, 2017),
Steven DePaul
(1 episode, 2017),
Liz Friedlander
(1 episode, 2017),
Karen Gaviola
(1 episode, 2017),
Bryan Singer
(1 episode, 2017),
Len Wiseman
(1 episode, 2017),
David Straiton
(1 episode, 2018), 2017
In a world where mutated humans are treated with distrust and fear, an institute for mutants battles to achieve peaceful co-existence with humanity....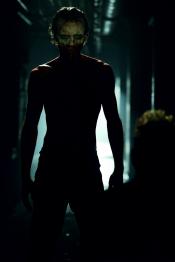 31 
,
Rob Zombie
, 2016
Five people are kidnapped on the days leading up to Halloween and held hostage in a place called Murder World. While trapped, they must play a violent game called 31 where the mission is to survive 12 hours against a gang of evil clowns....
Westworld
,
Jonathan Nolan
(2 episodes, 2016),
Frederick EO Toye
(2 episodes, 2016),
Jonny Campbell
(1 episode, 2016),
Richard J Lewis
(1 episode, 2016),
Michelle MacLaren
(1 episode, 2016),
Neil Marshall
(1 episode, 2016),
Vincenzo Natali
(1 episode, 2016),
Stephen Williams
(1 episode, 2016),
Lisa Joy
(1 episode, 2018),
Tarik Saleh
(1 episode, 2018),
Craig Zobel
(1 episode, 2018), 2016
Westworld isn't your typical amusement park. Intended for rich vacationers, the futuristic park allows its visitors to live out their most primal fantasies with the robotic "hosts." However, the robotic hosts have evolved an artificial consciousness that is similar to, yet diverges from, human consciousness. No matter how illicit the fantasy may be, there are no consequences for the park's guests, allowing for any wish to be indulged; but there...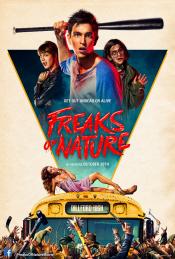 Freaks of Nature 
,
Robbie Pickering
, 2015
In 'Freaks of Nature,' we welcome you to Dillford, where three days ago, everything was peaceful and business as usual: the vampires were at the top of the social order, the zombies were at the bottom, and the humans were getting along in the middle. But this delicate balance was ripped apart when the alien apocalypse arrived in Dillford and put an end to all the harmony. Now it's humans vs. vampires vs. zombies in all-out, blood-sucking,...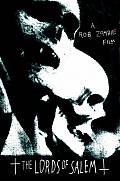 The Lords of Salem 
,
Rob Zombie
, 2012
Heidi, a blonde rock chick, DJs at a local radio station and, together with the two Hermans (Whitey and Munster), forms part of the "Big H Radio Team". A mysterious wooden box containing a vinyl record arrives for Heidi, "a gift from the Lords". She assumes it's a rock band on a mission to spread their word. As Heidi and Whitey play the Lords' record, it starts to play backwards, and Heidi experiences a flashback to a past trauma. Later...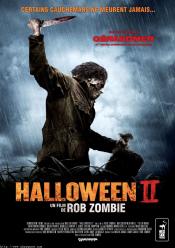 Halloween II 
,
Rob Zombie
, 2009
Haddonfield, Illinois. While Laurie Strode is brought to hospital in shock after her recent encounter with her brother, Michael Myers continues to stalk her. Wilder and more terrifying as ever, his murderous rampage is only beginning......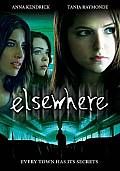 Elsewhere 
,
Nathan Hope
, 2009
Sarah and Jillian have been best friends for so long they can't remember when their friendship started. Growing up in the small town of Goshen, Indiana the two girls couldn't be more different. Sarah is a star pupil and athlete, a 100-watt-bulb in a five-watt-town, while Jillian is star mischief-maker, a 100lbs-of-trouble in a five-pound-bag. Although both girls long to be break free of the small-town life, Jillian is the first to act, revealing...