Filmography from : Jeff Howell
Actor :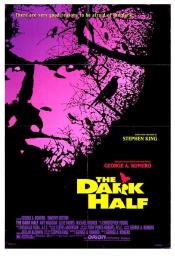 La part des ténèbres
,
George A Romero
, 1993
When Thad Beaumont was a child, he had an operation to remove a tumour from his brain. during the operation, it was discovered that far from being a tumor, the growth was a twin brother of Thad's that never developed. Years later, Thad is a successful author, writing his serious books under his own name, and his pulp money-makers under the pseudonum "George Stark". When blackmailed by someone who has discovered his secret, Thad publically...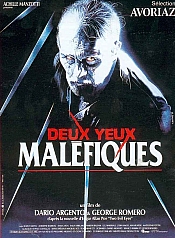 Deux yeux maléfiques
,
Dario Argento
(segment 'The Black Cat'),
George A Romero
(segment 'The Facts in the Case of Mr Valdemar') (as George Romero), 1990
"The Facts About Mr. Valdeman." A woman's husband is on his deathbed, and a psychiatrist with whom she's having an affair hypnotizes him so they can get him to sign all his money over to his wife before he dies. The husband dies when he is still in a trance and becomes stuck between the two worlds, and seeks revenge and release. "The Black Cat." A forensic photographer resents his girlfriend bringing a stray cat home. He dispatches the little...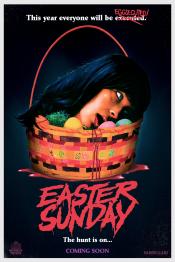 Easter Sunday
,
Jeremy Todd Morehead
, 0
It's been 24 years since the serial killer Douglas Fisher was executed on Easter night. This year, a group partying teenagers not only raise some hell, but literally raise the dead....