Filmography from : Jeffrey Combs
Actor :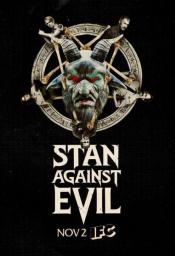 Stan Against Evil
,
Jack Bishop
(12 episodes, 2016-2017),
Justin Nijm
(12 episodes, 2016-2017),
Robert Cohen
(12 episodes, 2017-2018), 2018
An aging police sheriff begrudgingly joins an alliance with a new sheriff, Evie Barret, to battle angry demons haunting their small New Hampshire town....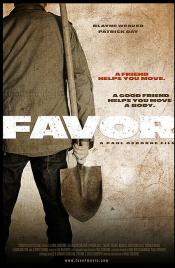 Favor
,
Paul Osborne
, 2013
Kip Desmond has gotten everything he's ever wanted: a thriving career, beautiful wife, and an affluent lifestyle, all of which is put in jeopardy when Abby, the woman with whom he's having a casual fling, is accidentally killed. Desperate, he ends up on the doorstep of childhood friend Marvin Croat and asks him for a huge favor: help get rid of the body. This gruesome situation begins a series of events which unravel Kip and Marvin's lifelong...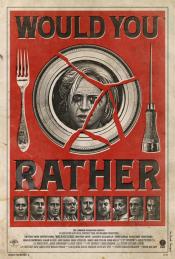 Would You Rather
,
David Guy Levy
, 2012
Iris has been taking care of her brother, Raleigh, ever since her parents died in an accident. Raleigh is struggling with leukemia, and as his health gets worse, the bills get more expensive. Iris is desperate and jobless. Miraculously, her doctor introduces her to the fabulously wealthy and powerful Shepard Lambrick, who presents Iris with an opportunity to compete in a game. If she wins, the Lambrick Foundation will find a donor for her...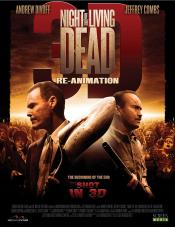 Night of the Living Dead 3D: Re-Animation
,
Jeff Broadstreet
, 2012
After inheriting the family mortuary, a pyrophobic mortician (ANDREW DIVOFF) accidentally exposes hundreds of uncremated bodies to toxic medical waste. As the corpses re-animate, the mortician's inheritance-seeking younger brother (JEFFREY COMBS) unexpectedly shows up, stumbling upon a full zombie outbreak!...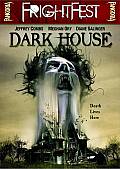 Dark House
,
Darin Scott
, 2009
After being traumatized by a terrifying event in her youth, Claire Thompson (Ory) tries to come to terms with her demons by revisiting the old house where a terrible children's massacre took place. The hitch? The place is now being used as a haunted house attraction set up by Walston Rey (Combs). When the home, formerly run by the evil Miss Darrode (Salinger), is set to open for the press, Walston recruits Claire and a few of the folks she...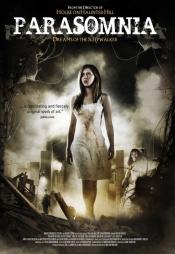 Parasomnia
,
William Malone
, 2008
In "Parasomnia," a stylish horror/thriller from director William Malone ("House on Haunted Hill," "Masters of Horror,") Laura Baxter is a young woman, literally a "sleeping beauty," who suffers from a medical condition called "parasomnia." A childhood accident victim, she is actually sleeping her life away, awakening briefly on rare occasions. Art student Danny Sloan falls in love with her, unaware that her hospital neighbor, a terrifying mass...
The Dunwich Horror
,
Leigh Scott
, 2008
...
The Black Cat
,
Stuart Gordon
, 2007
...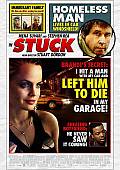 Stuck
,
Stuart Gordon
, 2007
Brandi is a hard-partying, overworked, nursing assistant desperate for a promotion at the retirement home where she works. After a night of drug-binging and partying, she accidentally hits a certain Thomas Bardo a deadbeat and recently evicted man who gets stuck in the windshield of her car. Not wanting to call for help since she is driving under the influence, Brandi, chooses not to get Thomas medical help and instead drives home and leaves him...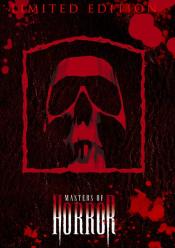 Masters of Horror
,
Stuart Gordon
(2 episodes, 2005-2007),
Dario Argento
(2 episodes, 2005-2006),
John Carpenter
(2 episodes, 2005-2006),
Joe Dante
(2 episodes, 2005-2006),
Mick Garris
(2 episodes, 2005-2006),
Tobe Hooper
(2 episodes, 2005-2006),
John Landis
(2 episodes, 2005-2006),
Don Coscarelli
(1 episode, 2005),
Brad Anderson
(1 episode, 2006),
Larry Cohen
(1 episode, 2006),
Ernest R Dickerson
(1 episode, 2006),
William Malone
(1 episode, 2006),
Lucky McKee
(1 episode, 2006),
John McNaughton
(1 episode, 2006),
Takashi Miike
(1 episode, 2006),
Tom Holland
(1 episode, 2007),
Peter Medak
(1 episode, 2007),
Rob Schmidt
(1 episode, 2007),
Norio Tsuruta
(1 episode, 2007), 2007
Anchor Bay has amassed some of the greatest horror film writers and directors to bring to you the anthology series, "Masters of Horror". For the first time, the foremost names in the horror film genre have joined forces for the series consisting of thirteen one-hour films each season....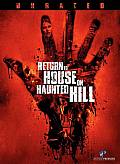 Return to House on Haunted Hill
,
Víctor García
(as Victor Garcia), 2007
Sarah Wolfe was the only living survivor from the massacre at the Vanacutt Mansion, but no one believed her claims that ghosts were responsible for the gruesome murders that took place there. Now her recent and questionable suicide leaves her sister, Ariel, no choice but to devote herself to finding out who - or what - was responsible for her death. Ariel discovers that Sarah sent her the diary of the sadistic Dr. Vanacutt just before she died,...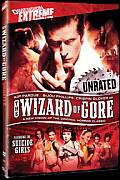 The Wizard of Gore
,
Jeremy Kasten
, 2007
...
Satanic
,
Dan Golden
, 2006
...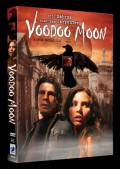 Voodoo Moon
,
Kevin VanHook
, 2006
...
Abominable
,
Ryan Schifrin
, 2006
...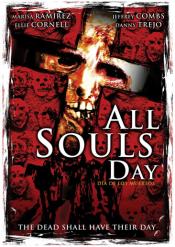 All Souls Day: Dia de los Muertos
,
Jeremy Kasten
, 2005
...
Hammerhead
,
Michael Oblowitz
, 2005
...
Edmond
,
Stuart Gordon
, 2005
...
Tomb of Terror
,
David DeCoteau
(segment '3 'Evil Never Dies'),
Linda Hassani
(segment '1 'Ascent From Hell'),
C Courtney Joyner
(segment '2 'Infinite Evil'), 2004
...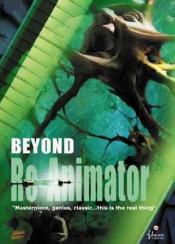 Beyond Re-Animator
,
Brian Yuzna
, 2003
After thirteen years in a prison ruled by a very mean director, Dr. Herbert West is invited to be the assistant of the new-comer Dr. Howard Phillips, a brilliant resident, in the penitentiary infirmary. After being introduced to each other, Dr. Phillips discloses that the last experiment of Dr. West killed his sister thirteen years ago, when he was a boy, and he became fascinated with the possibility of bringing dead people back to life. The...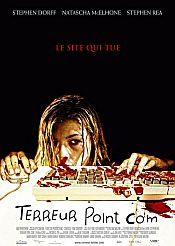 Feardotcom
,
William Malone
, 2002
Four bodies are found in New York City. Why, why, why? The coincidence? They all died 48 hours after logging on to a site named feardotcom.com. Tough detective Mike Reilly collaborates with Department of Health associate Terry Huston to research these mysterious deaths. The only way to find out though what really happened is to enter the site itself......
The Attic Expeditions
,
Jeremy Kasten
, 2001
Trevor is a young man who has been sentenced to a long stay in a mental hospital after brutally killing his girlfriend. However, the longer Trevor is in stir, the more he wonders if the murder ever really happened, or if it's all just a horrible fantasy implanted in his brain by Dr. Ek, the sinister director of the asylum....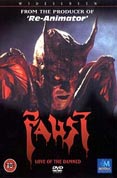 Faust: Love of the Damned
,
Brian Yuzna
, 2000
...

House on Haunted Hill
,
William Malone
, 1999
...

I Still Know What You Did Last Summer
,
Danny Cannon
, 1998
...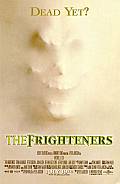 The Frighteners
,
Peter Jackson
, 1996
After a car accident in which his wife, Debra, was killed and he was injured, Frank Bannister develops psychic abilities allowing him to see, hear, and communicate with ghosts. After losing his wife, he then gave up his job as an architect, letting his unfinished "dream house" sit incomplete for years, and put these skills to use by befriending a few ghosts and getting them to haunt houses in the area to drum up work for his ghostbusting...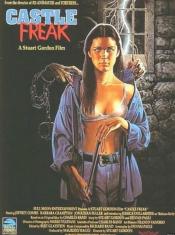 Castle Freak
,
Stuart Gordon
, 1995
A troubled couple and their blind daughter come to Italy to visit a 12th Century castle they've inherited. Soon they are plagued by unexplained noises, mysteriously broken objects, and the daughter's claims of an unknown nocturnal visitor to her bedroom. When the housekeeper and a local prostitute and are discovered savagely murdered in the castle's dungeon, John must unlock the castle's secret to save himself from jail and his family from the...
Necronomicon
,
Christophe Gans
(segment 'part #1: The Drawned'),
Shûsuke Kaneko
(segment 'part #2: The Cold'),
Brian Yuzna
(segments 'The Library', 'part #3: Whispers'), 1993
This anthology is divided into four segments: "The Library" which is the wraparound segment involving Lovecraft's research into the Book of The Dead and his unwitting release of a monster and his writing of the following horror segments "The Drowned", "The Cold", and "Whispers"....
Fortress
,
Stuart Gordon
, 1992
...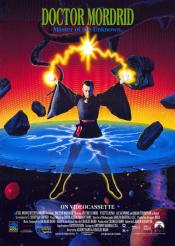 Doctor Mordrid
,
Albert Band
,
Charles Band
, 1992
An unspeakable evil has come into our dimension and wants to rule over Earth, and only a mysterious sorceror known as Doctor Mordrid can stop him....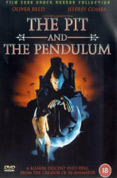 The Pit and the Pendulum
,
Stuart Gordon
, 1991
...
Trancers II
,
Charles Band
, 1991
It is Los Angeles, 1991. Jack Deth has become accustomed to life with his new wife, Lena, in the six years since they singed Whistler. Hap Ashby, a former pitcher for the California Angels, had gotten his life out of the gutter and made quite a fortune investing, which he uses to finance his collection of fire trucks, among other things. But life is about to become a little more difficult for Jack and the gang. Whistler's brother, E.D. Wardo,...
Freddy's Nightmares
,
Ken Wiederhorn
(7 episodes, 1988-1990),
Tom DeSimone
(4 episodes, 1988-1989),
George Kaczender
(3 episodes, 1988-1989),
William Malone
(3 episodes, 1989-1990),
John Lafia
(2 episodes, 1988-1989),
Michael Lange
(2 episodes, 1988-1989),
David Calloway
(2 episodes, 1989-1990),
Bill Froehlich
(2 episodes, 1989-1990),
Jonathan R Betuel
(2 episodes, 1989),
Robert Englund
(2 episodes, 1989),
Mick Garris
(1 episode, 1988),
Lisa Gottlieb
(1 episode, 1988),
Tobe Hooper
(1 episode, 1988),
Tom McLoughlin
(1 episode, 1988),
Charles Braverman
(1 episode, 1989),
Jeff Freilich
(1 episode, 1989),
Michael Klein
(1 episode, 1989),
Dwight H Little
(1 episode, 1989),
Gerald T Olson
(1 episode, 1989),
James Quinn
(1 episode, 1989),
Don Weis
(1 episode, 1989),
Anita W Addison
(1 episode, 1990),
Gilbert Adler
(1 episode, 1990),
Keith Samples
(1 episode, 1990),
Richard T Schor
(1 episode, 1990), 1990
...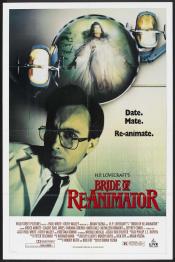 Bride of Re-Animator
,
Brian Yuzna
, 1990
In Peru, Dr. Herbert West and Dr. Dan Cain are medical volunteers in a civil war with the assistant Francesca Danelli and they are researching how to create human life from dead tissue using wounded soldiers as guinea pigs. They return to Miskatonic Hospital and Dan treats a terminal patient, Gloria, and gets close to her. When the snoopy Lt. Leslie Chapham investigates the Miskatonic Massacre, he learns that body parts are missing in the...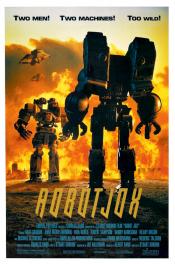 Robot Jox
,
Stuart Gordon
, 1989
50 years after a nuclear war, the two superpowers handle territorial disputes in a different way. Each fields a giant robot to fight one-on-one battles in official matches, each piloted by a man inside, known as robot jockeys or jox. The contest for possession of Alaska will be fought by two of the best. The conscientious Achilles fights for the Americans. Opposing him is a Russian, Alexander, a ruthless and bloodthirsty adversary who has killed...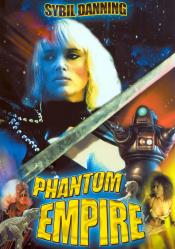 The Phantom Empire
,
Fred Olen Ray
, 1988
When a man-eating cave creature appears with a fortune in uncut diamonds around his neck, Dr. Chambers' daughter Denae hires adventurers C & C Salvage to find the underground source of the gems. Accompanied by archeaological intern Andrew Paris, mineralogist Prof. Strock, and C&C's scruffy owners Cort Eastman and Eddy Colchilde, Denea's hopes of emerging from her famous father's shadow become as remote as getting out of the caves alive!...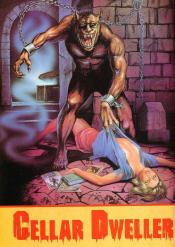 Cellar Dweller
,
John Carl Buechler
, 1988
...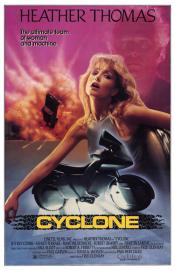 Cyclone
,
Fred Olen Ray
, 1987
Rick has developed the ultimate motorcycle, the Cyclone. It is a $5 million bike equipped with rocket launchers and laser guns. Rick meets his fate and it is up to his girlfriend Teri to keep the Cyclone from falling into the wrong hands. Teri can trust no one but herself....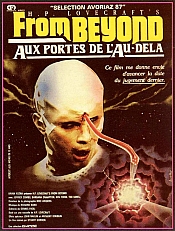 From Beyond
,
Stuart Gordon
, 1986
...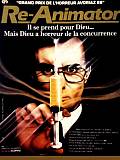 Re-Animator
,
Stuart Gordon
, 1985
A medical student and his girlfriend become involved in a bizarre experiment into reanimating the dead conducted by the student's incorrigible housemate in this campy sendup of an H.P. Lovecraft story. The emphasis is on humour but once the dead walk, there is gore aplenty....
Frightmare
,
Norman Thaddeus Vane
, 1983
Drama students decide to pay tribute to their favorite horror star by stealing his body from his crypt for a farewell party. They fail to realize their violation of the tomb has triggered powerful black magic, and Conrad hasn't taken his final bows yet....