Filmography from : Jessica Cameron
Actor :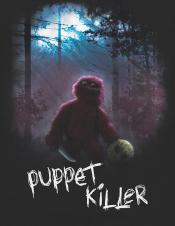 Puppet Killer 
,
Lisa Ovies
, 2017
While celebrating Christmas at a cabin in the woods, a group of high school students are stalked by a psychotic killer obsessed with horror movie icons....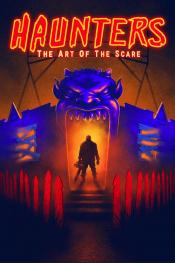 Haunters: The Art Of The Scare 
,
Jon Schnitzer
, 2017
HAUNTERS is a heart-warming and heart-stopping documentary about people who sacrifice everything to create the most popular and polarizing haunted houses for Halloween - from boo-scare mazes to a controversial new subculture of extreme terror experiences....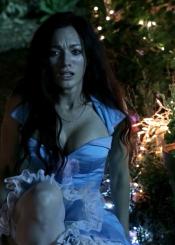 All Through the House 
,
Todd Nunes
, 2015
ALL THROUGH THE HOUSE is an 80s-style slasher film featuring a deranged Santa Slayer who rips through the town of Napa, California for some yuletide-terror. Fifteen years ago, a peaceful Christmas neighborhood was engulfed by fear when five-year-old Jamie Garrett was mysteriously taken from her bedroom never to be seen again. Now on Christmas break, Rachel Kimmel comes home from college to find her neighborhood struck again by a reign of terror....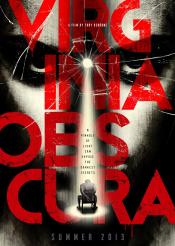 Virginia Obscura 
,
Toby Osborne
, 2014
Virginia's embittered search to find her birth father takes a bloody turn… Following a deathbed confession, where she learns the names of four despicable men who took advantage of her mother at a drunken high school party; Virginia hatches a Machiavellian scheme to expose the truth and punish the past, by bringing together her potential fathers. But this isn't your typical family reunion. Her hostages awaken, bound and hooded, to be...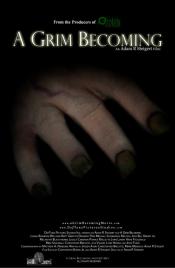 A Grim Becoming 
,
Adam R Steigert
, 2014
A tale about a young, bitter executive who has the unfortunate experience of seeing a Grim Reaper at work. This sighting results in the man becoming a Reaper and having to explore his own conscience and the lengths he will go to get his own life back....
Post Mortem, America 2021 
,
Cameron Scott
, 2013
...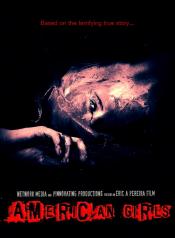 American Girls 
,
Eric Pereira
, 2013
Based on horrific true events, American Girls is a dark, nihilistic tale about the abduction, rape and murder of two high school girls and the fallout that nearly decimates a small Mid-Western town as long buried secrets surface when the police begin to put together the pieces of the crime. Using the framework of movies such as The Social Network, American Girls offers no easy answers. Using multiple character points of view, the film presents a...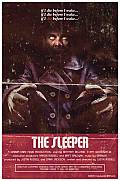 The Sleeper 
,
Justin Russell
, 2012
Alpha Gamma Theta are hosting a party for new pledges for the upcoming year. As the new pledges arrive, so does an uninvited guest. Little do the sisters know someone is watching them in the shadows. As the girls shower, study, eat and sleep the stalker studies the girls. One by one he finds the girls at their most vulnerable and murders them. The police hunt for the missing girls and their killer, but will they find them in time? Or will the...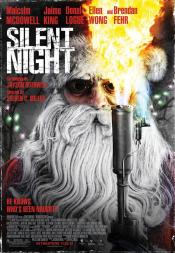 Silent Night 
,
Steven C Miller
, 2012
It's a snowy Christmas Eve in Cryer, Wisconsin. The normally quiet town is bustling with activity as the residents are getting ready for the big day. The events take place around the town's annual Santa Parade, which has brought a record number of Santas to town. Deputy Sheriff Aubrey Bradimore (King) is stuck reluctantly working the night shift, dealing with all of the drunken Santas, road closures, and stressed out locals — but things are...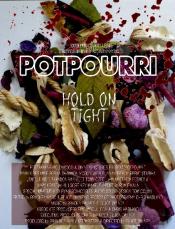 Potpourri 
,
Elliot Diviney
, 2011
A group of students at a liberal arts college in Minneapolis are faced with expulsion if their final philosophy papers are not satisfactory. As a result, the inept group of friends decide to experiment with a series of illicit drugs in an effort to expand their cognitive horizons and help them better understand some of the mind-bending concepts of the course. Each is taken on a different adventure as the students begin to realize how severely...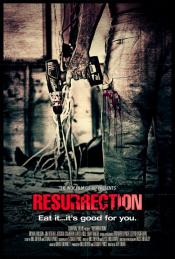 Resurrection 
,
Jeff Burr
, 2010
A college student on his way home for Easter stumbles upon a small midwestern town being severely affected by a psychosis that is the result of experiments in genetically modified crops....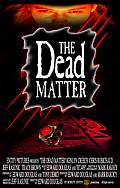 The Dead Matter 
,
Edward Douglas
, 2010
...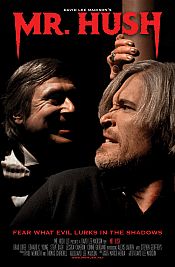 Mr. Hush 
,
David Lee Madison
, 2010
Horror icon Stephen Geoffreys (Fright Night) returns to classic horror in Mr. Hush. Holland Price is a devoted husband and loving father. But unbeknownst to him, evil and darkness have him a marked man. An idyllic, small Pennsylvania town serves as the background for this epic battle between good and evil....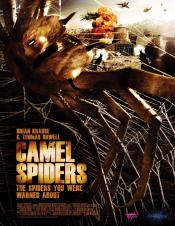 Camel Spiders 
,
Jim Wynorski
(as Jay Andrews), 0
Based on actual creatures that for years have tormented our armed forces in the Middle East, these creatures have now invaded the southwestern deserts of the United States. The camel spiders now freely hunt for prey, unafraid of any predator - including man. No place is safe; no one is beyond their paralyzing sting. In the end a small band of hearty fighters are forced to make one last stand against the creatures. ...