Filmography from : Jodelle Ferland
Actor :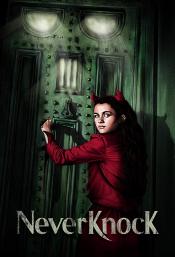 Neverknock
,
Sheldon Wilson
, 2017
In 1986, three teens were brutally murdered after knocking on the door of 59 Oakwood Lane. The killer was never found. Over the next forty years, rumors turned to legend, and while few will admit to believing the stories, kids are still warned never knock on the door of 59 Oakwood Lane for fear of what may answer. On this Halloween night, Grace and her friends are going to wish they'd heeded the warnings and never knocked - for the Neverknock....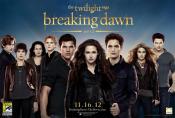 Twilight: Chapitre 5 - Révélation, 2e partie
,
Bill Condon
, 2012
After the birth of Renesmee, the Cullens gather other vampire clans in order to protect the child from a false allegation that puts the family in front of the Volturi....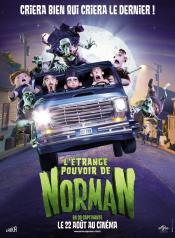 L'étrange pouvoir de Norman
,
Chris Butler
,
Sam Fell
, 2012
A small town comes under siege by zombies. Who can it call? Only misunderstood local boy Norman (voiced by Kodi Smit-McPhee), who is able to speak with the dead. In addition to the zombies, he'll have to take on ghosts, witches and, worst of all, grown-ups, to save his town from a centuries-old curse. But this young ghoul whisperer may find his paranormal activities pushed to their otherworldly limits....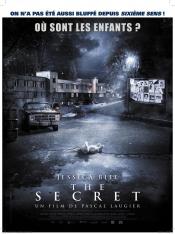 The Secret
,
Pascal Laugier
, 2012
In an isolated, slowly dying mining town, children are vanishing without a trace – abducted, the townsfolk whisper, by a mysterious entity known locally as "The Tall Man." Town nurse Julia Denning (Jessica Biel) seems skeptical…until her young son, David, disappears in the middle of night. Frantic to rescue the boy, Julia lives every parent's darkest nightmare in this twisting, shock-around-each-corner thriller....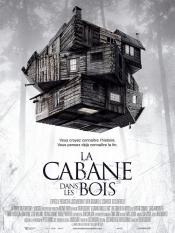 La cabane dans les bois
,
Drew Goddard
, 2011
Five friends go to a remote cabin in the woods. Bad things happen. If you think you know this story, think again. From fan favorites Joss Whedon and Drew Goddard comes THE CABIN IN THE WOODS, a mind-blowing horror film that turns the genre inside out....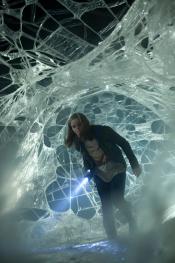 L'Heure de la peur
,
Neill Fearnley
(26 episodes, 2010-2014),
Peter DeLuise
(13 episodes, 2011-2012),
James Head
(12 episodes, 2010-2014),
Ken Friss
(10 episodes, 2011-2014),
Jason Furukawa
(4 episodes, 2011-2013),
Michael M Scott
(4 episodes, 2011-2012),
Terry Ingram
(3 episodes, 2010-2011),
JB Sugar
(1 episode, 2011),
Michael Robison
(1 episode, 2013),
Allan Harmon
(1 episode, 2014),
Jonathan A Rosenbaum
(1 episode, 2014), 2010
...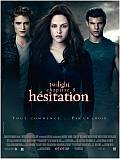 Twilight: chapitre 3 - Hésitation
,
David Slade
, 2010
...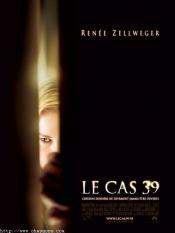 Le cas 39
,
Christian Alvart
, 2009
In Case 39, family services social worker Emily Jenkins (Renée Zellweger) thinks she has seen it all... until she meets 10-year old Lilith Sullivan (Jodelle Ferland) and the child's cruel and dangerous parents. Her worst fears are confirmed when the parents try to harm Lily, their only daughter. Frightened for her life, Emily enlists the help of Detective Mike Barron (Ian McShane) and takes Lily in while she continues the search for the perfect...
Les messagers
,
Danny Pang
,
Oxide Chun Pang
(as Oxide Pang), 2007
Roy Solomon, his wife Denise, their teenage daughter Jessica and their little son Ben move from Chicago to an old farm in North Dakota to rebuild their family, financially affected by the long unemployment of Roy and a car accident of Jessica that has brought serious problems to Ben. Roy plants sunflowers in the land and hires the stranger Burwell to help him until the harvest. When Jess sees ghosts and poltergeists in the house, her parents do...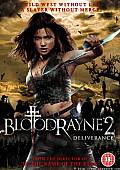 BloodRayne 2: Deliverance
,
Uwe Boll
, 2007
Rayne, the half-human/half-vampire warrior, ventures to America's 1880's Wild West to stop the vampired Billy the Kid and his posse of vampire cowboys....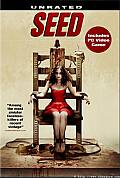 Seed
,
Uwe Boll
, 2006
According to the US Federal law, if a death row inmate gets the electric chair and survives three jolts of 15,000 volts each for 15 seconds, he gets to go free. Sam Seed (Sanderson) has been the latest death row inmate to get the chair, and the first to survive three jolts. The execution will be delivered by Warden Wright (Moeller). After three attempts to electrocute, complete with boiling blood that seeps from his eyes, he's still alive....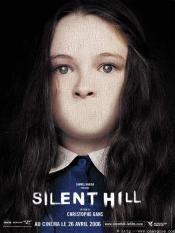 Silent Hill
,
Christophe Gans
, 2006
Rose cannot accept the medical diagnosis that her daughter, who suffers nightmarish trances in which she refers to the town of Silent Hill, is going insane. Over the protests of her husband, she flees with her child, Sharon, to Silent Hill seeking answers for her daughter's condition. It is revealed that the town had been evacuated thirty years earlier due to an unstoppable (and still burning) underground coal fire, and that Sharon was likely...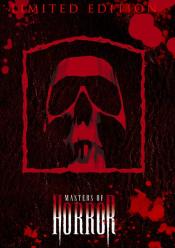 Masters of Horror
,
Stuart Gordon
(2 episodes, 2005-2007),
Dario Argento
(2 episodes, 2005-2006),
John Carpenter
(2 episodes, 2005-2006),
Joe Dante
(2 episodes, 2005-2006),
Mick Garris
(2 episodes, 2005-2006),
Tobe Hooper
(2 episodes, 2005-2006),
John Landis
(2 episodes, 2005-2006),
Don Coscarelli
(1 episode, 2005),
Brad Anderson
(1 episode, 2006),
Larry Cohen
(1 episode, 2006),
Ernest R Dickerson
(1 episode, 2006),
William Malone
(1 episode, 2006),
Lucky McKee
(1 episode, 2006),
John McNaughton
(1 episode, 2006),
Takashi Miike
(1 episode, 2006),
Tom Holland
(1 episode, 2007),
Peter Medak
(1 episode, 2007),
Rob Schmidt
(1 episode, 2007),
Norio Tsuruta
(1 episode, 2007), 2005
Anchor Bay has amassed some of the greatest horror film writers and directors to bring to you the anthology series, "Masters of Horror". For the first time, the foremost names in the horror film genre have joined forces for the series consisting of thirteen one-hour films each season....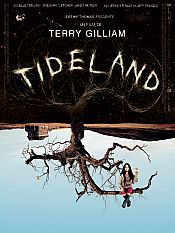 Tideland
,
Terry Gilliam
, 2005
A lonely girl gets trapped in an eerie fantasy world after her irresponsible parents die. ...
Carrie
,
David Carson
, 2002
...
Le peuple des ténèbres
,
Robert Harmon
, 2002
...
The V Word
,
Ernest R Dickerson
(as Ernest Dickerson), 0
...