Filmography from : Joe Cole
Actor :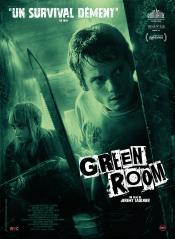 Green Room 
,
Jeremy Saulnier
, 2015
A band straying into a secluded part of the Pacific Northwest, stumbles on to a horrific act of violence. Because they are the only witnesses, they become the targets of a terrifying gang of white power skinheads who want to make sure all the evidence is eliminated....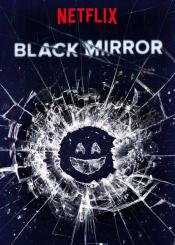 Black Mirror 
,
Owen Harris
(2 episodes, 2013-2016),
Carl Tibbetts
(2 episodes, 2013-2014),
Otto Bathurst
(1 episode, 2011),
Euros Lyn
(1 episode, 2011),
Brian Welsh
(1 episode, 2011),
Bryn Higgins
(1 episode, 2013),
James Hawes
(1 episode, 2016),
Dan Trachtenberg
(1 episode, 2016),
Jakob Verbruggen
(1 episode, 2016),
James Watkins
(1 episode, 2016),
Joe Wright
(1 episode, 2016),
Jodie Foster
(1 episode, 2017),
Toby Haynes
(1 episode, 2017),
John Hillcoat
(1 episode, 2017),
Colm McCarthy
(1 episode, 2017),
David Slade
(1 episode, 2017),
Timothy Van Patten
(1 episode, 2017), 2011
Black Mirror is an anthology series that taps into our collective unease with the modern world, with each stand-alone episode a sharp, suspenseful tale exploring themes of contemporary techno-paranoia. Without questioning it, technology has transformed all aspects of our lives; in every home; on every desk; in every palm – a plasma screen; a monitor; a Smartphone – a Black Mirror reflecting our 21st Century existence back at us. The series...
Albert Fish: In Sin He Found Salvation 
,
John Borowski
, 2007
Albert Fish, the horrific true story of elderly cannibal, sadomasochist, and serial killer, who lured children to their deaths in Depression-era New York City. Distorting biblical tales, Albert Fish takes the themes of pain, torture, atonement and suffering literally as he preys on victims to torture and sacrifice. Includes interviews with artist and Odditorium owner, Joe Coleman, and true-crime author, Katherine Ramsland, Ph.D. ...
Shadows in the City 
,
Ari M Roussimoff
, 1991
...