Filmography from : Joe Vercillo
Actor :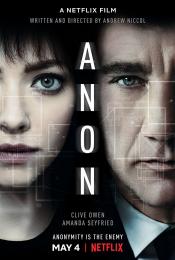 Anon
,
Andrew Niccol
, 2018
In a near-future world where there is no privacy, ignorance or anonymity, our private memories are recorded and crime almost ceases to exist. In trying to solve a series of unsolved murders, SAL FRIELAND (Owen) stumbles onto a young woman (Seyfried) who appears to have subverted the system and disappeared. She has no identity, no history and no record. Sal realizes it may not be the end of crime but the beginning. Known only as THE GIRL, she...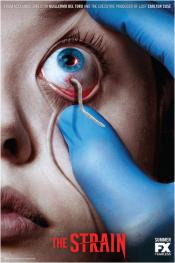 The Strain
,
J Miles Dale
(7 episodes, 2015-2017),
Kevin Dowling
(4 episodes, 2015-2017),
Deran Sarafian
(3 episodes, 2014-2016),
Phil Abraham
(3 episodes, 2014-2015),
Peter Weller
(3 episodes, 2014),
Vincenzo Natali
(3 episodes, 2015-2016),
TJ Scott
(3 episodes, 2015-2016),
Guillermo del Toro
(2 episodes, 2014-2015),
Guy Ferland
(2 episodes, 2014-2015),
David Semel
(2 episodes, 2014),
Charlotte Sieling
(2 episodes, 2014),
Howard Deutch
(2 episodes, 2015),
Ken Girotti
(2 episodes, 2016),
Norberto Barba
(2 episodes, 2017),
John Dahl
(1 episode, 2014),
Keith Gordon
(1 episode, 2014),
Gregory Hoblit
(1 episode, 2015),
Carlton Cuse
(1 episode, 2016),
Paco Cabezas
(1 episode, 2017),
Thomas Carter
(1 episode, 2017),
Jennifer Lynch
(1 episode, 2017), 2017
A thriller that tells the story of Dr. Ephraim Goodweather, the head of the Center for Disease Control Canary Team in New York City. He and his team are called upon to investigate a mysterious viral outbreak with hallmarks of an ancient and evil strain of vampirism. As the strain spreads, Eph, his team, and an assembly of everyday New Yorkers, wage war for the fate of humanity itself....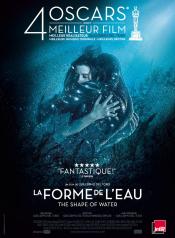 The Shape of Water
,
Guillermo del Toro
, 2017
From master storyteller Guillermo del Toro comes THE SHAPE OF WATER, an otherworldly fable set against the backdrop of Cold War era America circa 1962. In the hidden high-security government laboratory where she works, lonely Elisa (Sally Hawkins) is trapped in a life of isolation. Elisa's life is changed forever when she and co-worker Zelda (Octavia Spencer) discover a secret classified experiment. Rounding out the cast are Michael Shannon,...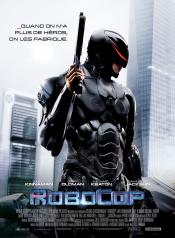 RoboCop
,
José Padilha
, 2014
In RoboCop, the year is 2028 and multinational conglomerate OmniCorp is at the centre of robot technology. Their drones are winning American wars around the globe and now they want to bring this technology to the home front. Alex Murphy is a loving husband, father and good cop doing his best to stem the tide of crime and corruption in Detroit. After he is critically injured in the line of duty, OmniCorp utilises their remarkable science of...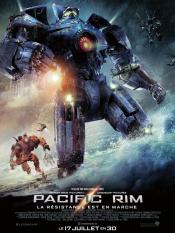 Pacific Rim
,
Guillermo del Toro
, 2013
When legions of monstrous creatures, known as Kaiju, started rising from the sea, a war began that would take millions of lives and consume humanity's resources for years on end. To combat the giant Kaiju, a special type of weapon was devised: massive robots, called Jaegers, which are controlled simultaneously by two pilots whose minds are locked in a neural bridge. But even the Jaegers are proving nearly defenseless in the face of the...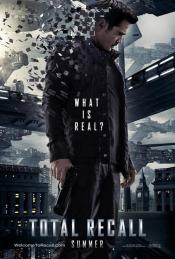 Total Recall
,
Len Wiseman
, 2012
Total Recall is an action thriller between reality and memory, inspired again by the story "We Can Remember It For You Wholesale" of Phiip K. Dick. Welcome to Rekall, the company that can make your dreams come true memories. For Douglas Quaid (Colin Farrell), an employee of the company, although a lover of his beautiful wife (Kate Beckinsale), the journey of the mind seems to be the ideal remedy to its real-life frustrating memories as a...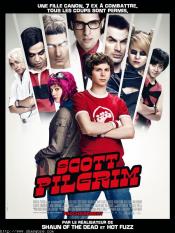 Scott Pilgrim vs. the World
,
Edgar Wright
, 2010
Scott Pilgrim plays in a band which aspires to success. He dates Knives Chau, a high-school girl five years his junior, and he hasn't recovered from being dumped by his former girlfriend, now a success with her own band. When Scott falls for Ramona Flowers, he has trouble breaking up with Knives and tries to romance Ramona. As if juggling two women wasn't enough, Ramona comes with baggage: seven ex-lovers, with each of whom Scott must do battle...