Filmography from : Joe Warshaw
Actor :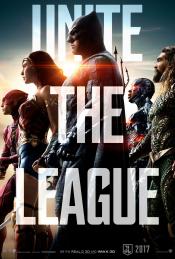 Justice League
,
Zack Snyder
, 2017
Fueled by his restored faith in humanity and inspired by Superman's selfless act, Bruce Wayne enlists the help of his newfound ally, Diana Prince, to face an even greater enemy. Together, Batman and Wonder Woman work quickly to find and recruit a team of metahumans to stand against this newly awakened threat. But despite the formation of this unprecedented league of heroes-Batman, Wonder Woman, Aquaman, Cyborg and The Flash-it may already be too...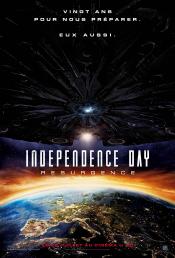 Independence Day: Resurgence
,
Roland Emmerich
, 2016
We always knew they were coming back. After 'Independence Day' redefined the event movie genre, the next epic chapter delivers global spectacle on an unimaginable scale. Using recovered alien technology, the nations of Earth have collaborated on an immense defense program to protect the planet. But nothing can prepare us for the aliens' advanced and unprecedented force. Only the ingenuity of a few brave men and women can bring our world back...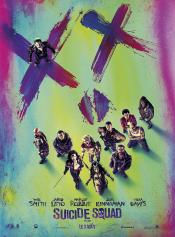 Suicide Squad
,
David Ayer
, 2016
It feels good to be bad...Assemble a team of the world's most dangerous, incarcerated Super Villains, provide them with the most powerful arsenal at the government's disposal, and send them off on a mission to defeat an enigmatic, insuperable entity. U.S. intelligence officer Amanda Waller has determined only a secretly convened group of disparate, despicable individuals with next to nothing to lose will do. However, once they realize they...
The 100
,
Dean White
(24 episodes, 2014-2020),
Ed Fraiman
(8 episodes, 2014-2020),
PJ Pesce
(8 episodes, 2014-2019),
Mairzee Almas
(5 episodes, 2014-2018),
Omar Madha
(5 episodes, 2014-2018),
John F Showalter
(5 episodes, 2014-2017),
Tim Scanlan
(5 episodes, 2016-2020),
Antonio Negret
(4 episodes, 2014-2019),
Ian Samoil
(4 episodes, 2017-2020),
Alex Kalymnios
(3 episodes, 2017-2019),
Matt Barber
(2 episodes, 2014-2016),
Uta Briesewitz
(2 episodes, 2015-2016),
Henry Ian Cusick
(2 episodes, 2017-2018),
Michael C Blundell
(2 episodes, 2018-2019),
John Behring
(1 episode, 2014),
Milan Cheylov
(1 episode, 2014),
Steven DePaul
(1 episode, 2014),
Bharat Nalluri
(1 episode, 2014),
Wayne Rose
(1 episode, 2014),
Bob Morley
(1 episode, 2019),
April Mullen
(1 episode, 2019),
Amanda Tapping
(1 episode, 2019),
Marshall Virtue
(1 episode, 2019),
Lindsey Morgan
(1 episode, 2020),
Diana Valentine
(1 episode, 2020), 4
The series is set 97 years after a devastating nuclear war wiped out almost all life on Earth. The only known survivors are the residents of twelve space stations in Earth's orbit prior to the war. The space stations banded together to form a single massive station named "The Ark", where about 2,400 people live under the leadership of Chancellor Jaha.[1] Resources are scarce and all crimes, no matter their nature or severity, are punishable by...