Filmography from : Joel Murray
Actor :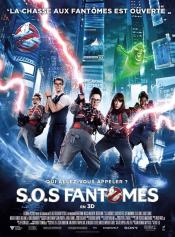 Ghostbusters
,
Paul Feig
, 2016
Following a ghost invasion of Manhattan, paranormal enthusiasts Erin Gilbert and Abby Yates, nuclear engineer Jillian Holtzmann, and subway worker Patty Tolan band together to stop the otherworldly threat....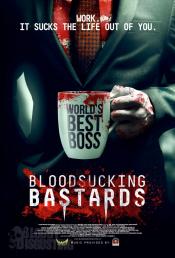 Bloodsucking Bastards
,
Brian James O'Connell
, 2015
Evan Sanders, a dutiful and overworked employee stuck at a soul-killing corporation with his beautiful co-worker and girlfriend Amanda (Emma Fitzpatrick) and his slacker best friend Tim (Joey Kern). Evan's world begins to crumble when Amanda dumps him and his boss Ted (Joel Murray) hands his coveted promotion to his nemesis Max (Pedro Pascal). When his officemates start going through disturbing changes and bodies begin to pile up, Evan must...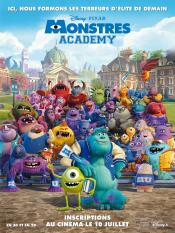 Monsters University
,
Dan Scanlon
, 2013
Mike Wazowski and James P. Sullivan are an inseparable pair, but that wasn't always the case. From the moment these two mismatched monsters met they couldn't stand each other. "Monsters University" unlocks the door to how Mike and Sulley overcame their differences and became the best of friends....
God Bless America
,
Bobcat Goldthwait
, 2011
Loveless, jobless and possibly terminally ill, Frank has had enough of the downward spiral of America. With nothing left to lose, Frank takes his gun and decides to off the stupidest, cruelest and most repellent members of society with an unusual accomplice: 16-year-old Roxy, who shares his sense of rage and disenfranchisement. From stand-up comedian and director Bobcat Goldthwait comes a scathing and hilarious attack on all that is sacred in...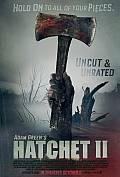 Hatchet II
,
Adam Green
, 2010
...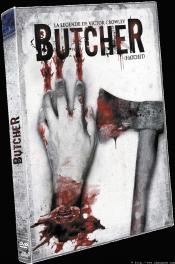 Hatchet
,
Adam Green
, 2006
A motley crew of tourists embark on a boat ride of the haunted Louisiana bayous where they learn the terrifying tale of local legend "Victor Crowley"; a horribly disfigured man who was tragically and accidentally killed with a hatchet by the hands of his own father. But when the boat sinks and the ghost story turns out to be real, the group tries desperately to escape the swamp with their lives...and all of their pieces....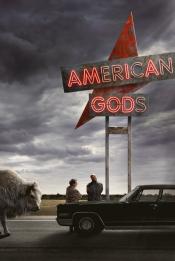 American Gods
,
David Slade
(3 episodes, 2017),
Adam Kane
(2 episodes, 2017),
Christopher J Byrne
(2 episodes, 2019),
Vincenzo Natali
(1 episode, 2017),
Floria Sigismondi
(1 episode, 2017),
Craig Zobel
(1 episode, 2017),
Paco Cabezas
(1 episode, 2019),
Deborah Chow
(1 episode, 2019),
Stacie Passon
(1 episode, 2019),
Salli Richardson-Whitfield
(1 episode, 2019),
Rachel Talalay
(1 episode, 2019),
Frederick EO Toye
(1 episode, 2019),
Tim Southam
(1 episode, 2020),
Mark Tinker
(1 episode, 2020), 7
Shadow is a man with a past. But now he wants nothing more than to live a quiet life with his wife and stay out of trouble. Until he learns that she's been killed in a terrible accident. Flying home for the funeral, as a violent storm rocks the plane, he is greeted by a strange man in the seat next to him. The man calls himself Mr. Wednesday, and he knows more about Shadow than is possible. He warns Shadow that a far bigger storm is coming. And...