Filmography from : John Allen Nelson
Actor :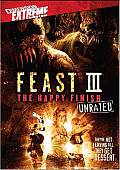 Feast III: The Happy Finish
,
John Gulager
, 2009
The survivors are saved by the mysterious prophet, Shot Bus Gus, who seemingly has the ability to control the beasts. He leads them into the sewers as they travel to the big city. Along the way they get help from karate expert Jean-Claude Seagal and learn that the beasts originate from a place called "The Hive." Armed with this knowledge, they decide to fight back and destroy the beasts once and for all....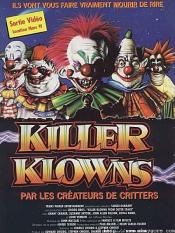 Les clowns tueurs venus d'ailleurs
,
Stephen Chiodo
, 1988
When a small town is invaded by aliens from outer space who are capturing and killing the townspeople, no one takes them seriously. Why? The aliens all look like circus clowns, use weapons that look clown like, and all have painted on smiles. Only a few of the young people in the town realize the danger and of course no one believes them. Armed with an ice cream truck they try and rescue their friends....