Filmography from : John Gulager
Director :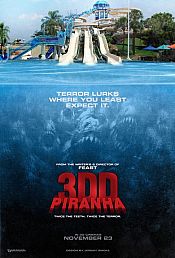 Piranha 3DD
,
John Gulager
, 2012
There's something in the water… again. And this time no one is safe from the flesh eating fish as they sink their razor sharp teeth into the visitors of the best summer attraction, The Big Wet Water Park....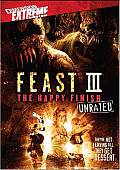 Feast III: The Happy Finish
,
John Gulager
, 2009
The survivors are saved by the mysterious prophet, Shot Bus Gus, who seemingly has the ability to control the beasts. He leads them into the sewers as they travel to the big city. Along the way they get help from karate expert Jean-Claude Seagal and learn that the beasts originate from a place called "The Hive." Armed with this knowledge, they decide to fight back and destroy the beasts once and for all....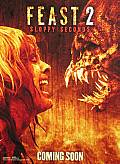 Feast II: Sloppy Seconds
,
John Gulager
, 2008
Featuring a motley group of characters - including an all-girl biker gang and a tag team of ass-kicking midgets - Feast 2: Sloppy Seconds serves up twice the blood, twice the body parts and twice the fun!...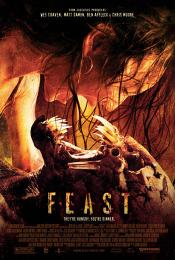 Feast
,
John Gulager
, 2005
...
Actor :
Tangerine
,
Sean Baker
, 2015
...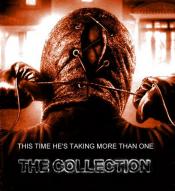 The Collection
,
Marcus Dunstan
, 2012
Arkin (Josh Stewart) escapes with his life from the vicious grips of "The Collector" during an entrapment party where he adds beautiful Elena to his "Collection." Instead of recovering from the trauma, Arkin is suddenly abducted from the hospital by mercenaries hired by Elena's wealthy father. Arkin is blackmailed to team up with the mercenaries and track down The Collector's booby trapped hide out and save Elena from his sadistic...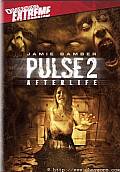 Pulse 2
,
Joel Soisson
, 2008
...