Filmography from : John Cassavetes
Actor :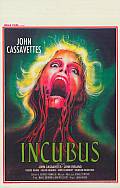 Incubus
,
John Hough
, 1981
In the small New England town of Galen, a young teenage boy claims he has dreams of young women being brutally raped and murdered. A doctor and the local sheriff discover that the boy's dreams are real and that a sinister occult might be behind the brutal murders....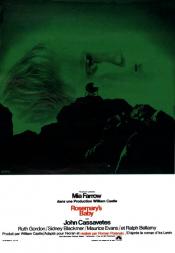 Rosemary's Baby
,
Roman Polanski
, 1968
A young couple move into a new apartment, only to be surrounded by peculiar neighbors and occurrences. When the wife becomes mysteriously pregnant, paranoia over the safety of her unborn child begins controlling her life....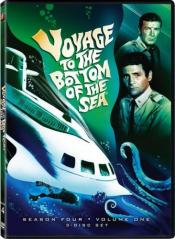 Voyage to the Bottom of the Sea
,
Justus Addiss
(16 episodes, 1966-1968),
Jerry Hopper
(15 episodes, 1965-1968),
Sobey Martin
(14 episodes, 1964-1966),
Harry Harris
(12 episodes, 1965-1967),
Leonard J Horn
(9 episodes, 1964-1966),
Felix E Feist
(6 episodes, 1964-1965),
Robert Sparr
(5 episodes, 1967-1968),
James Goldstone
(4 episodes, 1964-1965),
Gerald Mayer
(4 episodes, 1966-1967),
Nathan Juran
(3 episodes, 1965-1966),
Sutton Roley
(3 episodes, 1966),
Charles R Rondeau
(3 episodes, 1968),
Laslo Benedek
(2 episodes, 1964-1965),
Irwin Allen
(2 episodes, 1964),
John Brahm
(2 episodes, 1964),
Alex March
(2 episodes, 1965-1966),
Alan Crosland Jr
(1 episode, 1964),
Joseph Lejtes
(1 episode, 1964),
Gerd Oswald
(1 episode, 1964),
James B Clark
(1 episode, 1965),
Leo Penn
(1 episode, 1965),
Abner Biberman
(1 episode, 1966),
Tom Gries
(1 episode, 1966),
Harmon Jones
(1 episode, 1967), 1968
Voyage chronicled the adventures of the world's first privately owned nuclear submarine, the SSRN Seaview. Designed by Admiral Harriman Nelson, she was a tool of oceanographic research for the Nelson Institute of Marine Research. Though the show is known for its "monster" episodes, many plots were veiled commentaries of what was happening in the news. Such plotlines as nuclear doomsday, pollution of natural resources, foreign threat, and theft...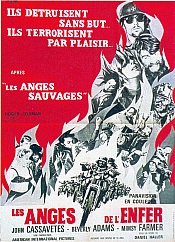 Devil's Angels
,
Daniel Haller
, 1967
The Skulls, a violent biker gang led by Cody have a run in with a small-town sheriff after a member accidentally kills a citizen on the highway. He agrees to let them stay and protect the town. Cody then deserts them after a second gang's rescue attempt leaves the town in shreds. With Beverly Adams as Lynn and Mimsy Farmer as Marianne. A follow-up to the popular "The Wild Angels", the previous year....