Filmography from : John Heard
Actor :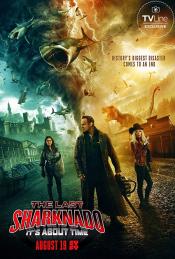 The Last Sharknado: It's About Time
,
Anthony C Ferrante
, 2018
Fin has to go back in time to rejoin his shark-battling friends to stop the first Sharknado and save humanity....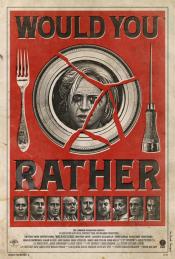 Would You Rather
,
David Guy Levy
, 2012
Iris has been taking care of her brother, Raleigh, ever since her parents died in an accident. Raleigh is struggling with leukemia, and as his health gets worse, the bills get more expensive. Iris is desperate and jobless. Miraculously, her doctor introduces her to the fabulously wealthy and powerful Shepard Lambrick, who presents Iris with an opportunity to compete in a game. If she wins, the Lambrick Foundation will find a donor for her...
Battlestar Galactica
,
Michael Rymer
(22 episodes, 2004-2009),
Michael Nankin
(8 episodes, 2005-2009),
Rod Hardy
(6 episodes, 2004-2008),
Sergio Mimica-Gezzan
(6 episodes, 2004-2006),
Robert M Young
(5 episodes, 2004-2009),
Edward James Olmos
(4 episodes, 2004-2009),
Jeff Woolnough
(3 episodes, 2005-2006),
Wayne Rose
(3 episodes, 2007-2009),
Allan Kroeker
(2 episodes, 2004-2005),
Félix Enríquez Alcalá
(2 episodes, 2006),
Marita Grabiak
(1 episode, 2004),
Brad Turner
(1 episode, 2004),
Jonas Pate
(1 episode, 2005),
Jean de Segonzac
(1 episode, 2006),
Bill Eagles
(1 episode, 2006),
James Head
(1 episode, 2006),
Reynaldo Villalobos
(1 episode, 2006),
Paul A Edwards
(1 episode, 2008),
Anthony Hemingway
(1 episode, 2008),
John Dahl
(1 episode, 2009),
Gwyneth Horder-Payton
(1 episode, 2009),
Ronald D Moore
(1 episode, 2009), 2009
After losing the war against the Cylon robots, the Battlestar Galactica crew speed toward the fabled 13th colony, Earth. Galactica Commander Adama and President Laura Roslin face waning supplies, crushed morale, ... and the credible threat Cylons aboard the ship. ...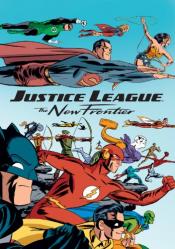 Justice League: The New Frontier
,
Dave Bullock
(as David Bullock), 2008
In the 1950s, a new generation of superheroes must join forces with the community's active veterans and a hostile US government to fight a menace to Earth....
Animal Factory
,
Steve Buscemi
, 2000
...
The Seventh Sign
,
Carl Schultz
, 1988
Around the world, the signs of the apocalypse--as outlined in the Book of Revelation--seem to be coming to pass in the wake of a mysterious wanderer. Father Lucci, the Vatican Emissary assigned to investigate, dismisses the occurrences as natural, but Abby Quinn, a young American woman, has reason to fear they're real--and that the unfolding events may spell disaster for her unborn child....
C.H.U.D.
,
Douglas Cheek
, 1984
A bizarre series of murders in New York City seems to point toward the existence of a race of mutant cannibals living under the streets....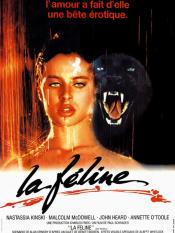 Cat People
,
Paul Schrader
, 1982
The Cat People originated way back in time, when humans sacrificed their women to Leopards, who mated with them. Cat People look similar to humans, but must mate with other Cat People. We follow brother and sister - who seem to be the only ones of their kind left......