Filmography from : John L Curtis
Actor :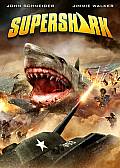 Super Shark
,
Fred Olen Ray
, 2011
An offshore drilling accident triggers the release of a giant prehistoric shark. When marine biologist Kat Carmichael (Sarah Lieving) arrives, she runs up against corporate frontman Roger Wade (John Schneider, The Dukes Of Hazard, Smallville, Desperate Housewives), who plots with Stewart (Jerry Lacy, Dark Shadows) to disrupt her investigation. With the help of Skipper Chuck (Tim Abell, Soldier of Fortune, Inc.) and disc jockey Dynamite...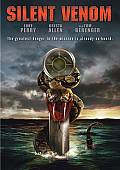 Des serpents à bord
,
Fred Olen Ray
, 2009
Lieutenant Commander O'Neill's (Perry) orders were simple: Pilot a retired submarine to its final port and don't get into trouble. But when he and his crew are diverted to rescue an imperiled Army research team, trouble is exactly what they find. "Running silent" in their unarmed sub to avoid detection by a hostile fleet, they bring the researchers and their top-secret cargo aboard. But when that cargo – including two genetically...

Dire Wolf
,
Fred Olen Ray
, 2009
...