Filmography from : John Madden
Director :
Killshot
,
John Madden
, 2008
Beautiful Carmen Colson and her ironworker husband Wayne are placed in the Federal Witness Protection program after witnessing an "incident". Thinking they are at last safe, they are targeted by an experienced hit man and a psychopathic young upstart killer. The ensuing struggle will test Carmen to the limit....
Actor :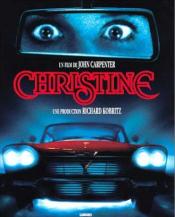 Christine
,
John Carpenter
, 1983
In 1957, in Detroit, a red Plymouth Fury is built and is the cause of two accidents, one of them fatal, still in the assembly line. Twenty-one years later, the outcast and bullied nerd Arnold "Arnie" Cunningham is getting a ride with his best and only friend Dennis Guilder and he sees the wrecked car for sale in a garden. Arnie immediately falls in love with the car. The car was given the name Christine by it's first owner. He brings the car to...