Filmography from : John Shrapnel
Actor :
Merlin
,
Jeremy Webb
(15 episodes, 2008-2011),
Alice Troughton
(13 episodes, 2009-2012),
David Moore
(8 episodes, 2008-2010),
Justin Molotnikov
(8 episodes, 2011-2012),
Ashley Way
(5 episodes, 2010-2012),
Ed Fraiman
(3 episodes, 2008),
James Hawes
(3 episodes, 2008),
Metin Hüseyin
(3 episodes, 2009),
Alex Pillai
(3 episodes, 2011),
Stuart Orme
(2 episodes, 2008),
Declan O'Dwyer
(2 episodes, 2012), 2012
Young Merlin is a teenager, discovering and then learning to master his magical gift. Magister Gaius, King Uther Pendragon's learned court physician to whom he's assigned as humble page, teaches him medicine, coaches his magical self-study, and warns him of Uther's strong aversion to magic. Merlin becomes squire to the noble but imprudent crown prince, Arthur, whose fate is linked with Merlin....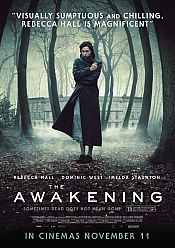 The Awakening
,
Nick Murphy
, 2011
Haunted by the death of her fiancé, Florence Cathcart is on a mission to expose all séances as exploitative shams. However, when she is called to a boys' boarding school to investigate a case of the uncanny, she is gradually forced to confront her skepticism in the most terrifying way, shaking her scientific convictions and her sense of self to the very core. Haunting and moving in equal measure, The Awakening is a sophisticated...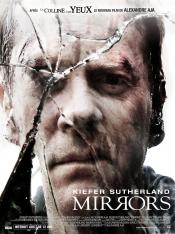 Mirrors
,
Alexandre Aja
, 2008
...
Chemical Wedding
,
Julian Doyle
, 2008
Aleister Crowley (1875-1947) was the most notorious occultist who ever lived. A man whose appetites for corruption, sadism, sexual excess and moral degradation knew no bounds. His sphere of influence extended far beyond England to the world at large, and some believed to the very depths of hell itself. When Crowley died, the world breathed a collective sigh of relief. But for those versed in the black arts, death is only the beginning… ...
Troy
,
Wolfgang Petersen
, 2004
...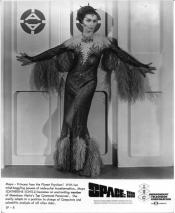 Space: 1999
,
Charles Crichton
(14 episodes, 1975-1976),
Ray Austin
(9 episodes, 1975-1976),
Tom Clegg
(5 episodes, 1976-1977),
David Tomblin
(4 episodes, 1975-1976),
Bob Kellett
(3 episodes, 1975-1976),
Val Guest
(3 episodes, 1976-1977),
Lee H Katzin
(2 episodes, 1975),
Bob Brooks
(2 episodes, 1976-1977),
Peter Medak
(2 episodes, 1976-1977),
Kevin Connor
(2 episodes, 1976),
Robert Lynn
(2 episodes, 1976), 1977
In 1999, Moonbase Alpha, nestled in the Lunar crater Plato, is a scientific research colony and watchdog over silos of atomic waste from Earth stored on the Moon's far side. On September 13, 1999, magnetic energy builds to cause an explosive chain-reaction of the waste, blasting the Moon out of Earth orbit and off the plane of the ecliptic, out of the Solar System. The inhabitants of Moonbase Alpha are unable to return to Earth and must survive...