Filmography from : John Stoneham Sr
Actor :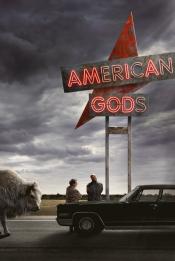 American Gods
,
David Slade
(3 episodes, 2017),
Adam Kane
(2 episodes, 2017),
Christopher J Byrne
(2 episodes, 2019),
Vincenzo Natali
(1 episode, 2017),
Floria Sigismondi
(1 episode, 2017),
Craig Zobel
(1 episode, 2017),
Paco Cabezas
(1 episode, 2019),
Deborah Chow
(1 episode, 2019),
Stacie Passon
(1 episode, 2019),
Salli Richardson-Whitfield
(1 episode, 2019),
Rachel Talalay
(1 episode, 2019),
Frederick EO Toye
(1 episode, 2019),
Jon Amiel
(1 episode, 2021),
Thomas Carter
(1 episode, 2021),
Nick Copus
(1 episode, 2021),
Russell Lee Fine
(1 episode, 2021),
Rachel Goldberg
(1 episode, 2021),
Julian Holmes
(1 episode, 2021),
Metin Hüseyin
(1 episode, 2021),
Tim Southam
(1 episode, 2021),
Eva Sørhaug
(1 episode, 2021),
Mark Tinker
(1 episode, 2021), 2017
Shadow is a man with a past. But now he wants nothing more than to live a quiet life with his wife and stay out of trouble. Until he learns that she's been killed in a terrible accident. Flying home for the funeral, as a violent storm rocks the plane, he is greeted by a strange man in the seat next to him. The man calls himself Mr. Wednesday, and he knows more about Shadow than is possible. He warns Shadow that a far bigger storm is coming. And...
Transfert mortel
,
Allan A Goldstein
, 1995
The year is 2015, and big brother is everywhere. The search for immortality is over. Science has finally achieved the impossible, undermining the most basic aspect of life: that Mind, Body, and Soul must be one, Those who benefit from this new technology will wake up to a new and youthful beginning - the rest of humankind must live a bad dream and wake up to a living nightmare that goes beyond life, beyond death, and beyond redemption....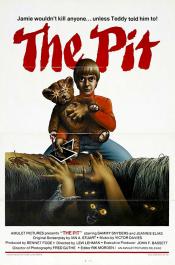 Teddy: La mort en peluche
,
Lew Lehman
, 1981
Twelve year-old Jamie Benjamin is a misunderstood lad. His classmates pick on him, his neighbors think he's weird and his parents ignore him. But now Jamie has a secret weapon: deep in the woods he has discovered a deep pit full of man-eating creatures he calls Trogs... and it isn't long before he gets an idea for getting revenge and feeding the Trogs in the process!...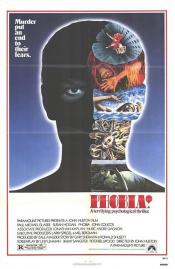 Phobia
,
John Huston
, 1980
A psychiatrist involved in a radical new therapy comes under suspicion when his patients are murdered, each according to their individual phobias....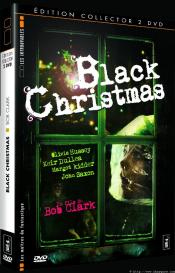 Black Christmas
,
Bob Clark
, 1974
This year, dreams of a white Christmas will turn red with blood. As a group of sorority girls start to make plans for the Christmas holidays a sadistic, obscene phone call shatters the yuletide peace. Their fear is calmed by the local police who assure them there's nothing to worry about, but when the first body turns up the depraved caller's threats become a reality. As the girls start to be picked off one by one a frantic search begins...