Filmography from : Jon Laurimore
Actor :
Jack the Ripper
,
David Wickes
(2 episodes, 1988), 1988
A Scotland Yard police inspector, battling the booze, investigates the Jack the Ripper murders and discovers a conspiracy that leads all the way up to the queen....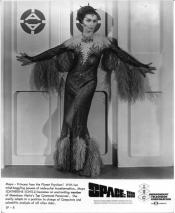 Space: 1999
,
Charles Crichton
(14 episodes, 1975-1976),
Ray Austin
(9 episodes, 1975-1976),
Tom Clegg
(5 episodes, 1976-1977),
David Tomblin
(4 episodes, 1975-1976),
Bob Kellett
(3 episodes, 1975-1976),
Val Guest
(3 episodes, 1976-1977),
Lee H Katzin
(2 episodes, 1975),
Bob Brooks
(2 episodes, 1976-1977),
Peter Medak
(2 episodes, 1976-1977),
Kevin Connor
(2 episodes, 1976),
Robert Lynn
(2 episodes, 1976), 1977
In 1999, Moonbase Alpha, nestled in the Lunar crater Plato, is a scientific research colony and watchdog over silos of atomic waste from Earth stored on the Moon's far side. On September 13, 1999, magnetic energy builds to cause an explosive chain-reaction of the waste, blasting the Moon out of Earth orbit and off the plane of the ecliptic, out of the Solar System. The inhabitants of Moonbase Alpha are unable to return to Earth and must survive...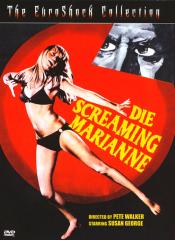 Die Screaming Marianne
,
Pete Walker
, 1971
After their parents divorce, one daughter lives with her mother in England while the other lives with her father in Portugal. After the untimely death of her mother, the one daughter stands to inherit a large sum of money and also a number of documents containing information that will incriminate her father, who was a crooked judge. While her father wants the documents, her sister wants the money and they will each stop at nothing, even murder,...