Filmography from : Josh Brolin
Actor :
Dune
,
Denis Villeneuve
, 2020
...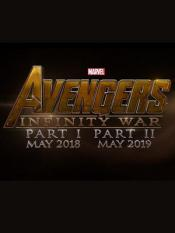 Avengers: Endgame
,
Anthony Russo
,
Joe Russo
, 2019
...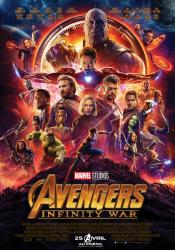 Avengers: Infinity War
,
Anthony Russo
,
Joe Russo
, 2018
As the Avengers and their allies have continued to protect the world from threats too large for any one hero to handle, a new danger has emerged from the cosmic shadows: Thanos. A despot of intergalactic infamy, his goal is to collect all six Infinity Stones, artifacts of unimaginable power, and use them to inflict his twisted will on all of reality. Everything the Avengers have fought for has led up to this moment - the fate of Earth and...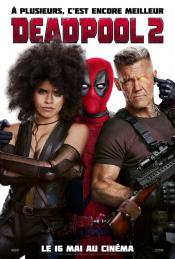 Deadpool 2
,
David Leitch
, 2018
After losing the love of his life, 4th wall-breaking mercenary Wade Wilson aka Deadpool (Ryan Reynolds) must protect Russel (Julian Dennison) must assemble a team of mutants and protect Russel from Cable (Josh Brolin), a no-nonsense, dangerous cyborg from the future and Deadpool must learn the most important lesson of all, to be part of a family again....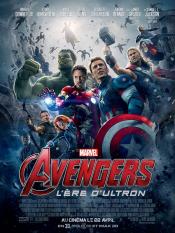 Avengers: Age of Ultron
,
Joss Whedon
, 2015
As the US Government create a force, known as Ultron, The Avengers are told they are not needed any longer. But when Ultron turns against Humanity, it's time for The Avengers to assemble yet again for their most dangerous challenge ever....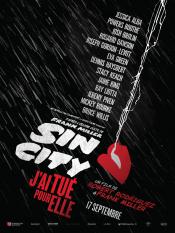 Sin City: A Dame to Kill For
,
Frank Miller
,
Robert Rodriguez
, 2014
The film's plot follows multiple storyline. One is based around A Dame to Kill For which follows Dwight (Clive Owen) and his former love Ava Lord (Rachel Weisz), who betrayed him and ended their relationship for a wealthier man. Ava now returns years later claiming her marriage is abusive and insisting that Dwight help her. After she frames him for the murder of her husband, Dwight, with the help of Marv, seeks to clear his name. Dwight's...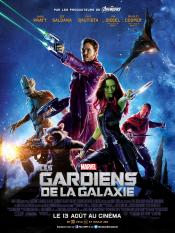 Guardians of the Galaxy
,
James Gunn
, 2014
In the far reaches of space, an American pilot named Peter Quill finds himself the object of a manhunt after stealing an orb coveted by the villainous Ronan....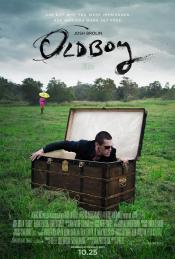 Oldboy
,
Spike Lee
, 2013
Oldboy is a provocative, visceral thriller that follows the story of an advertising executive (Josh Brolin) who is abruptly kidnapped and held hostage for 20 years in solitary confinement. When he is inexplicably released, he embarks on an obsessive mission to discover who orchestrated his bizarre and torturous punishment only to find he is still trapped in a web of conspiracy and torment....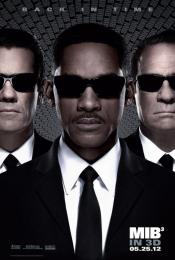 Men in Black 3
,
Barry Sonnenfeld
, 2012
...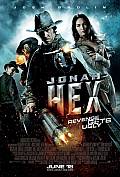 Jonah Hex
,
Jimmy Hayward
, 2010
In the Wild West, a scarred bounty hunter tracks a voodoo practitioner bent on liberating the South by raising an army of the undead....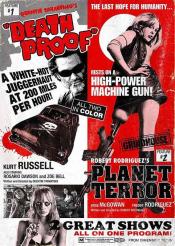 Grindhouse
,
Robert Rodriguez
(segment 'Planet Terror') (fake trailer segment 'Machete'),
Eli Roth
(fake trailer segment 'Thanksgiving'),
Quentin Tarantino
(segment 'Death Proof'),
Edgar Wright
(fake trailer segment 'Don't'),
Rob Zombie
(fake trailer segment 'Werewolf Women of the SS'), 2007
Two full length feature horror movies written by Quentin Tarantino & Robert Rodriguez put together as a two film feature. Including fake movie trailers in between both movies....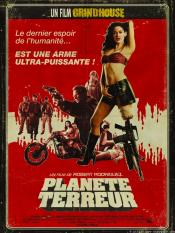 Planet Terror
,
Robert Rodriguez
, 2007
...
No Country for Old Men
,
Ethan Coen
,
Joel Coen
, 2007
...
The Dead Girl
,
Karen Moncrieff
, 2006
...
Hollow Man
,
Paul Verhoeven
, 2000
...

Mimic
,
Guillermo del Toro
, 1997
...
Nightwatch
,
Ole Bornedal
, 1997
Ewan McGregor plays a law student who takes a job as a night watchman at a morgue. He begins to discover clues that implicate him as the suspect of a serial of murders. ...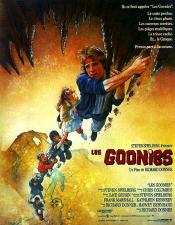 The Goonies
,
Richard Donner
, 1985
Mikey Walsh and Brandon Walsh are brothers whose family is preparing to move because developers want to build a golf course in the place of their neighborhood -- unless enough money is raised to stop the construction of the golf course, and that's quite doubtful. But when Mikey stumbles upon a treasure map of the famed "One-Eyed" Willy's hidden fortune, Mikey, Brandon, and their friends Lawrence "Chunk" Cohen, Clark "Mouth" Devereaux, Andrea...