Filmography from : Joshua Lou Friedman
Actor :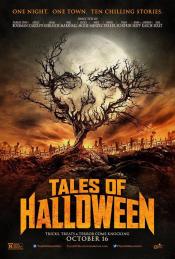 Tales of Halloween
,
Darren Lynn Bousman
(segment 'The Night Billy Raised Hell'),
Axelle Carolyn
(segment 'Grim Grinning Ghost'),
Adam Gierasch
(segment 'Trick'),
Andrew Kasch
(segment 'This Means War'),
Neil Marshall
(segment 'Bad Seed'),
Lucky McKee
(segment 'Ding Dong'),
Mike Mendez
(segment 'Friday the 31st'),
Dave Parker
(segment 'Sweet Tooth') (as David Parker),
Ryan Schifrin
(segment 'The Ransom of Rusty Rex'),
John Skipp
(segment 'This Means War'),
Paul Solet
(segment 'The Weakthe Wicked'), 2015
Ten stories are woven together by their shared theme of Halloween night in an American suburb, where ghouls, imps, aliens and axe murderers appear for one night only to terrorize unsuspecting residents....

Bad Blood
,
Conrad Janis
, 2012
Summer vacation will never be the same for nine College students on their way to Lake Tahoe when they are derailed from their plans and land at 'Millie's Cherry Pie Inn and Diner' and the very 'normalcy' of both 'Lawrence' the Charming Patriarch of this group of "Outlanders" and his wife "Millie", and their grandson "Jim" prove to be chillingly threatening in their simplicity and rejection of all that is 'Modern'...Our nine enthusiastic young...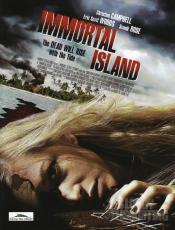 Immortal Island
,
Joe Knee
,
Robert W Sterrett III
, 2011
After a group of college kids vanish in the Caribbean Islands, one of the missing girls is found floating on a yacht off the Florida coast. When the DEA are called in to investigate, they uncover the supernatural story of Pirates, Voodoo and a Spring Break that could unlock the ancient mystery of Immortal Life....
Basement Jack
,
Michael Shelton
, 2009
...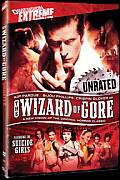 Le sorcier macabre
,
Jeremy Kasten
, 2007
...