Filmography from : Justin Long
Actor :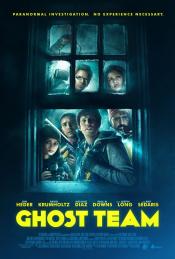 Ghost Team
,
Oliver Irving
, 2016
A paranormal-obsessed man mounts his own investigation into the beyond with his depressed best friend, misfit nephew, a cable access medium and an overeager security guard....
Yoga Hosers
,
Kevin Smith
, 2016
Two teenage yoga enthusiasts team up with a legendary man-hunter to battle with an ancient evil presence that is threatening their major party plans....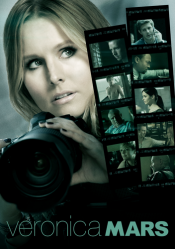 Veronica Mars
,
Rob Thomas
, 2014
Years after walking away from her past as a teenage private eye, Veronica Mars gets pulled back to her hometown - just in time for her high school reunion - in order to help her old flame Logan Echolls, who's embroiled in a murder mystery....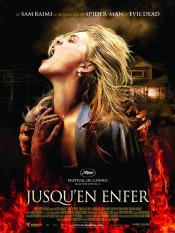 Jusqu'en enfer
,
Sam Raimi
, 2009
DRAG ME TO HELL tells the story of Christine Brown (Alison Lohman), an ambitious L.A. loan officer with a charming boyfriend, Professor Clay Dalton (Justin Long). Life is good until the mysterious Mrs. Ganush (Lorna Raver) enters their lives…and everything begins to unravel. When her loan is denied and she loses her house, the shamed Mrs. Ganush places the powerful curse of the Lamia on Christine, transforming her life into a living...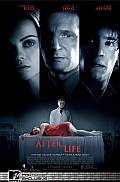 After.Life
,
Agnieszka Wojtowicz-Vosloo
, 2009
...
Planète 51
,
Jorge Blanco
,
Javier Abad
(co-director),
Marcos Martínez
(co-director), 2009
Lem is just an average teenager working on getting the girl and furthering his career at the local planetarium - except that he's an alien. At least to U.S. astronaut Captain Charles T. Baker who lands on Lem's planet hoping for a quick flag plant and a hasty return to earth and his millions of screaming fans. But on this alien planet the media has tagged spacemen as brain-eating, zombie-creating monsters, causing Baker to run for his life and...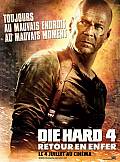 Die Hard 4 : Retour en enfer
,
Len Wiseman
, 2007
...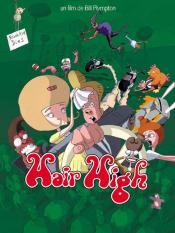 Hair High
,
Bill Plympton
, 2004
"Hair High" is a gothic high-school comedy with a "Carrie"-like story. Cherri and Rod are the high-school king and queen and they justifiably rule their domain. Spud, the new kid in town, accidentally offends both Cherri and Rod and so is forced to become Cherri's slave. Naturally, they immediately hate each other, but of course later they fall in love. Cherri and Spud secretly decide to go to the prom together, and on prom night a rejected Rod...
Jeepers creepers: le chant du diable 2
,
Victor Salva
, 2003
...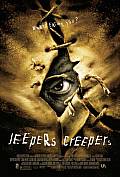 Jeepers Creepers: Le Chant du diable
,
Victor Salva
, 2001
...
Galaxy Quest
,
Dean Parisot
, 1999
...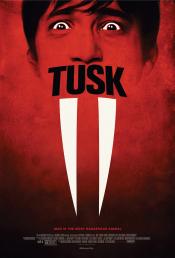 Tusk
,
Kevin Smith
, 0
When his best friend and podcast co-host goes missing in the backwoods of Canada, a young guy joins forces with his friend's girlfriend to search for him....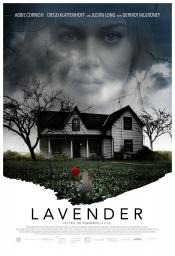 Lavender
,
Ed Gass-Donnelly
, 0
A photographer (Abbie Cornish) in a failing marriage suffers severe memory loss after a traumatic accident. Strange clues among her photos suggest she may be responsible for the deaths of family members she never knew she had. A concerned psychiatrist (Justin Long) tries to help her recover lost memories....