Filmography from : Ka Yan Leung
Actor :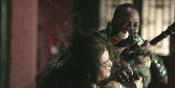 The Man with the Iron Fists
,
RZA
, 2012
In feudal China, a blacksmith who makes weapons for a small village is put in the position where he must defend himself and his fellow villagers....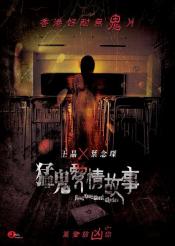 Mang gwai oi ching goo si
,
Patrick Kong
(segment 'Travel'),
Jing Wong
(segment 'Classroom'), 2011
HONG KONG GHOST STORIES tells of horror stories which, according to two sineasnya version as the most scary ghost story in the country of Hong Kong. The first story tells of an eerie incident that occurred disebuah School. School pupils are very unruly, and finally the teacher was acting that eventually led to a mystical event that involves a ghost. The story tells of the horror stories are both a group of teenagers who are enjoying a happy...
Su Qi-er
,
Woo-Ping Yuen
, 2010
Su Qi-Er retired from his life as a renowned Qing dynasty general in order to pursue his dream of a family and his own martial arts school. However, Su's peaceful life is shattered when his vengeful adopted brother, Yuan Lie, kidnaps his son and leaves Su for dead. Saved from his demise by his wife Ying and the reclusive doctor Yu, Su resolves to perfect his technique so that he may defeat Yuan Lie and reunite his family. Aided by the mystical...
Yi tin to lung gei: Moh gaau gaau jue
,
Jing Wong
,
Sammo Kam-Bo Hung
(uncredited), 1993
...