Filmography from : Kanji Tsuda
Actor :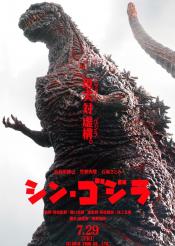 Shin Gojira
,
Hideaki Anno
,
Shinji Higuchi
(co-director), 2016
...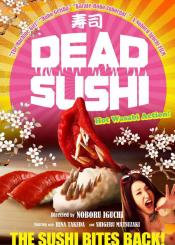 Deddo sushi
,
Noboru Iguchi
, 2012
Keiko is the daughter of a legendary sushi chef. Hoping to follow in his footsteps, she enters into training under her father's guidance. The kung fu-like regime is rigid, pushing her to her mental and physical limits. Unable to take it, she runs away. Finding work at a rural hot spring inn, Keiko is dismayed to find that her co-workers are an eccentric lot who have it in for the new girl. Complicating matters is the arrival of a group of...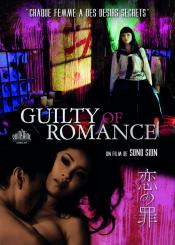 Koi no tsumi
,
Sion Sono
, 2011
Set just before the turn of the 21st century, a grisly murder occurs in Maruyama-cho, Shibuya -- a love hotel district -- a woman was found dead in a derelict apartment in the pouring rain. Whilst the police investigate, the story interweaves with that of Izumi, the wife of a famous romantic novelist whose life seems just a daily repetition without romance. One day, to break away from the loveless monotony, she decides to follow her desires and...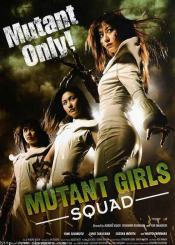 Sentô shôjo: Chi no tekkamen densetsu
,
Noboru Iguchi
,
Yoshihiro Nishimura
,
Tak Sakaguchi
, 2010
Rin is a seemingly normal Japanese high school girl, but on her sixteenth birthday, everything in her life changes when government special forces break into her home. After witnessing her mother's face blown into bits and her father's severed head falling into her birthday cake, Rin's dormant mutant abilities are awakened: her arm transforms into a sharp, knife-encrusted claw, and a moment later, she finds herself standing in a pool of...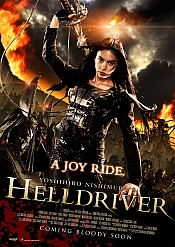 Nihon bundan: Heru doraibâ
,
Yoshihiro Nishimura
, 2010
WELCOME TO ZOMBIE WORLD! An alien-spawned, mysterious mist blankets the northern half of Japan, transforming those who inhale it into ravenous, flesh-eating zombies hell-bent on devouring the surviving human population. Plunged into chaos, Japan is torn in two--the southern half of the country, where the populace remains untouched by the deadly gas, lives behind a heavily-fortified wall, while the northern half is a lawless, zombie-infected...
Garo: Red Requiem
,
Keita Amemiya
, 2010
...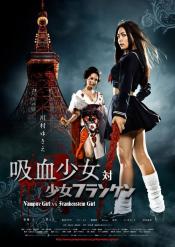 Kyûketsu Shôjo tai Shôjo Furanken
,
Yoshihiro Nishimura
,
Naoyuki Tomomatsu
, 2009
A teenaged vampire girl named Monami (Yukie Kawamura) tries to win over her high school crush by converting him into a vampire via tainted Valentine's Day chocolate. When his current girlfriend, Keiko (Eri Otoguro of Onechanbara), tries to get revenge, she's quickly dispatched by the powerful Monami. Keiko's mad scientist father decides to piece her back together, complete with various "improvements" to help assist her in a rematch against...
Redline
,
Takeshi Koike
, 2009
An action drama centered on a deadly racing tournament held every five years and the reckless dare-devil driver who wants to win it. ...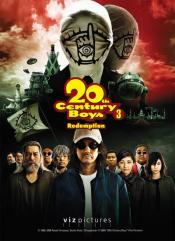 20-seiki shônen: Saishû-shô - Bokura no hata
,
Yukihiko Tsutsumi
, 2009
...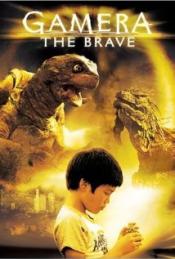 Chiisaki yûsha-tachi: Gamera
,
Ryuta Tasaki
, 2006
In 1973, Gamera sacrifices his life to rid the world of the Gyaos once and for all. Three years later, a small boy who witnessed the event named Toru finds a mysterious egg. From it, hatches a small Turtle. Toru and his friends raise the turtle, who turns out to be a small Gamera. After a new man eating creature named Zedus, it's up to the small Gamera to save the world as the previous Gamera had done before. ...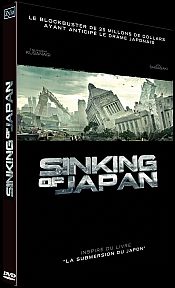 Nihon chinbotsu
,
Shinji Higuchi
, 2006
Japan will sink down to the deep sea. The governments only hope is evacuate all Japanese to some other countries. ...
Saishû heiki kanojo
,
Taikan Suga
, 2005
...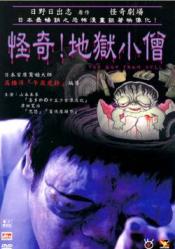 Jigoku kozô
,
Mari Asato
, 2004
...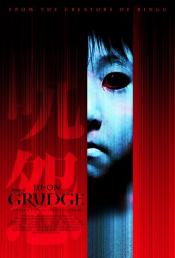 Ju-on
,
Takashi Shimizu
, 2002
...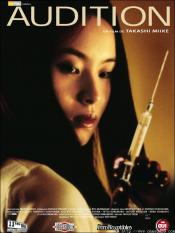 Ôdishon
,
Takashi Miike
, 1999
A lonely Japanese widower whose son is planning to move out of the house soon expresses his sadness to a friend and fellow film producer, who becomes inspired to hold an audition for a non-existent film so that the widower can select a new potential bride from the resulting audition pool. The widower ultimately becomes enamored with and fascinated by one particular young woman...but first impressions can often be horribly wrong......
Hana-bi
,
Takeshi Kitano
, 1997
Nishi is a cop whose wife is slowly dying of Leukemia. One of his partners gets shot on the job and is confined to a wheel chair for the rest of his life and becomes suicidal. Nishi, feeling guilt over his partners accident, tries to help him in any way he can. At the same time, Nishi leaves the police force to spend more time with his dying wife. However, in order to do the right things for those he loves, Nishi must do wrong things. Spiraling...