Filmography from : Kara Wai
Actor :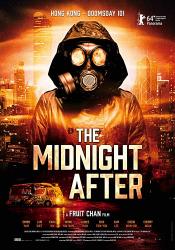 Na yeh ling san, ngoh choh seung liu Wong Gok hoi mong Dai Bou dik hung Van
,
Fruit Chan
, 2014
A night like any other in the streets of Hong Kong: in the midst of the tangle of night-owls, cars and vendors, a group of passengers climb aboard a minibus that is to take them from Mongkok to Tai Po. The group is as diverse as the city: there's a young man on drugs, an arguing couple, a woman with prayer beads and a girl who has just fallen in love, and behind the wheel sits the chatty driver. As the bus emerges from a tunnel, everything is...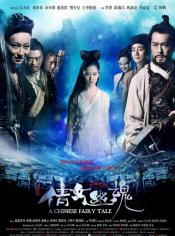 Sien lui yau wan
,
Wilson Yip
, 2011
Ning is a tax collector who spends a night in a supposedly haunted villa. Instead of obviously grotesque creatures, Ning meets an enchanting maiden named Sian. But Sian is a ghost bound to the netherworld, and worse, her master is a soul-sucking demon with an extremely long tongue! Ning is slated to become the demon's next meal, but some humanity remaining in Sian compels her to keep him alive. Romance blossoms, and Ning resolves to help Sian....
Qing dian da sheng
,
Jeffrey Lau
, 2005
Taking place in the younger days of the famous monk, Tripitaka, the film tells a fantastical adventure of the monk and his three disciples. On their way to the city of Shache, the monk narrowly escapes an attack from a group of demons. While trying to think of a way to rescue his disciples, he is captured by the king of reptiles and placed under the vigilance of Meiyan, an ugly demon who falls in love with the monk…...
Mou gaan dou II
,
Andrew Lau
,
Alan Mak
, 2003
In the prequel of Infernal Affairs. Chan Wing Yan has been expelled from police academy in cause of his relatives to the triad. Now SP Wong give him a chance to undercover the triad family controlled by his half brother Hau. Besides of Ming. He has been ordered to killed Hau father and infiltrated the police department. The story get complicated when Wong's related to Hau father's dead. The avenge is begin when Mary. Sam's wife is the hit order....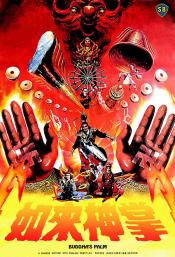 Ru lai shen zhang
,
Taylor Wong
, 1982
The plot involves a scarred swordsman humiliated by his beloved's betrothed, a master of the Buddha's Palm technique who is after his master's killer, and several competing clans with various powers who eventually all face the evil Monster Foot master or Heavenly Foot of Ten Thousands Swords. There's laser and soundwave-fu, a pantomime pet dragon, flying spinning chainsaw-like knives, a foot that elongates and becomes a massive table-sized limb,...