Filmography from : Kaya Scodelario
Actor :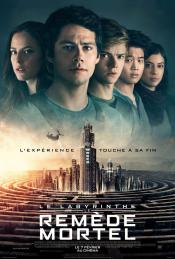 Maze Runner: The Death Cure
,
Wes Ball
, 2018
In the epic finale to The Maze Runner Saga, Thomas leads his group of escaped Gladers on their final and most dangerous mission yet. To save their friends, they must break into the legendary last city, a WCKD controlled labyrinth that may turn out to be the deadliest maze of all. Anyone who makes it out alive will get the answers to the questions the Gladers have been asking since they first arrived in the maze. Will Thomas and the crew make it...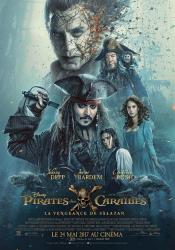 Pirates of the Caribbean: Dead Men Tell No Tales
,
Joachim Rønning
,
Espen Sandberg
, 2017
Captain Jack Sparrow finds the winds of ill-fortune blowing even more strongly when deadly ghost pirates led by his old nemesis, the terrifying Captain Salazar, escape from the Devil's Triangle, determined to kill every pirate at sea...including him. Captain Jack's only hope of survival lies in seeking out the legendary Trident of Poseidon, a powerful artifact that bestows upon its possessor total control over the seas. ...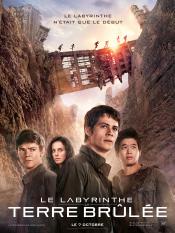 Maze Runner: The Scorch Trials
,
Wes Ball
, 2015
In this next chapter of the epic "Maze Runner" saga, Thomas (Dylan O'Brien) and his fellow Gladers face their greatest challenge yet: searching for clues about the mysterious and powerful organization known as WCKD. Their journey takes them to the Scorch, a desolate landscape filled with unimaginable obstacles. Teaming up with resistance fighters, the Gladers take on WCKD's vastly superior forces and uncover its shocking plans for them all....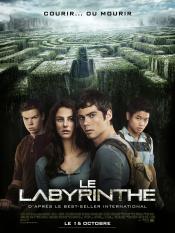 The Maze Runner
,
Wes Ball
, 2014
Thomas wakes up in an elevator, remembering nothing but his own name. He emerges into a world of about 60 teen boys who have learned to survive in a completely enclosed environment, subsisting on their own agriculture and supplies. A new boy arrives every 30 days. The original group has been in "The Glade" for two years, trying to find a way to escape through the Maze that surrounds their living space. They have begun to give up hope. Then a...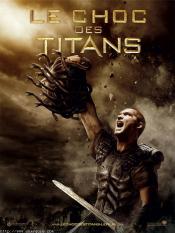 Clash of the Titans
,
Louis Leterrier
, 2010
Helpless to save his family from Hades (Fiennes), vengeful god of the underworld, Perseus volunteers to lead a dangerous mission to defeat Hades before he can seize power from Zeus (Neeson) and unleash hell on earth. Leading a daring band of warriors, Perseus sets off on a perilous journey deep into forbidden worlds. Battling unholy demons and fearsome beasts, he will only survive if he can accept his power as a god, defy his fate, and create...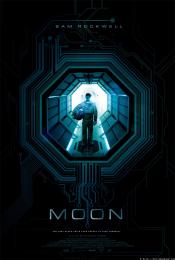 Moon
,
Duncan Jones
, 2009
Sam Bell (Sam Rockwell) is nearing the end of his contract with Lunar. He's been a faithful employee for 3 long years. His home has been Selene, a moon base where he has spent his days alone, mining Helium 3. The precious gas holds the key to reversing the Earth's energy crisis. Isolated, determined and steadfast, Sam has followed the rulebook obediently and his time on the moon has been enlightening, but uneventful. The solitude has given...