Filmography from : Kelly Mcgillis
Actor :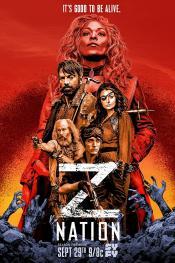 Z Nation
,
Abram Cox
(11 episodes, 2014-2018),
Dan Merchant
(10 episodes, 2015-2018),
John Hyams
(9 episodes, 2014-2015),
Alexander Yellen
(8 episodes, 2015-2018),
Jodi Binstock
(4 episodes, 2015-2018),
Juan Mas
(4 episodes, 2015-2018),
JD McKee
(4 episodes, 2015-2018),
Jennifer Derwingson
(3 episodes, 2016-2018),
Rachel Lee Goldenberg
(2 episodes, 2014-2015),
Tim Andrew
(2 episodes, 2014),
Luis Prieto
(2 episodes, 2014),
Steve Graham
(2 episodes, 2017-2018),
Nick Lyon
(1 episode, 2014),
Michael Robison
(1 episode, 2014),
Youssef Delara
(1 episode, 2016),
Andrew Drazek
(1 episode, 2016),
Keith Allan
(1 episode, 2017),
Stuart Acher
(1 episode, 2018),
Jared Briley
(1 episode, 2018), 2014
Three years after the zombie virus has gutted the country, a team of everyday heroes must transport the only known survivor of the plague from New York to California, where the last functioning viral lab waits for his blood....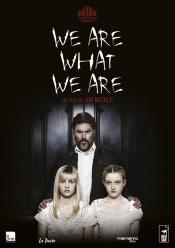 We Are What We Are
,
Jim Mickle
, 2013
A seemingly wholesome and benevolent family, the Parkers have always kept to themselves, and for good reason. Behind closed doors, patriarch Frank rules his family with a rigorous fervor, determined to keep his ancestral customs intact at any cost. As a torrential rainstorm moves into the area, tragedy strikes and his daughters Iris and Rose are forced to assume responsibilities that extend beyond those of a typical family. As the unrelenting...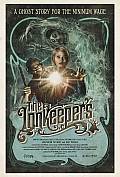 The Innkeepers
,
Ti West
, 2011
After over one hundred years in business, The Yankee Pedlar Hotel is about to close its doors for good. The last remaining clerks, Claire (Sara Paxton), a twenty-something that has come to terms with her lot in life, and Luke (Pat Healy), a computer-smart loner, are convinced that the hotel is haunted and are determined to prove it. As time ticks down to the final days of operation, mysterious guests check in including Leanne Rease-Jones (Kelly...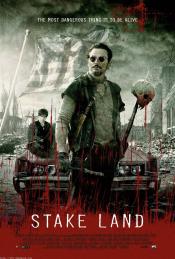 Stake Land
,
Jim Mickle
, 2010
America is a lost nation. When an epidemic of vampirism strikes, humans find themselves on the run from vicious, feral beasts. Cities are tombs and survivors cling together in rural pockets, fearful of nightfall. When his family is slaughtered, young Martin (Gossip Girl's Connor Paolo) is taken under the wing of a grizzled, wayward hunter (In the Cut's Nick Damici) whose new prey are the undead. Simply known as Mister, the vampire...