Filmography from : Ken Bones
Actor :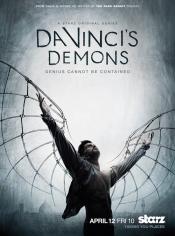 Da Vinci's Demons
,
Peter Hoar
(9 episodes, 2014-2015),
MJ Bassett
(2 episodes, 2013),
David S Goyer
(2 episodes, 2013),
Jamie Payne
(2 episodes, 2013),
Paul Wilmshurst
(2 episodes, 2013),
Jon Jones
(2 episodes, 2014),
Charles Sturridge
(2 episodes, 2014),
Mark Everest
(2 episodes, 2015),
Alex Pillai
(2 episodes, 2015),
Colin Teague
(2 episodes, 2015),
Justin Molotnikov
(1 episode, 2014), 2015
In a world where thought and faith are controlled, one man fights to set knowledge free. The secret history of Leonardo da Vinci's tantalizing life reveals a portrait of a young man tortured by a gift of superhuman genius. He is a heretic intent on exposing the lies of religion. An insurgent seeking to subvert an elitist society. A bastard son who yearns for legitimacy with his father. He finds himself in the midst of a storm that has been...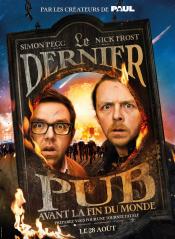 The World's End
,
Edgar Wright
, 2013
The film starts 20 years after five childhood friends attempted an epic pub crawl. The friends reunite when one of them becomes hell-bent on trying the drinking marathon again. They are convinced to stage an encore by mate Gary King, a 40-year-old man trapped at the cigarette end of his teens, who drags his reluctant pals to their hometown and once again attempts to reach the fabled pub, The World's End. As they attempt to reconcile the past...
Troy
,
Wolfgang Petersen
, 2004
...
Jack the Ripper
,
David Wickes
(2 episodes, 1988), 1988
A Scotland Yard police inspector, battling the booze, investigates the Jack the Ripper murders and discovers a conspiracy that leads all the way up to the queen....